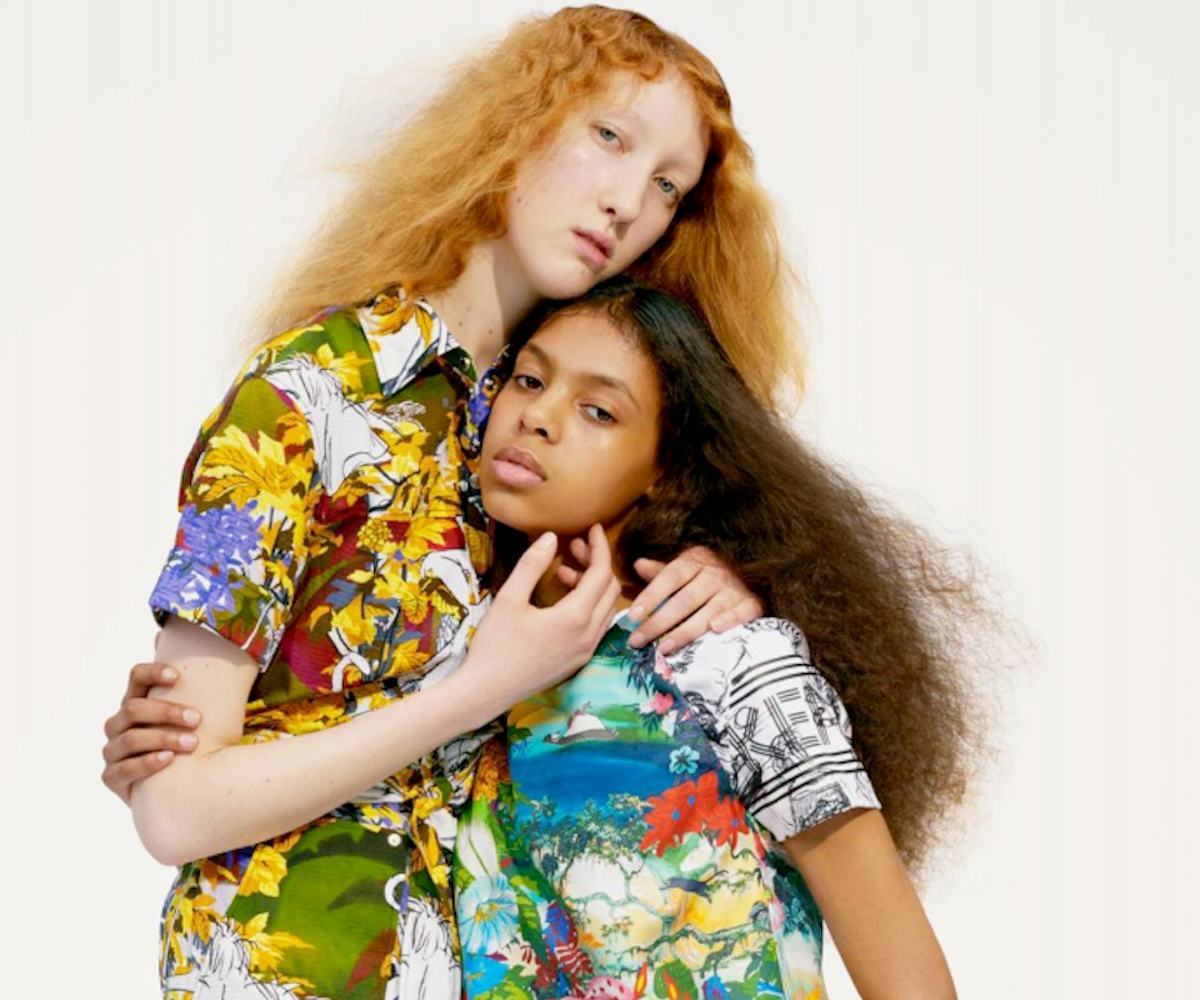 Photo courtesy of Kenzo.
Kenzo Is Launching A Capsule Collection Inspired By The Jungle Book
the simple bare necessities
Finally: some exciting news today that isn't an April Fools' Day prank. In anticipation of The Jungle Book's release on April 15, Paris brand Kenzo is launching a limited edition ready-to-wear capsule collection inspired by the movie.
Carol Lim and Humberto Leon, the creative directors for Kenzo, dug into the Disney archives to get their inspiration direct from the film's original drawings. From there, they created prints that pay homage to the film, and the history of Kenzo as well. "I think the movie is about this idea of the duality of humans and nature and protecting nature, and I think that the house is really about that, as well," says Lim.
Featuring items for both women and men, the vibrant and multi-colored pieces are mostly poppy Hawaiian print-esque: tropical with subtle Disney references like a glimpse of Bagheera in the background.
Other knitwear pieces are bold and graphic, featuring Shere Khan the tiger, King Louie the orangutan, and others. It's a fun and varied collection that features everything from silk and cotton summer shirts to light jackets and dresses. Click through below to view the entire collection, and grab the pieces exclusively at Bergdorf Goodman and Kenzo.com starting April 7.