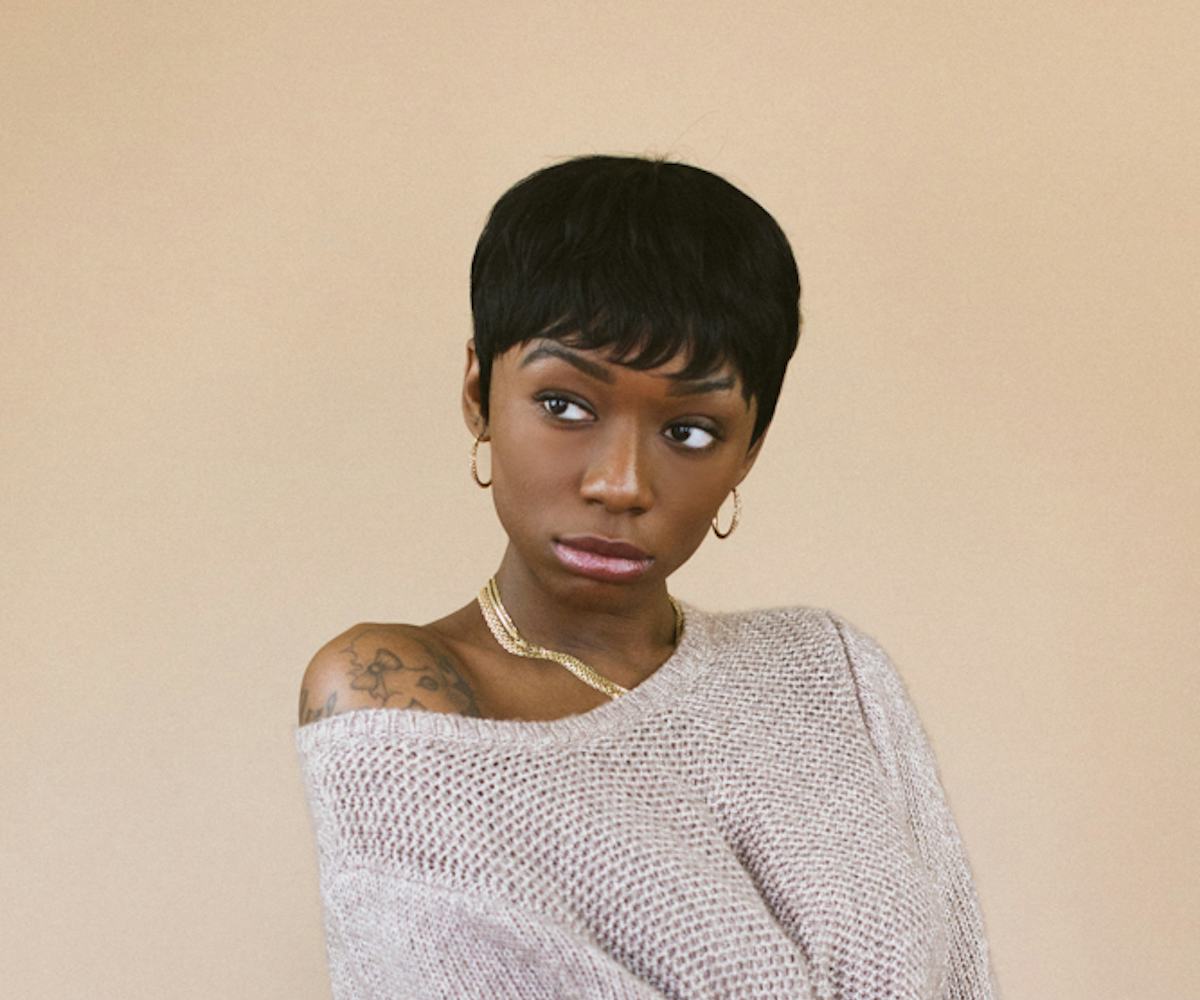 Photographed by Vivian Luxx
Junglepussy Roars With Pride For Brooklyn
meet the rapper on the rise
Upon hearing the name Junglepussy, some people can be rubbed the wrong way. But that's what Shayna McHale expects. Born and raised in Brooklyn, the 24-year-old rapper released her debut album, Pregnant With Success this past November. In addition to shouting out all the mothers of the universe, she also touches on topics like sex, politics, female empowerment, and black pride. It all comes back to having the freedom to express herself, but Junglepussy is driven by the knowledge that she's doing this "to help other people and make them feel less alone on Earth."
While she doesn't look anywhere in particular for inspiration because everything around her inspires her, Junglepussy always keeps an eye out for quotes that will motivate her to keep going. On maintaining a healthy, balanced lifestyle, she focuses on mind over matter. "I think about my future and how long I want to be on Earth," said Junglepussy. "If you know better, you have to do better. I can't know that these things are bad for me and continue to indulge in them. It's just being strict on myself."
Read more about the fierce rapper on the rise in the interview, below!
How did you come up with the name "Junglepussy"?
I came up with the name because I started to collect a bunch of animal-printed things and then I felt like a little jungle girl. That's where the name came from. It wasn't really planned or super thought out.
There's something really remarkable about young, black, hip-hop artists being invited to speak to students at ivy league universities. There was Kanye West at Oxford, Lil B at MIT (and a few others), and now you at Yale and Columbia. How did you get involved with those opportunities?
They just reached out to me. I was just like "Wow." It was a blessing that I even got those opportunities. They just came to me. At first I was like, "Are you sure?" But then I went there and I saw all the students, and they really related to me so I guess it was meant to be. I really like public speaking.
I saw you perform at the Apollo Theater for the Blood Orange & Friends benefit shows. Before that, you were featured in the video for "Sandra's Smile." How did you link up with Dev Hynes? Are you both collaborating on anything else?
We just were friends, I can't even remember exactly what was the first moment of us connecting. We have mutual friends anyway, so it wasn't a reach. We just ended up vibing, and keeping in touch, and doing stuff together. I'm working on new music this year so I'm excited for it.
When I first saw that your album was named Pregnant With Success, it had me thinking about the stigmas against pregnancy, specifically in regards to young black girls. I remember how my Mom used to always lecture me about not getting pregnant as a teenager because it would ruin my life. I think it's really interesting how artists like you and FKA twigs are almost taking back the word and embracing pregnancy as a beautiful part of life. How did you decide on that title?
That was such a thing. I'm just like "Honestly, everybody's mother was pregnant..." If you were here, somebody was pregnant with you. So it was that, taking away the shame of pregnancy no matter what age. My older sister had her first child and that was just a thing for me. I feel like that's my child. It's just life, and existence, and not knowing. When you're pregnant, you don't know anything really except that you're pregnant. You don't know how the labor is going to go, what your child is going to like, what your child is going to hate. You don't know anything! But you still feel like, "I'm going to love you and I'm going to bring you into this world and raise you the best way I can." That's kind of what the project was, it was an ode to mothers and to anybody that has created anything because you never know what's going to happen.