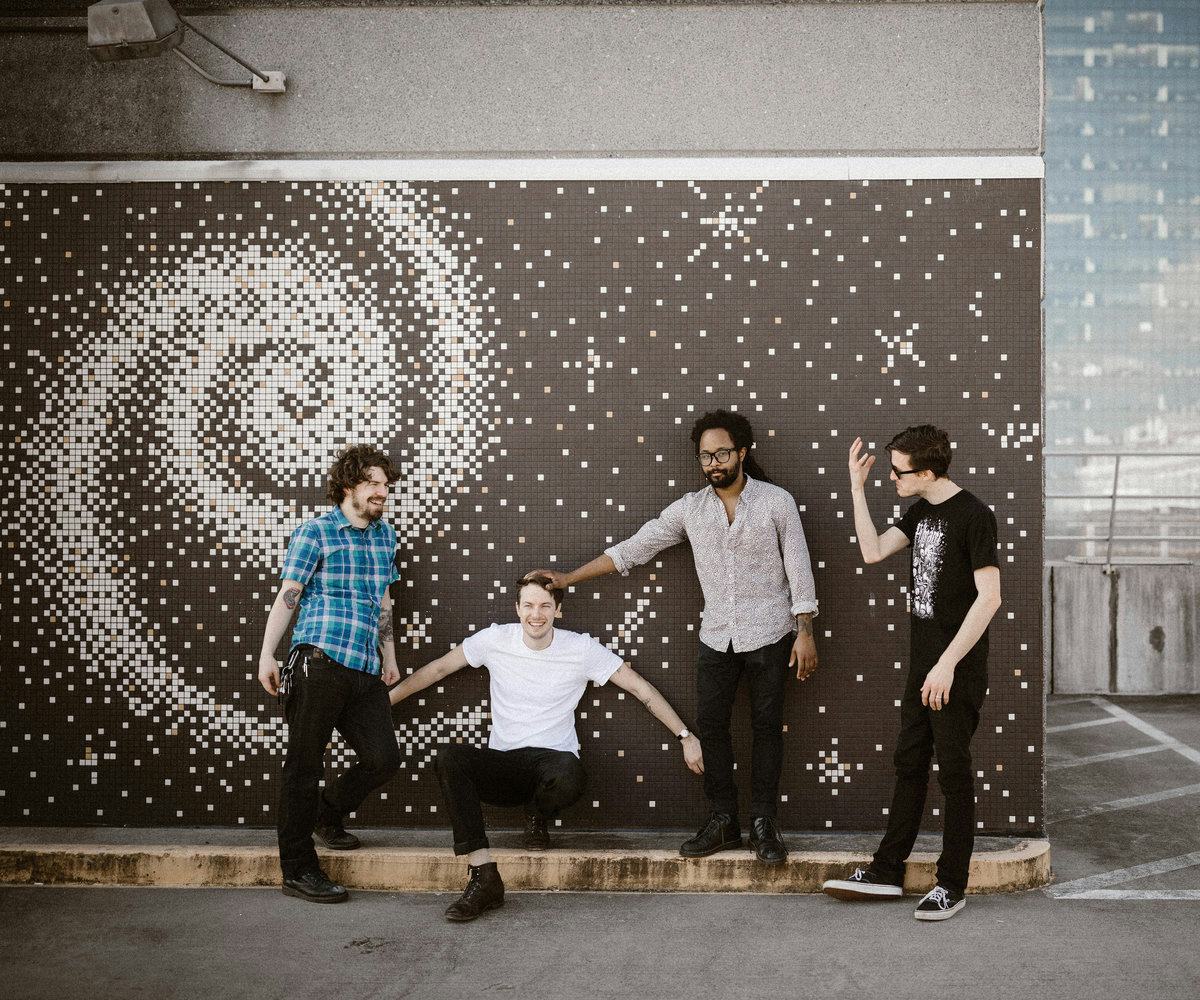 Photo by Nicki Rohloff
Junior Astronomers Are The Indie Nostalgia Band We've Been Dreaming Of
Let's think back to the moment in our lives when our music tastes began shifting away from those of our friends and peers. Life was suddenly about discovering things for ourselves and shaping our identity. For many of us, that meant straying from the Top 40 world and dipping as many toes as possible into the indie rock scene. These bands—made up of strong thinkers, singer-songwriters, and other creatives—spoke to us on a different, more personal level than the bubblegum pop stars filling our Saturday mornings on VH1's Top 20 Video Countdown. They validated our budding existential crisis, angst, and listlessness because those are the things they sang about, truthfully and without fear.
We don't encounter bands like that as often these days, but when we do, it's truly something special.
Junior Astronomers is one such band. The North Carolina foursome packs a polished, record store/college radio vibe that shines on their newest song, "That's Why." At just two-and-a-half minutes, it's fast-paced, snackable, and worthy of repeat listens—if just to pick up on the band's name dropping of other bands that had an impact on them. (Nostalgia for the win!) "'That's Why' is about knowing what you want to do in life at a young age but society is pushing you in different directions," Junior Astronomers' Terrence Richard says. "I mention a few artist names in the song that really pushed me to just do me and be alright with that." 
May Junior Astronomers do the same for you. 
"That's Why" is lifted from Body Language, Junior Astronomers forthcoming album due out June 9 via Refresh Records (pre-order here).