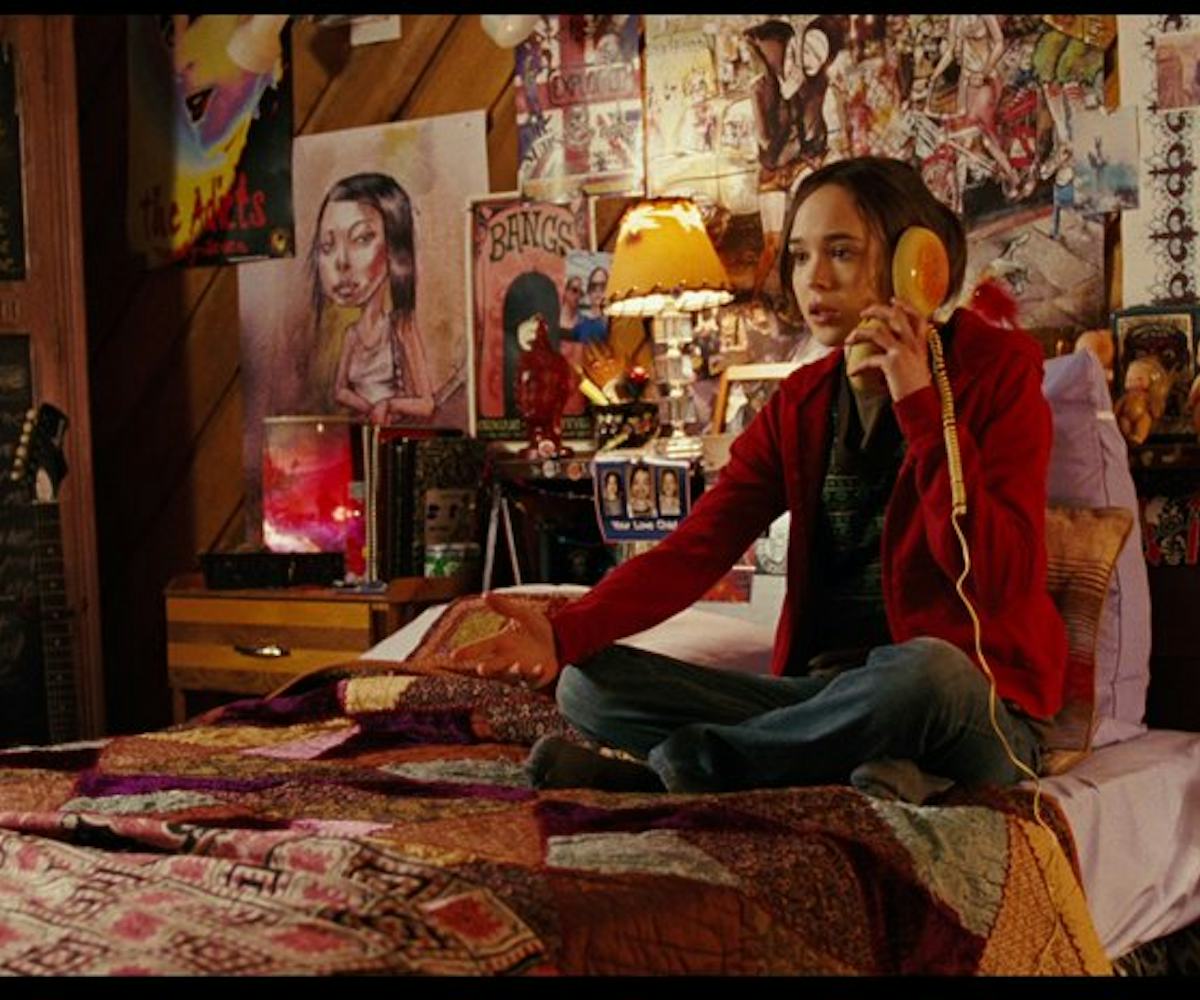 Photo courtesy of Fox Searchlight Pictures
The Cast Of 'Juno' Is Reuniting For An Incredible Reason
In 2007, the way in which we talked about teen pregnancies changed forever when Diablo Cody introduced Juno to the world. Approximately 10 years later, the Oscar-winning indie film is bringing members of the original cast back together for a good cause. Ellen Paige and Jennifer Garner will reprise their starring roles from the cult classic by participating in a live reading of the original script as a benefit to Planned Parenthood. The fundraiser was orchestrated by Juno director, Jason Reitman, who is in the process of launching a long-running series in response to our nation's current political climate. 
"Like many other people, I felt like I wanted to do something. I wanted to find a way to contribute to the causes that have never felt more important," he told Entertainment Weekly. "It occurred to me that I have this show that could be used as a tool to not only raise money for causes that need the help, but could serve as an opportunity for a group like Planned Parenthood to connect with an audience who can be presented with new ideas, or even an action item."
The cast for this special show is women only, meaning that actors will be taking on the roles played by men like Michael Cera, Jason Bateman, J.K. Simmons, and more. Tickets are on sale now for the one night only event on April 8 at the Ace Theater in Los Angeles. The remaining cast will be revealed on Reitman's Twitter page a few days prior to the show.
Many prominent figures in Hollywood have recently taken a stand on behalf of Planned Parenthood. Kristen Stewart is teaming up with Chvrches to raise money for the nonprofit organization. During NYFW, the CFDA even showed their allegiance with a collab that made quite the statement. (Literally.) 
Meanwhile, Mike Pence somehow received the Working for Women Award...