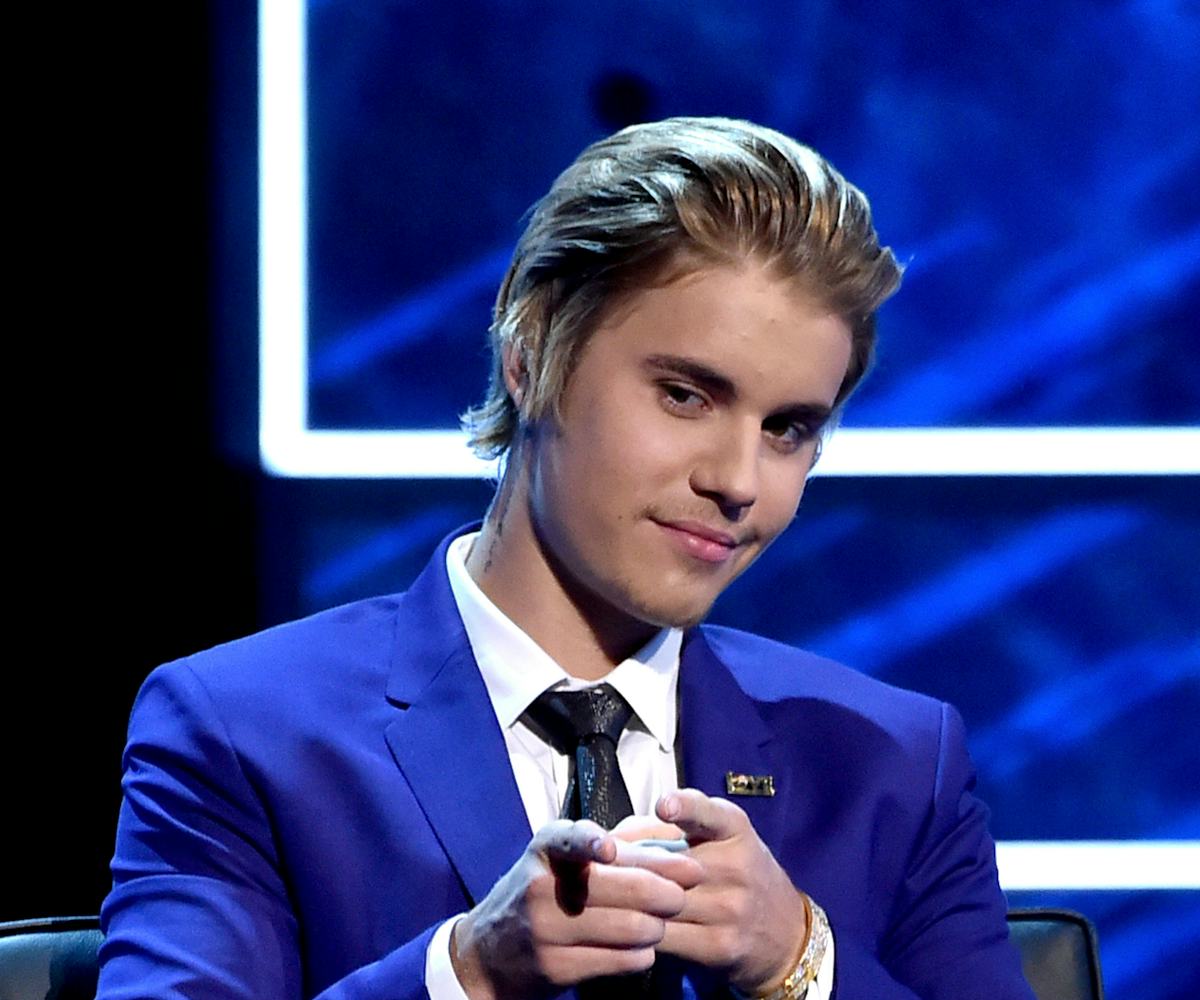 photo by kevin winter / getty images
justin bieber puts the moves on ariana grande
did big sean really get angry?
Whether he's being sued by his neighbor or getting too touchy-feely on stage, Justin Bieber seems to always get himself into trouble.
Yesterday, Bieber teamed up with his longtime friend Ariana Grande to perform a duet of "Love Me Harder" during Grande's Honeymoon Tour. But according to some, Bieber took the performance beyond the intended friendly collaboration when he repeatedly got close and handsy with Grande. At one point during the performance, Bieber called Grande to stand in front of him and then proceeded to wrap his arms around her waist.
Reportedly, the PDA-filled performance didn't sit well with Grande's boyfriend, Big Sean, and the rapper took to Twitter to blow off some steam. The tweets, which are said to have been deleted, started off with a simple "Wow." That was then followed up by, "This kid is about to learn not to touch my girl like that. Beliebe that."
TMZ, who originally reported that the tweets were real, has since back-peddled and admitted that they were falsified.
Meanwhile, Bieber appeared to be oblivious to whatever possible drama there may have been: