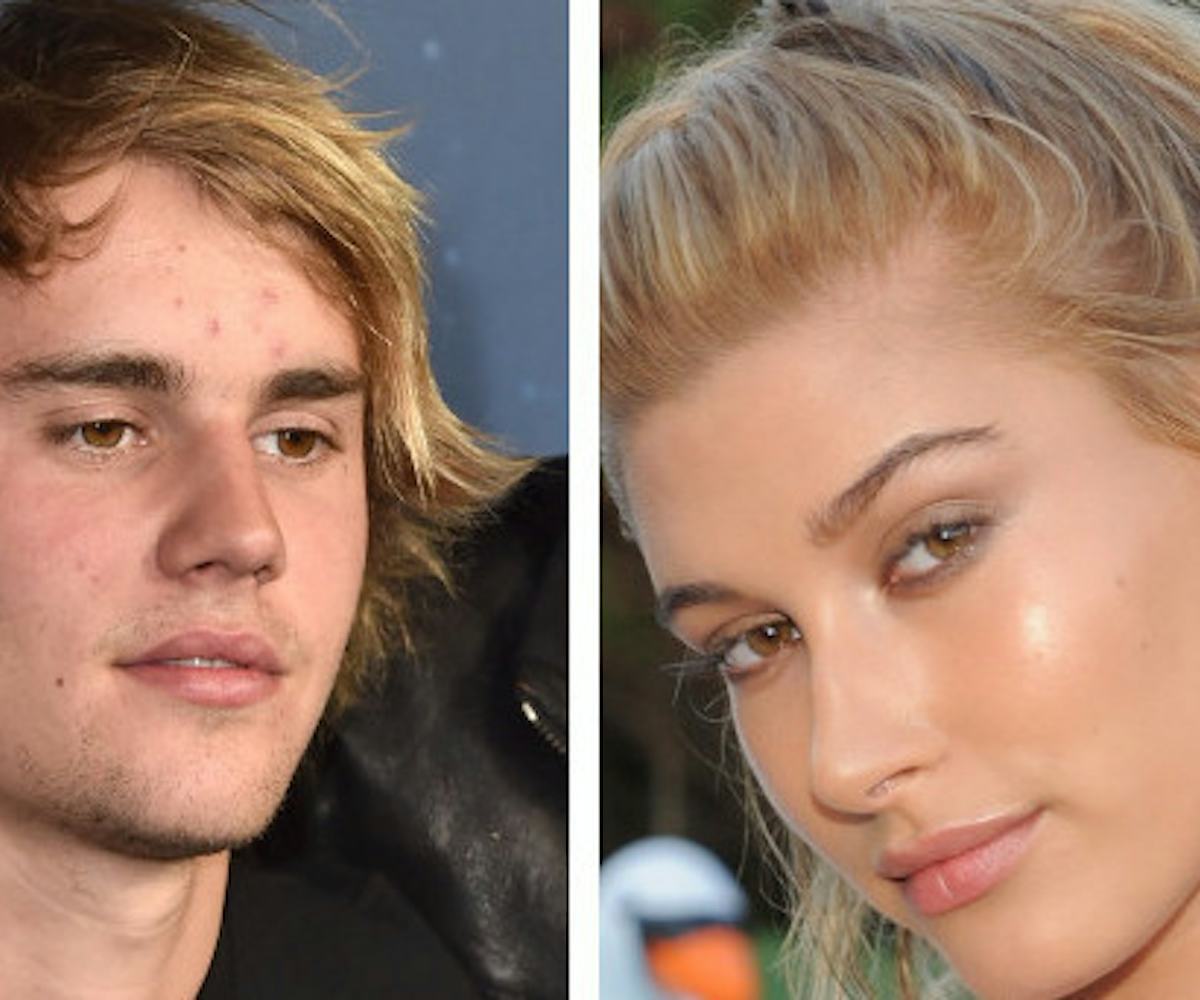 Photo By Alberto E. Rodriguez, Matthew Eisman/Getty Images
Justin Bieber And Hailey Baldwin Confirm Their Engagement
The couple rekindled their romance about a month ago
UPDATE 7/9/18 7pm: Justin Bieber and Hailey Baldwin have confirmed their engagement via social media. Earlier today, Bieber posted a photo of them alongside a lengthy caption in which he proclaimed his love for Hailey Baldwin. "Was gonna wait a while to say anything but word travels fast, listen plain and simple Hailey I am soooo in love with everything about you! So committed to spending my life getting to know every single part of you loving you patiently and kindly," Bieber began. "My heart is COMPLETELY and FULLY YOURS and I will ALWAYS put you first!" He later continued, "You are the love of my life Hailey Baldwin and I wouldn't want to spend it with anybody else. You make me so much better and we compliment each other so well!!"
Baldwin also took to social media to confirm the news, though she kept her Twitter announcement a little more vague, simply writing, "Not sure what I did in life to deserve such happiness but I am so utterly grateful to God for giving me such an incredible person to share my life with! No words could ever express my gratitude."
Read both of their posts, below.
--
Justin Bieber and Hailey Baldwin are reportedly engaged.
According to TMZ, the proposal happened last night at a resort in the Bahamas. Two eyewitnesses claim that while everyone was salsa dancing at the resort's restaurant, Bieber's security asked for people "to put their phones away, because something special was about to happen." The report was confirmed to TMZ by another source familiar with the situation.
Coincidentally, earlier today Bieber's father also posted a photo with the caption, "@justinbieber proud is an understatement! Excited for the next chapter!" A move that many believe is a vague confirmation of the news.
Bieber and Baldwin have been dating for about a month. However, there is a fair amount of history between Bieber and Baldwin, who first sparked dating rumors back in 2014. The couple then set off the rumor mill again in 2016 after they were spotted kissing on vacation—though Baldwin later told E! News that they were "not an exclusive couple."
Last month, Baldwin confirmed that they did go "through a long period of time when we weren't friends" post-split, but have since "moved past that."