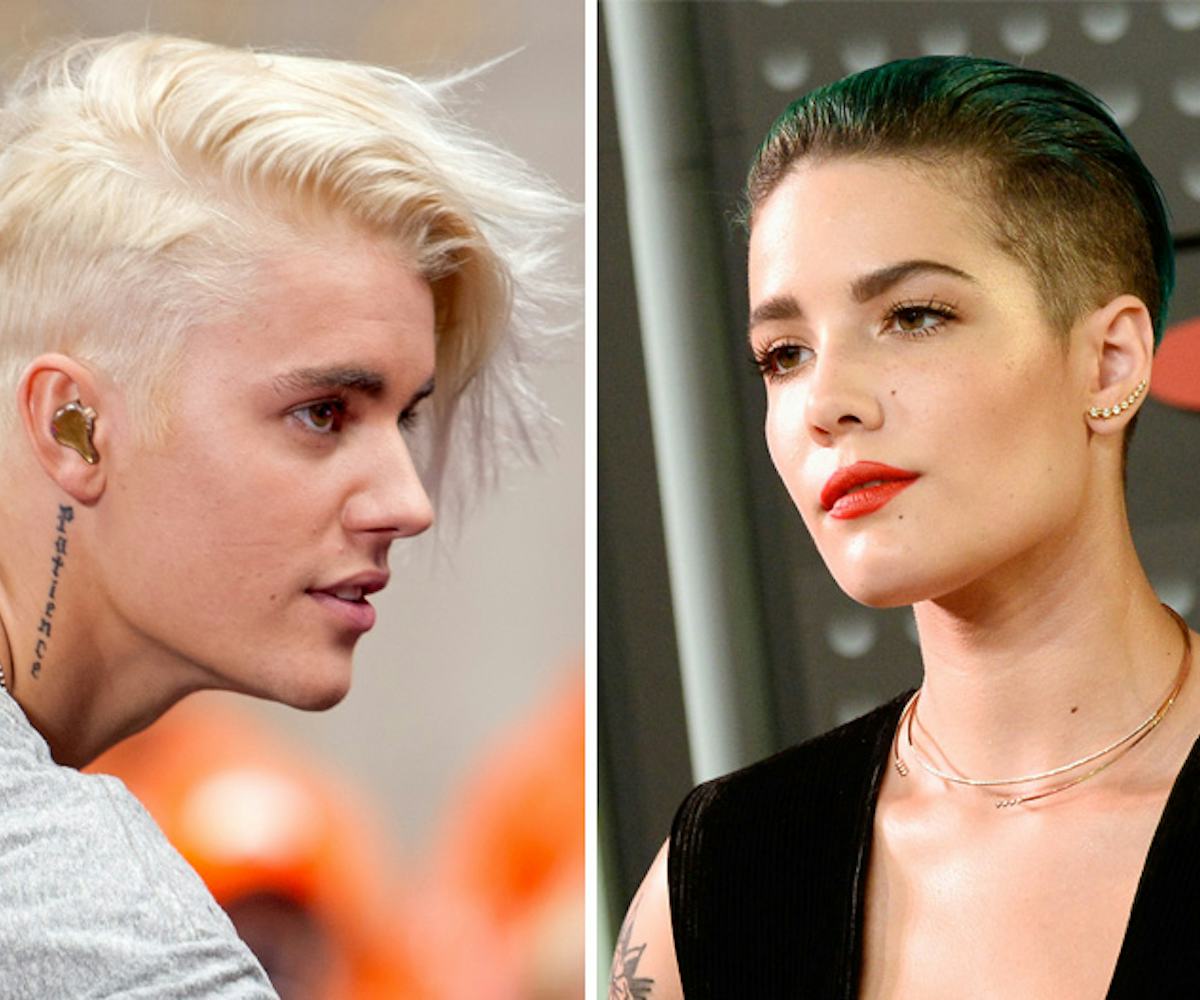 Photo: D Dipasupil/Getty Images; Frazer Harrison/Getty Images.
Justin Bieber And Halsey's Collaboration Song Sounds SO Good
it's called "the feeling"
Try as you might, but there's no denying the hype of Justin Bieber's forthcoming album. Each song he's released from Purpose has shown an recording artist reborn…or, at least, in the process of being reborn. ("Is it too late to say I'm sorry?" he asks on one song, as a quasi-apology for his past few tabloid-strewn years.) Today, Bieber released a teaser clip for the album that features what sounds like yet another banger.
The 90-second-or-so long clip is a little contrived, but let's be real: you're here for the music and not the foggy visual. It begins with hushed versions of "What Do You Mean" and "Sorry," but 40-seconds in, Bieber's track with Halsey begins. It's called "The Feeling" and, thanks to Skrillex, will likely carry that atmospheric, introspective dance vibe his previous songs have. While announcing the collaboration, Halsey said it's a song we don't want to miss. She also , "The world isn't ready for this album." Only one week until we find out.