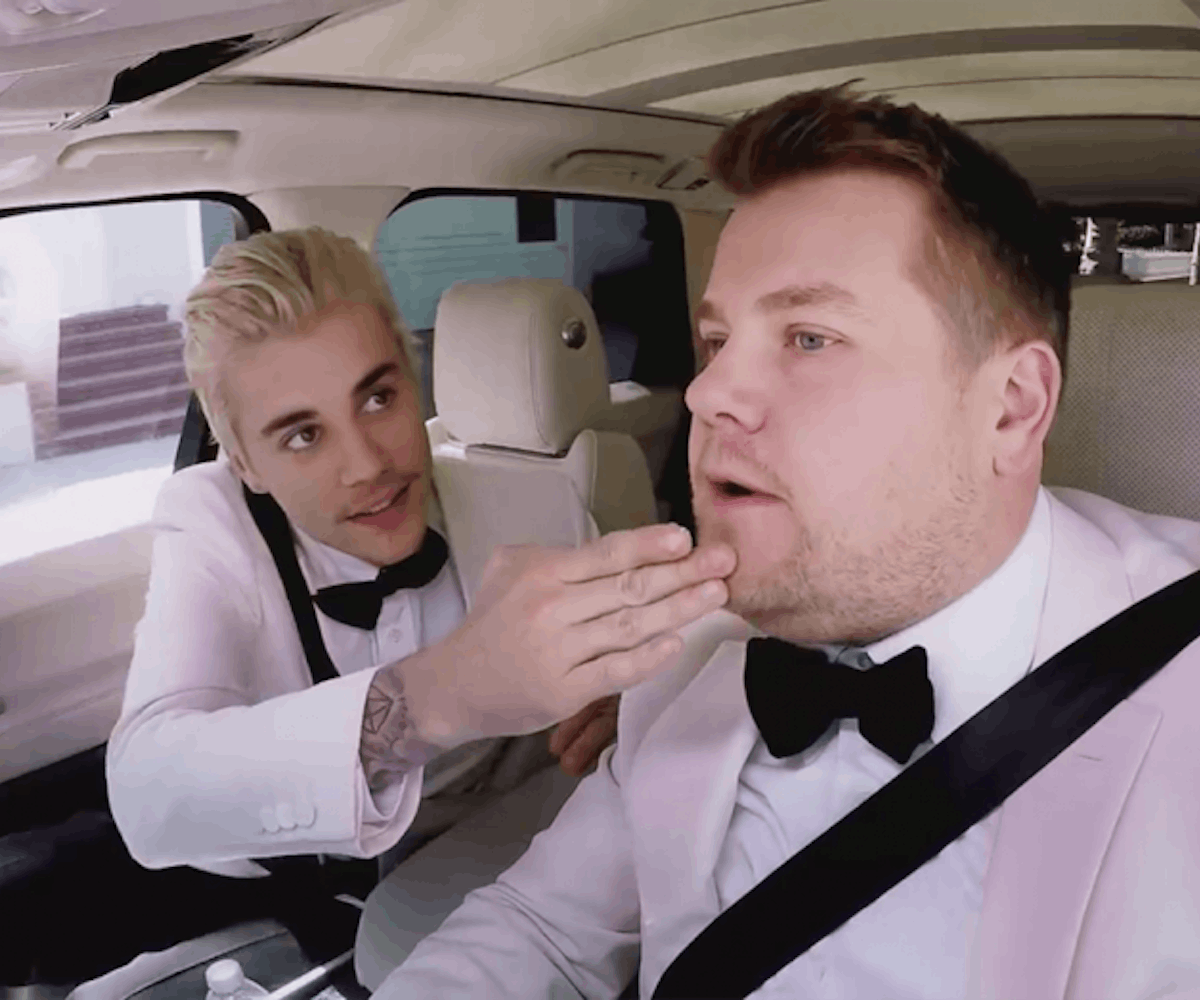 Photo courtesy of CBS.
Justin Bieber + James Corden Do "Uptown Funk" In Grammy Edition Of Carpool Karaoke
All Justin Bieber does is win. It seems like eons ago that the 21-year-old pop star was on the verge of throwing away a once promising career, after a string of very public missteps turned him into a global laughing stock. But thanks to a very savvy PR campaign, coupled with a killer, best-selling album, Bieber is once again on top of the world. One of the many people who helped in the Bieber rehabilitation project is James Corden, who kicked off the sensation that has become Carpool Karaoke with an episode that featured the beleaguered pop star. So it's only fitting that Bieber and Corden teamed up for another installment of the popular series, on the night that the Beebs won his first ever Grammy. 
The clip is supposed to depict Corden and Bieber en route to the actual awards show, although we doubt the two stars actually ditched their respective limos for a Kia. Either way, the chemistry between Bieber and Corden here is palpable, especially when they break out into a rendition of the Bruno Mars hit "Uptown Funk." Watch the unlikely comedy duo do their thing above.