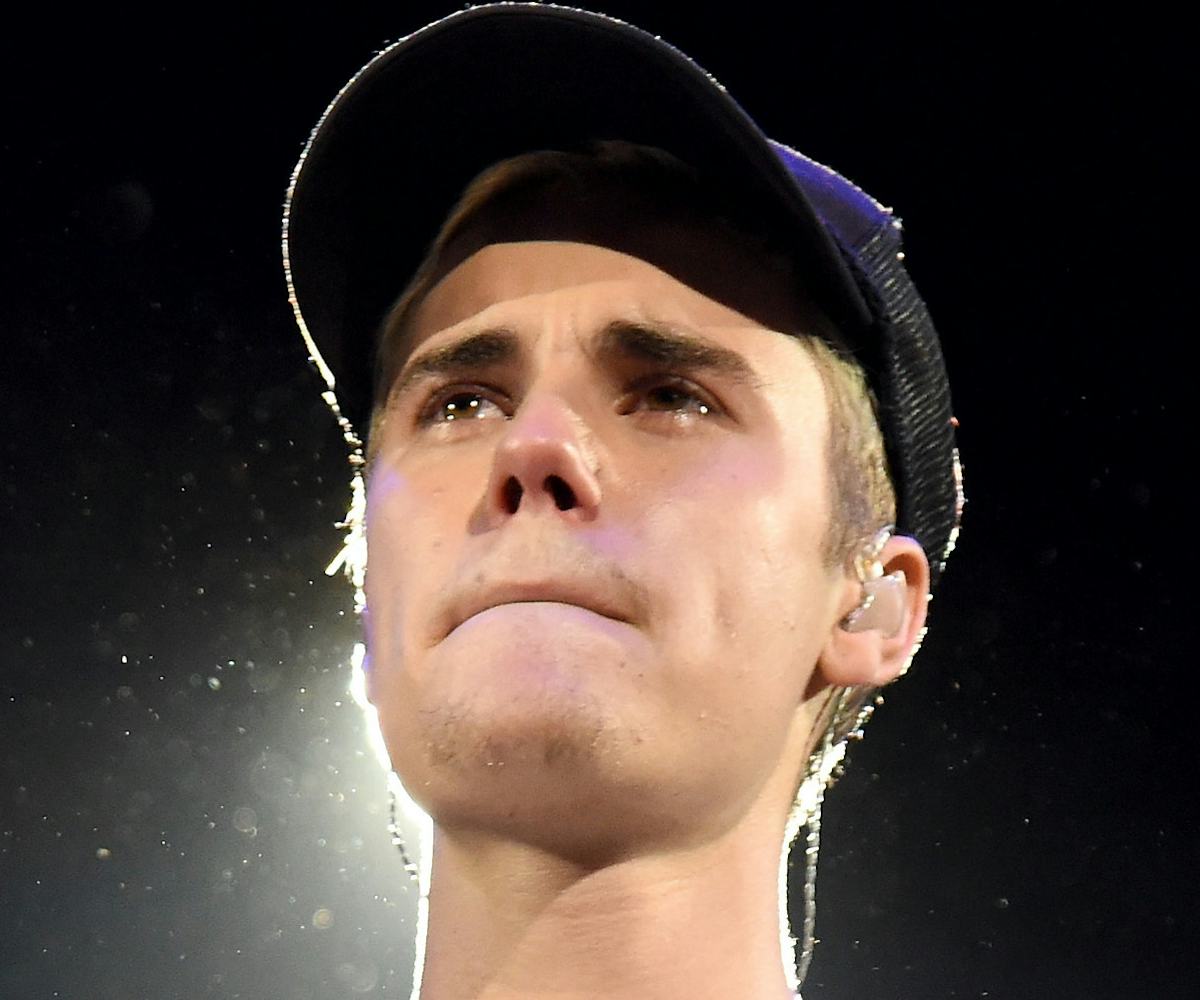 Photo by Jason Merritt/Getty Images
Justin Bieber Invited A Queer Fan To His Church
After learning that they were struggling to find an inclusive church after coming out
A video of Justin Bieber offering a queer fan supportive words and inviting them to his church has gone viral.
Last night, @PopCrave posted a short clip that appears to have been shot by a fan waiting for Bieber outside of his church service. In the two-minute video, you can hear them asking the musician about the service and if his church is accepting of the gay community. Bieber, who attends Hillsong Church, tells them that anyone is welcome to come, which leads the fan to open up about how they haven't attended church in a while. 
"I'm trying to find a place that is, like, inclusive of everybody, 'cause I came out as queer not long ago. So, I'm trying to find a nice place. 'Cause, like no one is nice. Everybody is so homophobic," they said after revealing they grew up Catholic. 
In response, Bieber comforted the fan, saying, "That's the sad thing. It can be like that sometimes, yea. That breaks my heart for you. I'm so sorry. That's not okay." Bieber then invited them to Hillsong before giving a hug. "If you ever want to come to any of the services, any of them would love to have you," Bieber added. "We'd love to have you in there, you're more than welcome to come any time."
Watch the video for yourself, below.