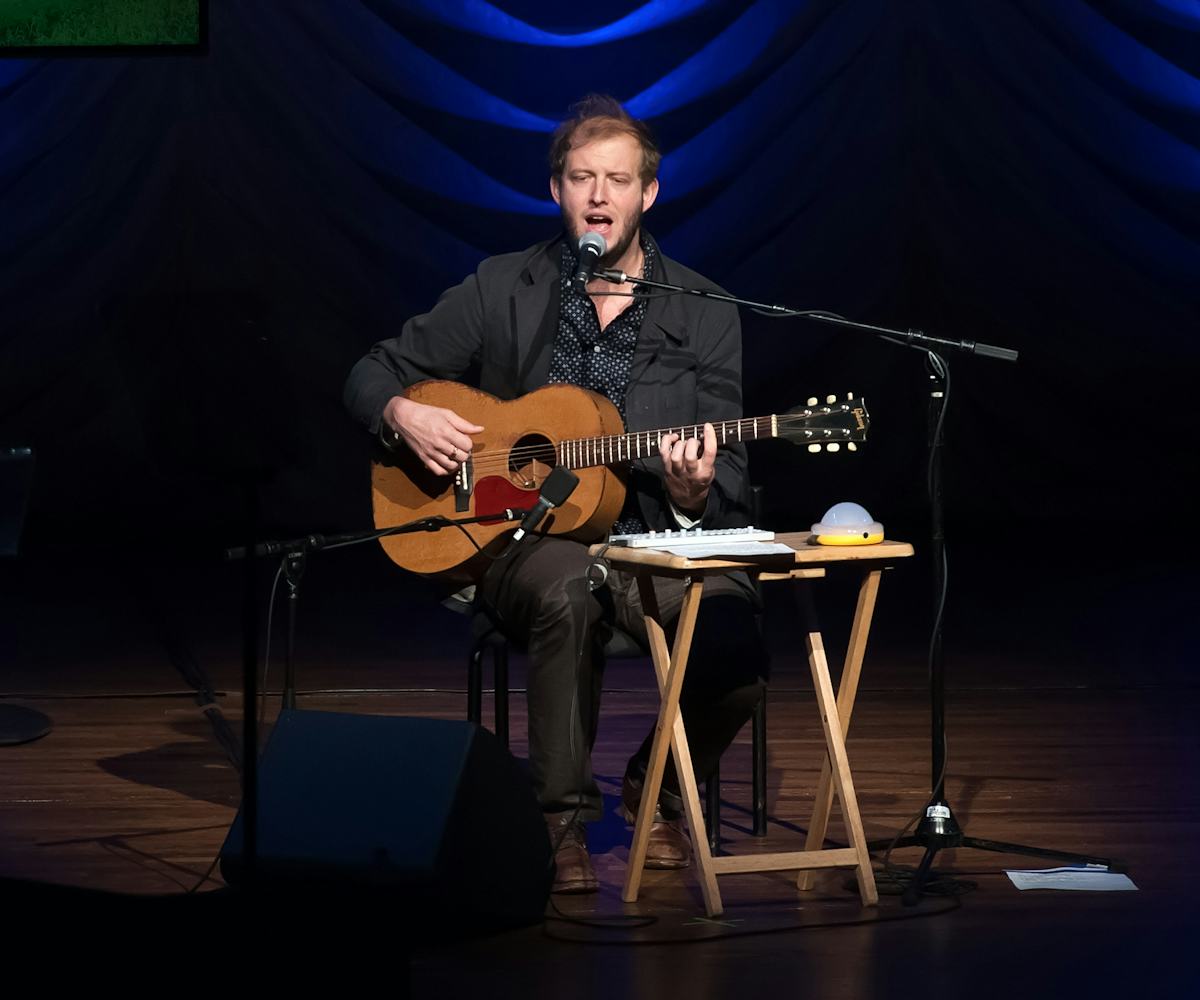 Photo by D Dipasupil / Getty Images
watch justin vernon perform two new bon iver songs
is a new album on the way?
This weekend, Justin Vernon held the inaugural Eaux Claires Music & Arts Festival, a tribute to his hometown of Eau Claire, Wisconsin. Headliners included Sufjan Stevens and The National, but the showstopping moment came during Bon Iver's closing set, when Vernon debuted two new Bon Iver songs that, despite Vernon's recent remarks, must give fans hope that a follow-up to 2011's Bon Iver may finally be on the way.
As for the the two untitled songs, they suggest that Vernon is at the peak of his musical powers. Surrounded by crisp arrangements that combine Bon Iver's live instrumentals with a newfound experimentation with synths, Vernon's wounded voice is as expressive as ever. Watch him perform them below.