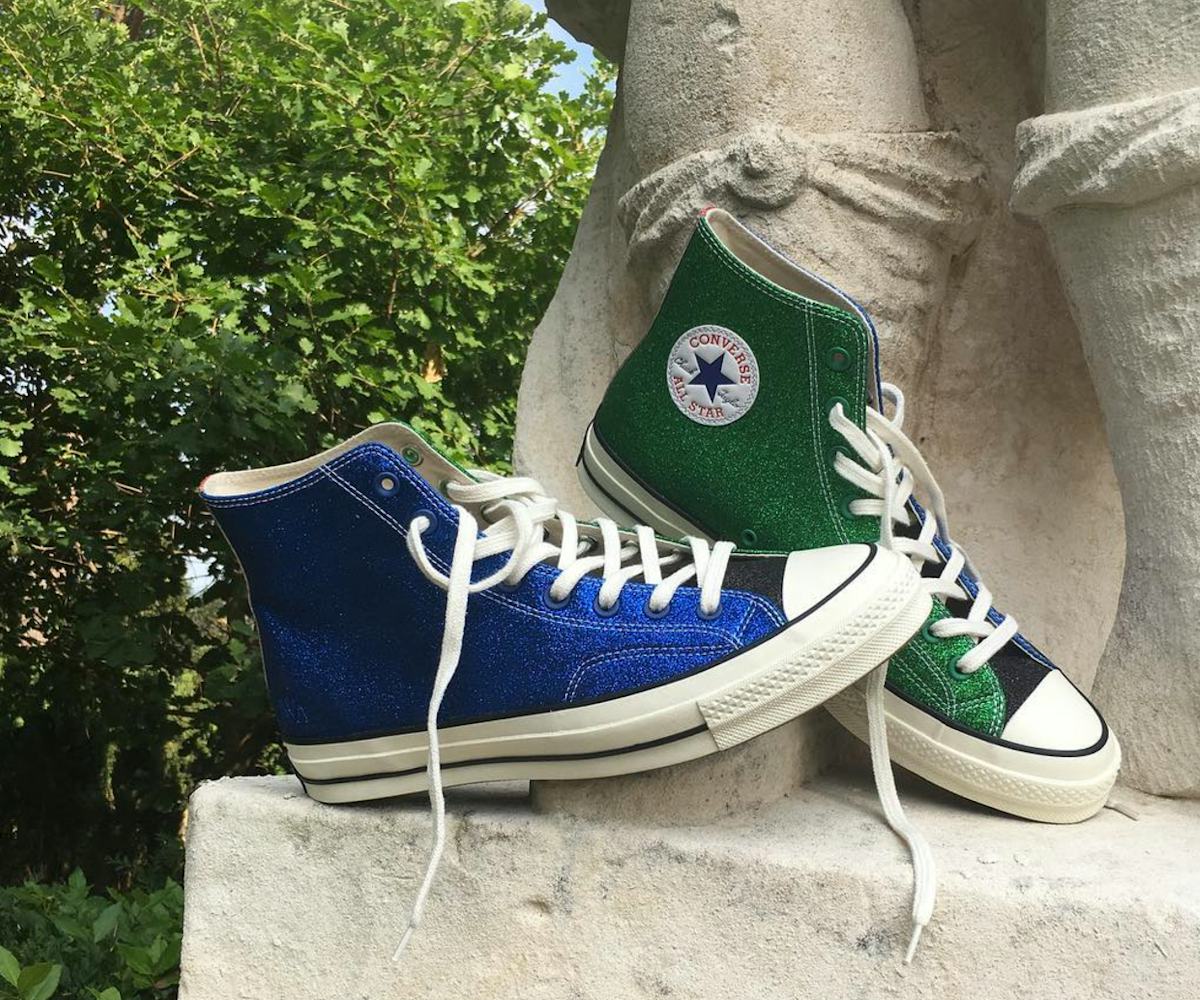 Photo: Instagram
JW Anderson and Converse Reveal A New Collaboration
It includes glittery Chuck Taylors and more
Nothing says casual-cool fashion like Converse sneakers. And nobody knows that better than JW Anderson, who chose to complete his spring 2018 menswear collection at the Pitti Uomo show in Florence, Italy, on Wednesday with pairs of the classic shoes. But not just any pairs—we're talking never-before-seen iterations. Luckily, the reimagined styles weren't just for the runway; they signaled a new collaboration between the designer and the beloved sneaker brand.
Anderson revealed that the partnership will seamlessly tie together the aesthetics of both companies. "From my very first pair, Converse have represented such a radical movement in style and culture," he said in a statement. "The contrasts and similarities between the world of Converse and the world of JW Anderson creates a space of culture tension that's a dream to play within as a designer."
The runway displayed firsthand the combination of classic Converse silhouettes and the fashion-forward designs of JW Anderson. There, models showed off vibrant color-blocked blue-and-green glitter All Stars, as well as sleek One Star Lo-Tops in both indigo and beige. Some of the shoes in the first installment of the collection will also feature JW Anderson branding.
And the best part of all (besides the glitter)? They'll be around for the long haul. The collaboration is described as a long-term creative relationship, meaning there are likely many more styles to come. 
The unisex shoe collection will start dropping in late autumn. Check out some of the designs below.