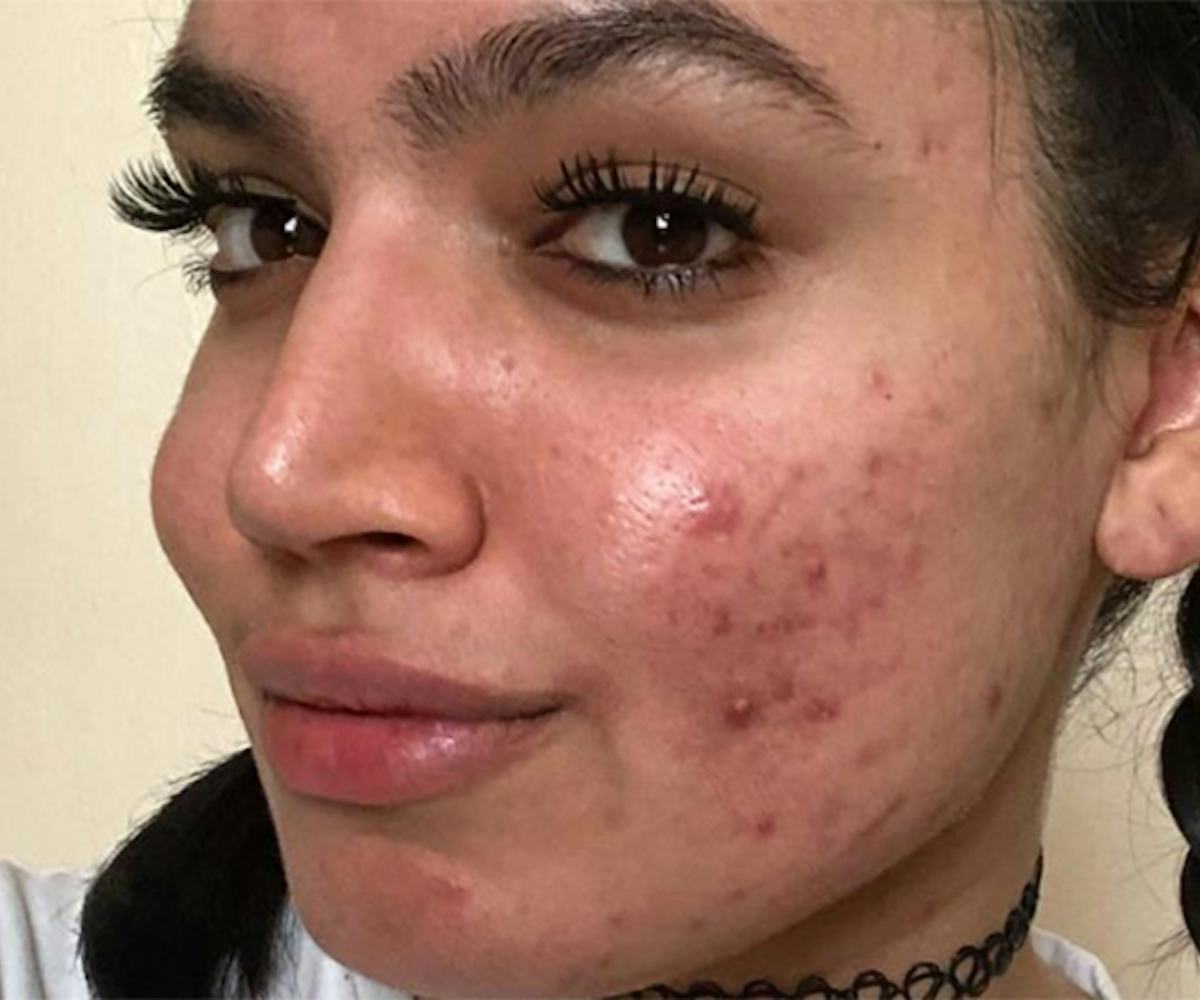 Photo via @emeraldxbeauty/Instagram
L'Oréal Explains Why It Dropped Acne-Positive Blogger From Campaign
A misunderstanding, indeed
Kadeeja Khan, an outspoken acne-positive beauty blogger, landed a L'Oréal campaign before quickly being dropped because of "skin issues."
In an interview with The Sun, Khan says she was delighted when a casting agent approached her to star in an upcoming campaign for the brand's new vegan hair dye line. Not too long after she agreed to join the shoot in Paris, an employee of the casting agency emailed her stating they could no longer work with her. "L'Oréal can't be involved with people with skin issues (question of regulations)," the email reportedly said, "that's why they decided to change the line of the project at the last moment."
Khan, who shared the email on Instagram, says she felt insulted and "humiliated." Turns out, this, however, was a big misunderstanding. A spokesperson for L'Oréal tells The Sun there was a miscommunication with the agency responsible for casting the shoot, saying they cast bloggers with "skin concerns," instead what was originally intended (lifestyle bloggers and hairdressers). "This resulted in the wrong profile being cast, which was then poorly and insensitively communicated to the individuals concerned," they said. 
"We do not have regulations in place that restrict us from working with people with skin conditions," the spokesperson adds. "At L'Oréal we work with women and men with all skin types and celebrate beauty in all its diversity."