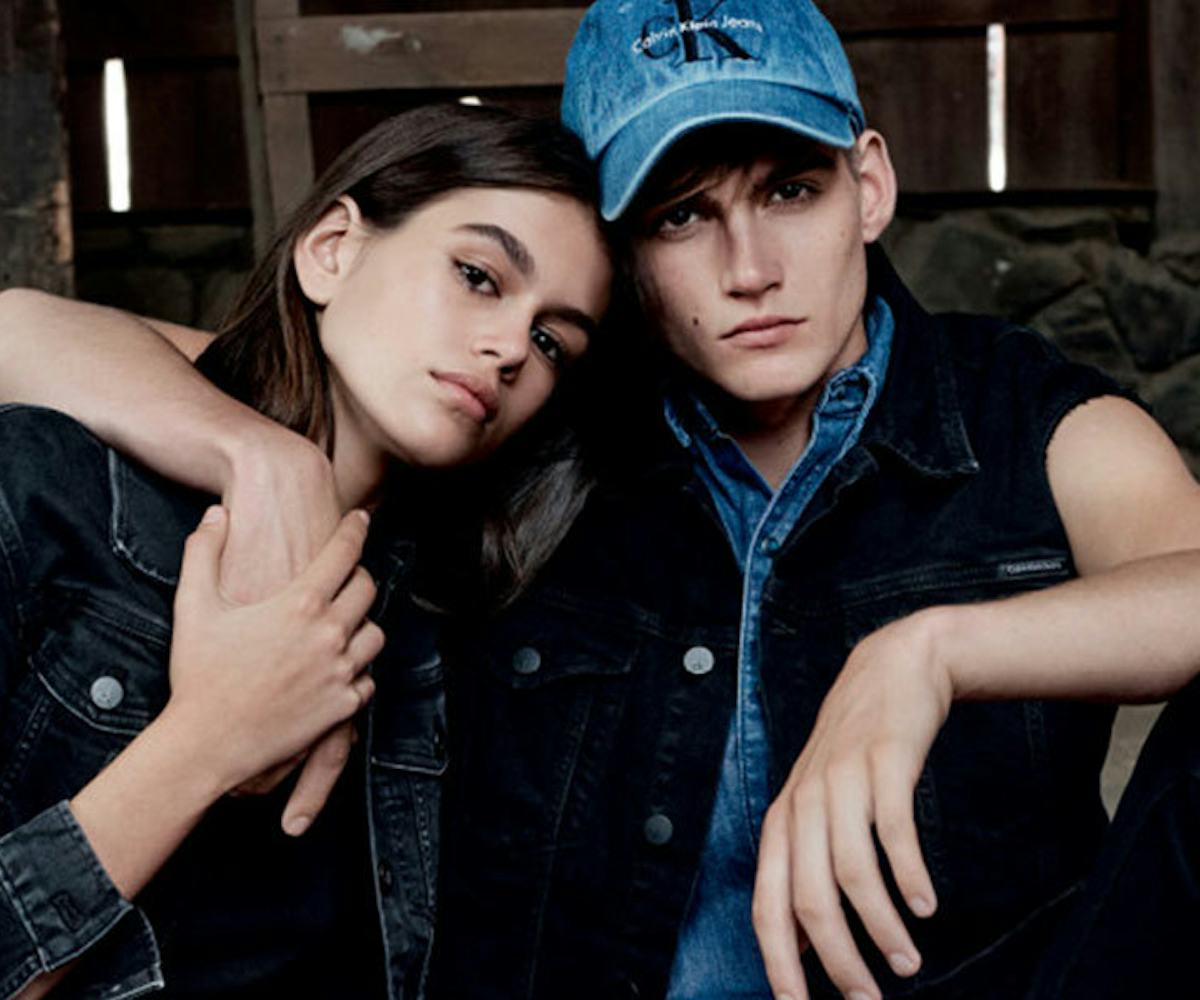 Kaia Gerber And Her Brother Front The Latest Calvin Klein Campaign
The Gerber siblings have very good genes. And those very good genes have helped them land a campaign with Calvin Klein.
Kaia and Presley maybe have their model mother, Cindy Crawford, to thank for their looks, but this new gig is all their doing. The duo joins previous CK family members, Solange Knowles and her crew of artists (like Kelela and Dev Hynes) and the A$AP Mob gang, with a similar photo shoot set in what looks like a barn. "The overarching message of the campaign has family at its center, a display of unity between strong individuals, further emphasized by the symbolism of the traditional American quilt," a statement from the brand reads. "This campaign captures these bonds and brings to life different ways we can inspire families—both born and made—to connect with one another, and celebrate the things that unite us."
The images, shot by photographer Willy Vanderperre, show the siblings holding the aforementioned quilt in their solo shots, and lounging on it for a group shot. Their denim vests, jackets, and pants are, as to be expected, at the forefront.
Both siblings have been modeling for a couple of years now—Kaia was cast as the face of Marc Jacobs Daisy just this past summer and Presley now has two CK campaigns under his belt—so this seems like an all-American, natural fit. You can see the pair in #TheirCalvins through spring.