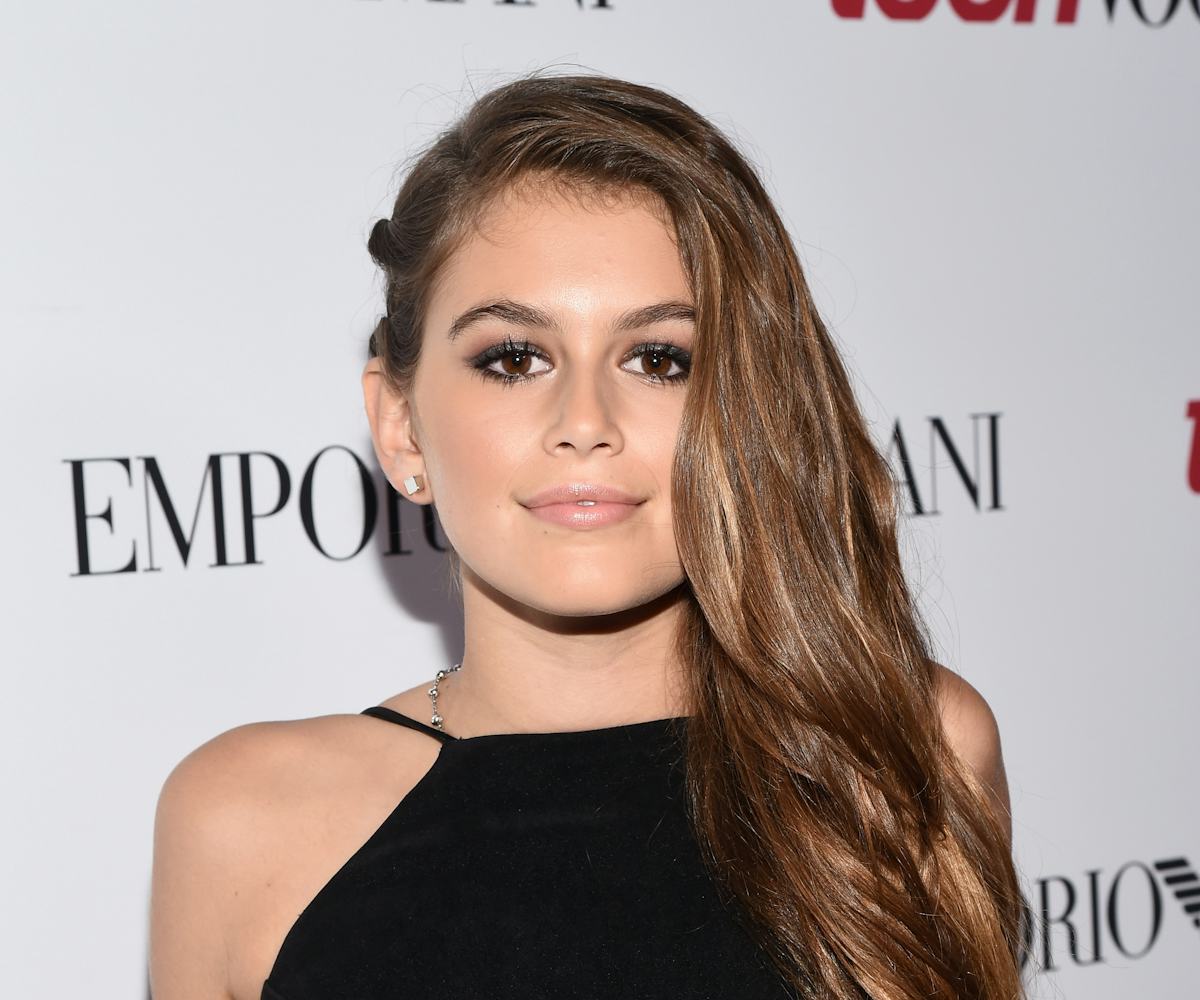 Photo by Michael Buckner/Getty Images
cindy crawford's mini-me daughter lands modeling contract
like mother, like daughter
With good genes and a built-in household name, it's no surprise that many celebrity children try their hands at a modeling career. Names like Gigi Hadid, Kendall Jenner, Lily-Rose Depp, and Brooklyn Beckham are becoming ubiquitous in the fashion world, and now it looks like another celebrity offspring is joining the club.
Cindy Crawford's 13-year-old daughter, Kaia Gerber, captured the Internet's attention last year with her gorgeous looks, which are near-identical those of her model mother. Now, the young Gerber is signed with IMG Models and looking to walk a runway of her own. Considering how Gerber basically skipped an awkward puberty and the whole "late bloomer" thing, it's a no-brainer that she would be the next celebrity kid to join the world of modeling. IMG Models is a major agency that manages big names like Gigi and Bella Hadid, Ireland Baldwin, and Lara Stone, and it's certainly a fantastic starting point for Gerber to launch her career. It looks like IMG is also thrilled to have her—the agency shared the news on Instagram with a photo of Gerber's first editorial for Vogue Italia.
Congratulations to Gerber! We'll certainly be on the lookout for the development of what looks like it's going to be a very promising modeling career.
Photographed by Steven Meisel, photo courtesy of Vogue Italia
Photographed by Steven Meisel, photo courtesy of Vogue Italia
read this next:
13 sexy celebrity offspring who aren't famous (yet)
cindy crawford's look-alike children hit the hong kong red carpet
cindy crawford's 13-year-old daughter nabs her first magazine spread