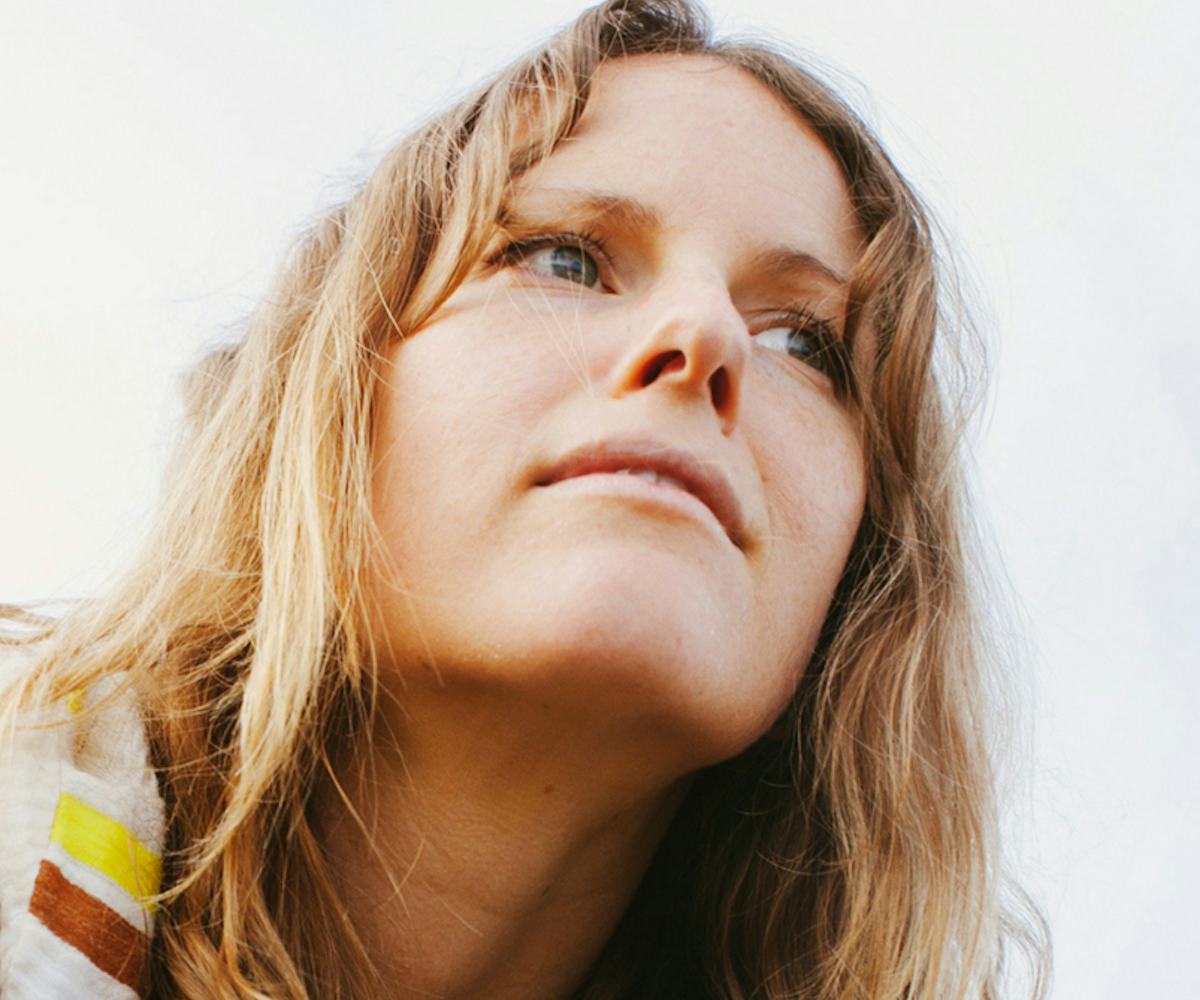 Photo courtesy of Kaitlyn Aurelia Smith
Step Inside Kaitlyn Aurelia Smith's Futuristic Jungle
The composer on how she uses machines to best replicate the natural world
For an artist known for her analog synth wizardry,
makes music that's beguilingly organic. Her latest album,
Arthropoda
, is unobtrusive yet viscerally off-kilter, evoking bioluminescent flora, slimy mollusks, and stalagmite-encrusted caves like a nature documentary soundtrack gone astray. No wonder fellow wildlife mavens
brought her on their current tour, currently winding its way through North America. We caught up with Smith to discuss her top-secret live techniques, her intimate history with modular synthesizers, and how machines best replicate the natural world.
You wrote your album mainly using Buchla synthesizers. How have you been incorporating those analog synths on tour?
The one I bring on tour is actually a suitcase synthesizer. It's called a Buchla Music Easel, and it's the main instrument I use on the album. I don't like to talk a whole lot about my process because there are a lot of techniques that I've developed that I like to keep secret. When I play live, it is very much real-time, recreating it. There are a lot of real-time processes to create different layers. One thing I will say is that I use a lot of long delays, and I'll use looping and a lot of tricks to create polyphony illusions. I really relate to Boards of Canada and how secretive they are.
Do you find synth musicians regularly swipe each other's techniques?
With electronic music, in particular, it's very hard to find your voice, since synths can sound so similar to each other. Figuring out my own voice is something I've worked on for a really long time, so I get precious about it.
How did you get started with that process?
I grew up on Orcas Island in the San Juan Islands in the Pacific Northwest. It's really beautiful. I am the youngest of five, so my parents and I moved up there when I was ten. They decided to build a house on a piece of property so I was growing up there as they were doing that process. I would live in a tent. They didn't get the house built until I was gone to college. It was a very beautiful experience, and there was a really amazing chapel there where I learned to play piano.
Was that where you first began composing?
Yeah, and that was actually where I went back to after college and started experimenting with modular synths. My neighbor had a collection of Buchla synthesizers that he let me borrow for a year, so I got to have them in my cabin through a winter. I went to school for composition and sound engineering, and my instrument there was classical guitar. I was composing a lot with guitar. I called it cinematic folk music: very long pieces with stories and orchestral instruments and singing. I got tired of it, or it didn't feel true to me, so I went back to Orcas to figure out what I wanted to do with my life. It just happened that I was helping my neighbor set up his studio, and he told about his collection of modular synthesizers. I didn't even know what those were, and it opened up this whole other world. I haven't gone back since.
You've described Buchlas as the most human synth. That sounds so paradoxical.
It's really abstract but there's a lot of room for happy accidents with a Buchla synthesizer because it's not very predictable. If you turn on a light in the room that you're working in or if the grounding isn't properly grounded or if you plug in something else, all of a sudden something will change. That gives me this feeling of working with a life, and that there is a biofeedback, more so than a predictable synthesizer.
Was that organic feeling the impetus behind using synths to write an album about the natural world?
My main intention with that album was to create a futuristic jungle. [Hayao] Miyazaki's Nausicaä of the Valley of the Wind is one of my favorite films. I love the forest in there, and I've always been inspired by that kind of fantastical world. I wanted to create a visceral experience. I really wanted it to feel like you were in this motion ride in a futuristic jungle. Hopefully, it did that. It's so amazing because these synthesizers, these machines, can create these organic sounds. I did a lot of walks outside, listening to the different layers of what makes an abstract sound.
You also work as a sound designer. Does your creative process differ when you're composing versus when you're creating a soundscape?
They're very similar. The way I approach sound design, it's these mini motifs and mini compositions where you get to create a sensation or an emotion that people probably won't even consciously pick up on. I like to put the same energy that I put into composition into sound design, but it's just this blip. It's still equally important to me, though.
The history of analog electronic music is filled with female pioneers. Were there any women who particularly inspired you in your synth explorations?
One of my closest friends, my neighbor and collaborator is this woman Suzanne Ciani, who's the only female Buchla player from the '60s. She and I finished an album that's one of those RVNG FRKWYS albums that's going to come out in the summer. She's been a huge inspiration to me. I love Clara Rockmore and Delia Derbyshire, who was one of the females who got me into sound engineering. I would say I'm very influenced by them. I'm equally influenced by females and males, but I'm always looking for female composers out there because there aren't as many, especially in electronic music.