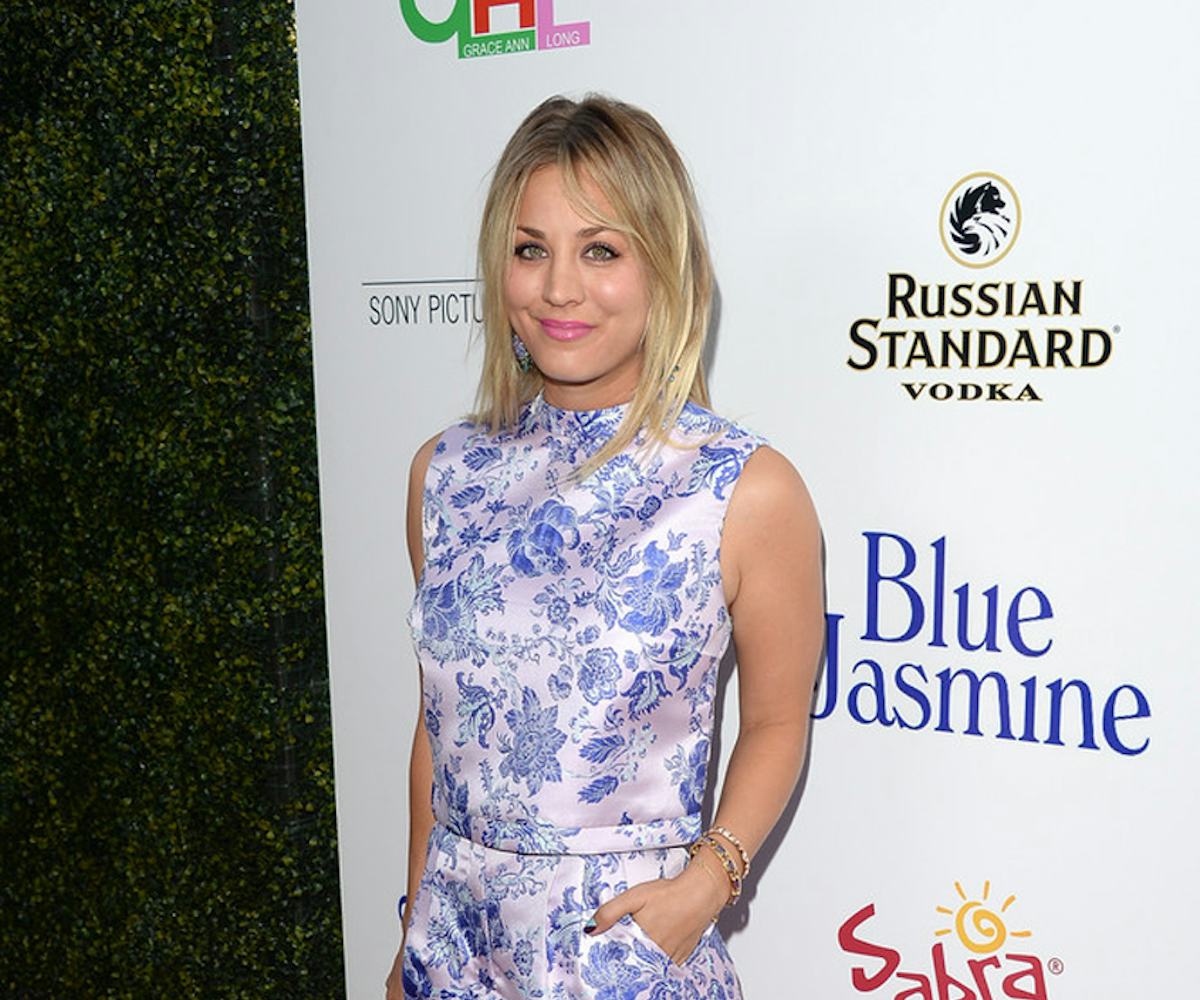 best dressed: kaley cuoco
Nothing cures those breakup woes like a matching floral print. PSYCHE!
We don't know anything about Kaley Cuoco's personal life, and we think all girls deserve a little privacy when it comes to their boos or ex-boos. What we do care about (like a lot) is her purple floral tank and shorts outfit that she rocked at the Beverly Hills premiere of Blue Jasmine.
Most starlets opt for cocktail dresses or sleek evening wear for premieres, but Cuoco has always been one to buck the trends. We love the sporty fit of her vest top with some flattering, not-too-short shorts. She topped it off with a purple heel and simple gold accessories. When the print does all the work, you don't have to!
Try out Cuoco's lilac look with our picks below. 
MUST: Angel Love High-Waisted Floral Shorts – $45
TRUST: Guess Purple Heels – $85