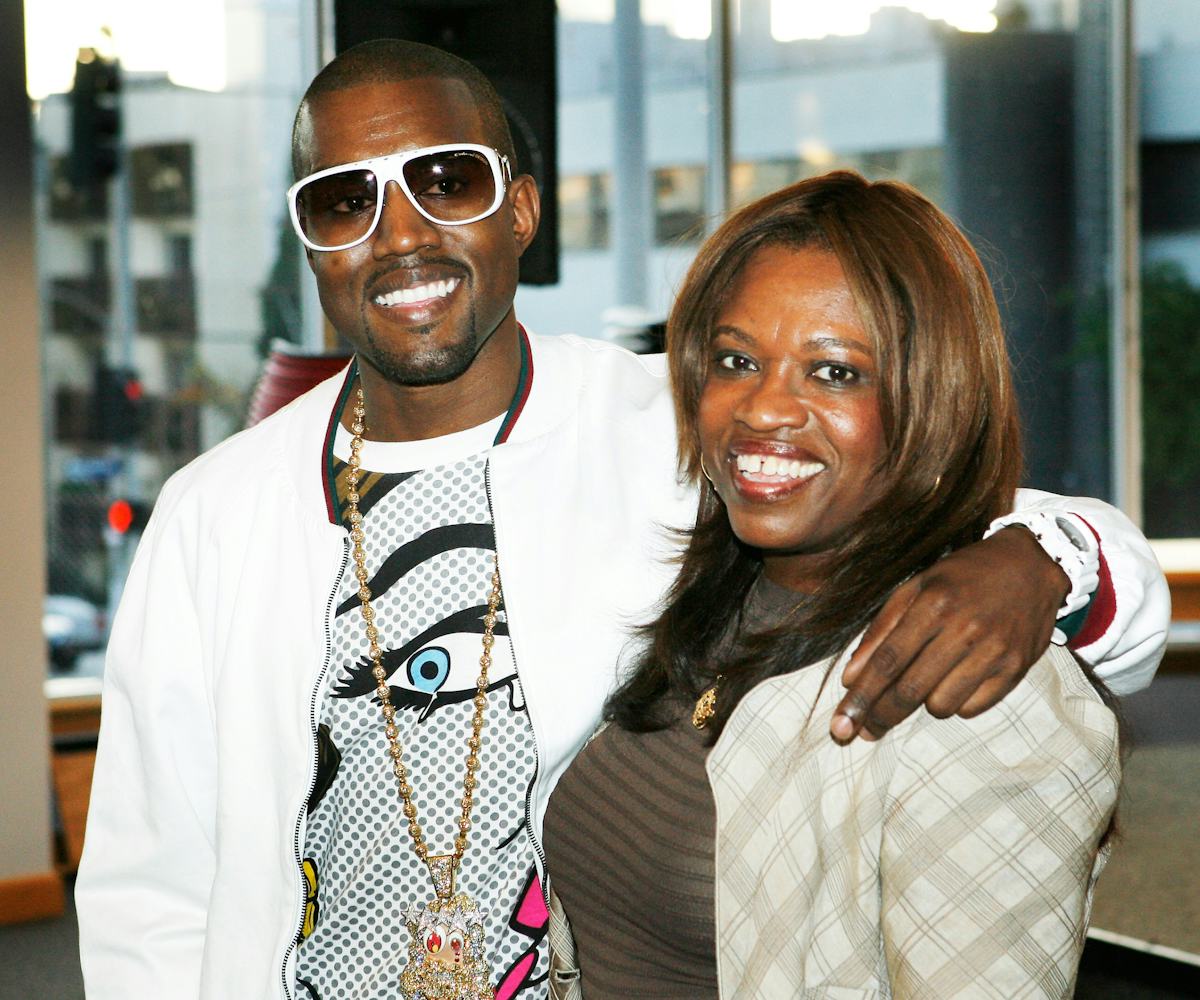 Photo by Vince Bucci / Getty Images
kanye west blames himself for his mom's death
Rapper, producer, designer, and answer-haver Kanye West may have a pretty bad rep for being arrogant, but he showed a totally different side in his latest cover story interview.
"If I had never moved to L.A. she'd be alive," West said of his late mother, Donda West, in an interview for U.K. magazine Q's August 2015 issue. "I don't want to go far into it because it will bring me to tears," he continued. Ms. West passed away eight years ago at the age of 58, due to complications during plastic surgery. West's guilt likely comes from having moved to a city that's notorious for its emphasis on physical appearance, causing his mother to succumb to pressure to get cosmetic surgery.
West has long expressed the influence that his mother had on his career, and paid tribute to her in the wake of her death during his performance at the 2008 Grammy Awards and with one of his latest tracks,"Only One." Sure, Kanye does and says some crazy stuff, but it's times like these—whether he's getting emotional over a tragic loss or celebrating Father's Day with little Nori—that we're reminded that he's just like the rest of us.
(Via E! Online)