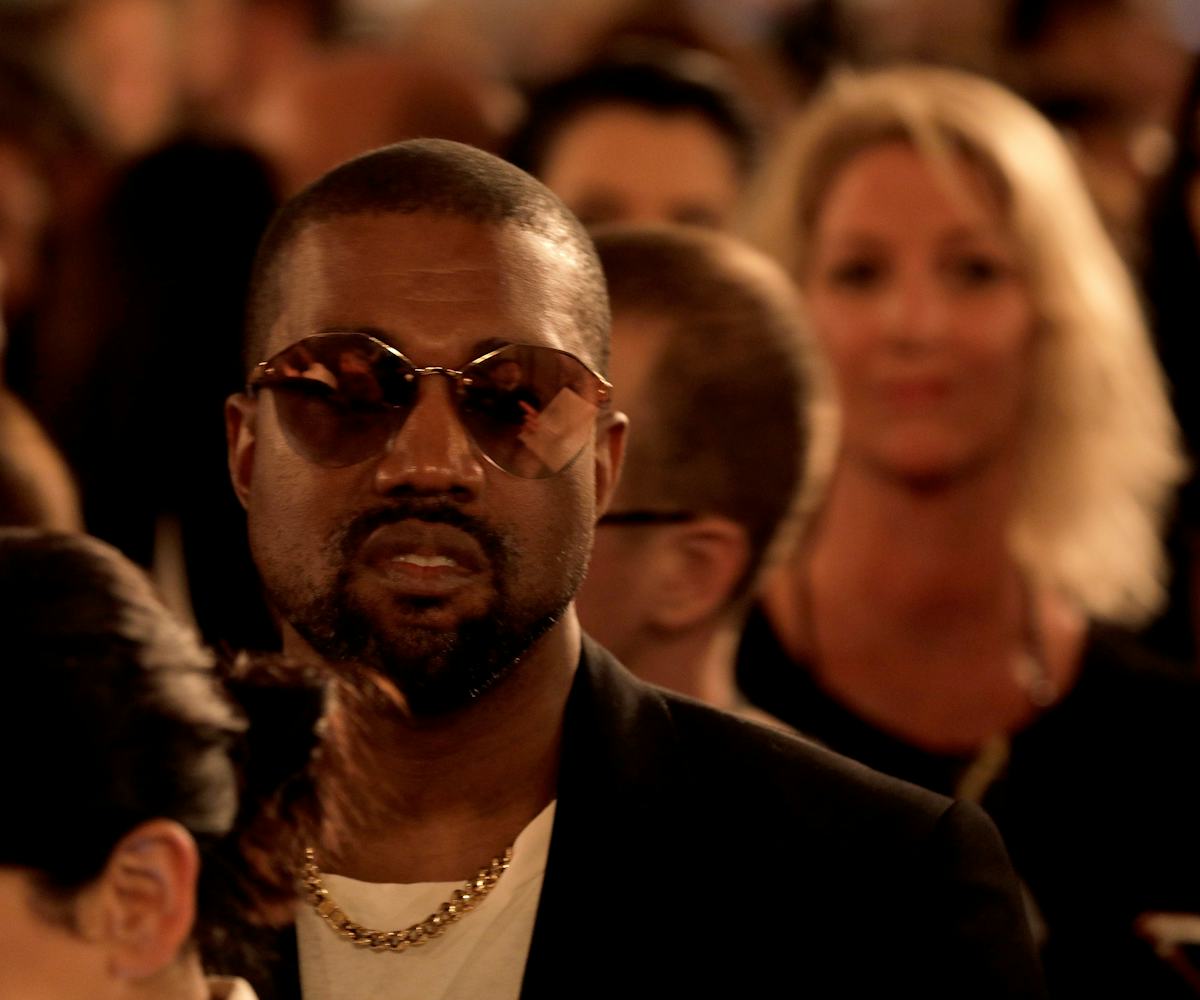 Photo by Randy Brooke/Getty Images
Who Let Kanye Wear A MAGA Hat With A Colin Kaepernick Sweatshirt?
Those, err, don't go together
For some ridiculous reason, Kanye West thought it would be a good look to pair a MAGA hat with a Colin Kaepernick sweatshirt. If you ask us, it sends a bit of a conflicting message, but we already know that West does not care what anyone thinks.
West showed up to The Fader's office on Thursday, obviously dressed without the input of anyone who pays attention to the conflicting beliefs of the two people he's supporting. Maybe West should read the news: Trump has called protestors who have taken a knee in protest of police brutality "sons of bitches," and suggested that Kaepernick "find a country that works better for him," instead of using his platform to exercise his First Amendment right. He also recently said that he thought that Kaepernick's Nike campaign sends a "terrible message."
West did address what he called the "elephant in the room," taking a moment to talk about how he had actually redesigned the hat he was wearing, saying, "I changed the brim, I mean I changed the shape right here, and I put positive energy into the hat."
West is very vocal about his love for both figures, even though Trump's and Kaepernick's fan bases are likely made up of completely different people. He thinks Trump has "dragon energy," and recently applauded Nike for "giving Colin [a] voice on a big business level." Nevermind the fact that Trump believes that Kaepernick shouldn't be able to use his voice. 
Also, your pants and sweatshirt clash, Ye.