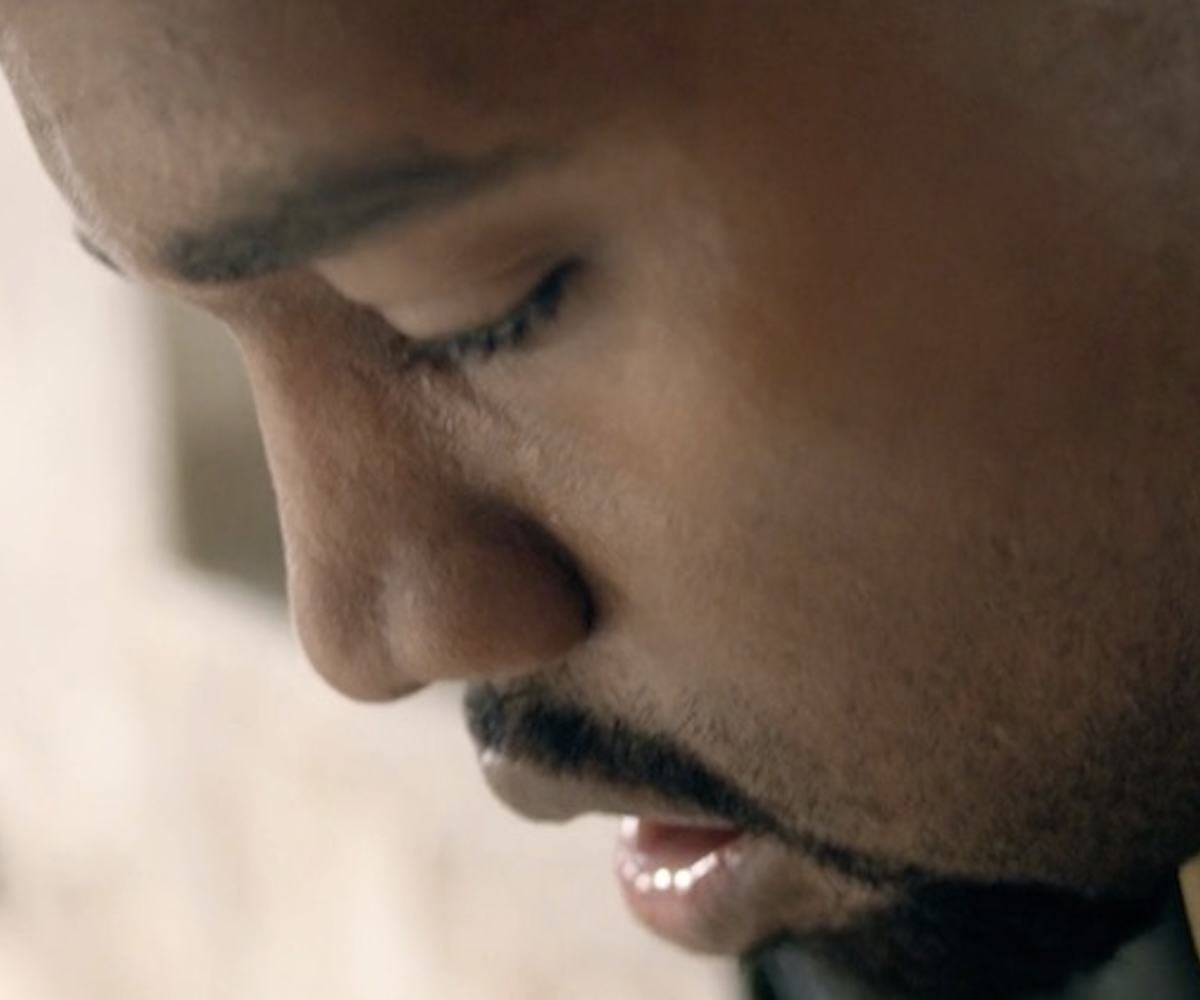 Image via GOOD
See Kanye West's "All Day/I Feel Like That" Video And Tremble
It's more Ye than you've ever seen in one place
Kanye West's video for "All Day/I Feel Like That" has just leaked online and it is high on Kanye. The work of Twelve Years a Slave director, Steve McQueen, "All Day/I Feel Like That" mashes the two tracks into a nine-minute, one-shot epic featuring West (and only West) spitting bars from the two non-The Life of Pablo songs and dancing around the camera like a boxer. This is the same piece West and McQueen debuted at the Los Angeles County Museum of Art last summer. 
On a critical level, "All Day/I Feel Like That" is both West's simplest video and his most terrifying. How so? Imagine you are trapped in a warehouse (or, at least, a well-designed set of a warehouse) and, suddenly, West begins rapping at you. He's frantic, manic even. You turn your head to avoid his gaze, but he ducks around you. You attempt to escape, but you cannot. Soon, you find that it is you who are following him, tracking his every move as he circles around you like a shark in pristine Yeezys. Eventually, you both crash to the floor, panting and exhausted. Perhaps dying, West whispers his most emo song ever through his golden grills. You back away from him, alive, but only just. You have seen more Kanye than any person ever should and survived. It's harrowing.
No, seriously, to see the actually quite enjoyable video for "All Day/I Feel Like That," click below.