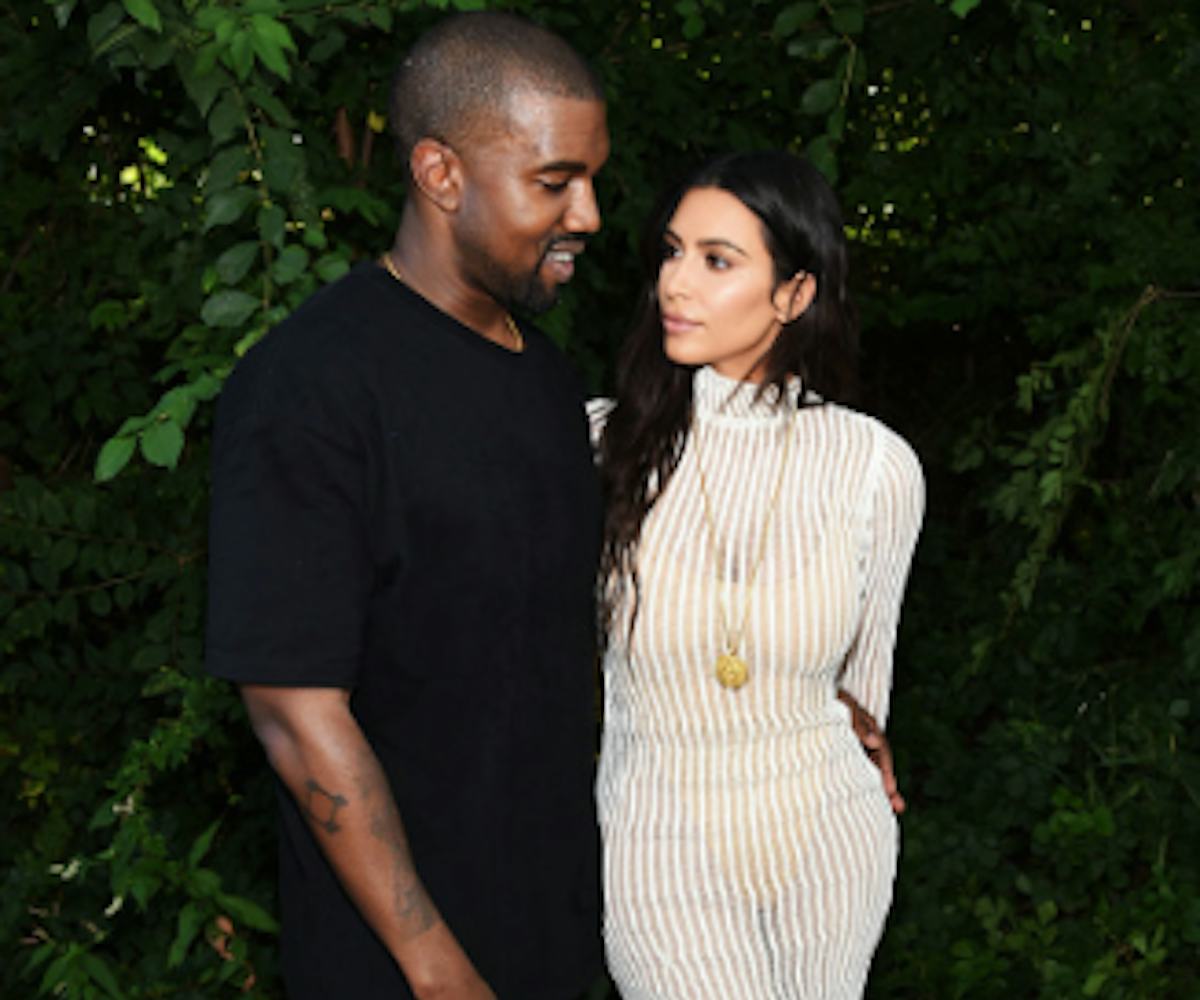 Photo Jamie McCarthy / Getty images
Kanye West's Yeezy Season Will Take Over NYFW
It's almost Yeezy Season again in New York City. According to a report from Vogue, Kanye West is set to debut his Yeezy Season 5 fashion collection on February 15, right in the heart of New York Fashion Week. 
The last iteration of West's line of minimalist street wear received mixed reviews from fashion's cognoscenti. Jessica Iredale of WWD, wrote that "Adidas should be embarrassed" for their hand in Yeezy Season 4, and that West is "quick to congratulate his own creativity," while relying on "something that's become a bore."
The backlash to the Roosevelt Island show marked a swift departure from the jubilation that surrounded his Yeezy Season 3 launch. If you'll remember, that's the one where he threw a massive album release party in Madison Square Garden. So yeah, it makes sense that the bar has been sky high ever since. 
The question now becomes: How will West regain the confidence of the fashion world while staying true to his own cutting edge ideas? Vogue predicts we'll be seeing some of the "the suburban '90s vibe" that's been taking over West and his wife's Instagram as of late. We can be sure to expect more hints as the big day approaches.