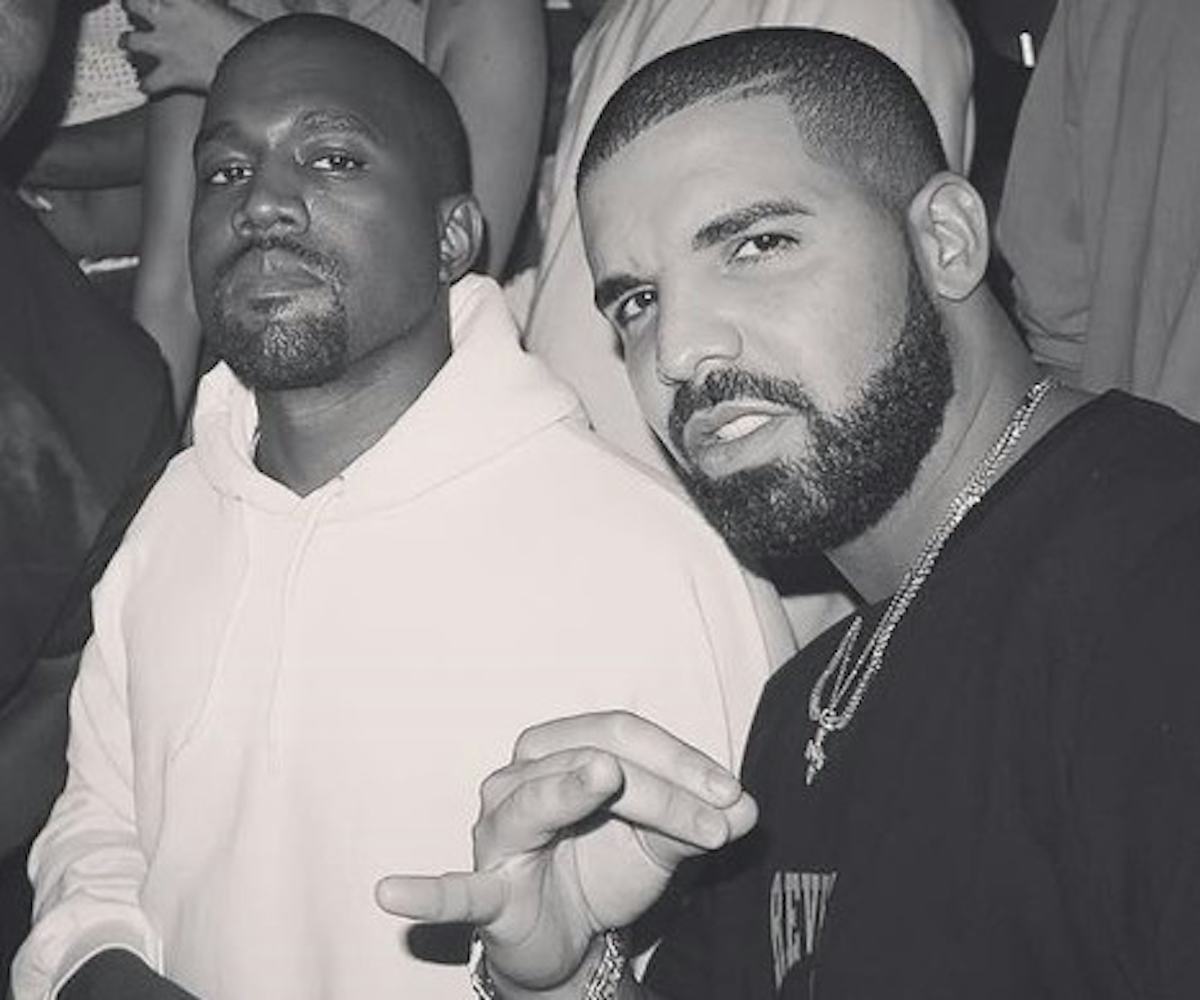 Photo courtesy of Instagram
Is The Kanye West x Drake Album Finally Here?
The mysterious 'Lost Hills' is dropping at NYFW
The long-awaited collaboration between Kanye West and Drake is expected to debut on Wednesday, during West's hugely anticipated NYFW Yeezy Season 5 show. The nature of the collab, which has long been teased by both artists, is still up for debate. According to a tweet from GQ Style writer Jake Woolf, it's called Lost Hills. But is it a song, or a full album?
Both Drake and Yeezy have hinted toward a joint album, with West telling Vogue last September that he and Drake were "just working on music, working on a bunch of music together, just having fun going into the studio," and that "there's some exciting things coming up soon."
Could Lost Hills be that album? Very possibly. During the raucous Yeezy Season 3 show at Madison Square Garden last year, West debuted The Life of Pablo in its entirety. Before that, he premiered songs like "Wolves" and "Fade" for New York's fashion set. And after the Yeezy Season 4 show was largely derided by the people whose opinions actually matter on these types of things, you can bet West is determined to leave his mark on the latest iteration of New York Fashion Week. What better way to do that than by surprise dropping one of the most buzzed about releases in recent memory?
Let the countdown to Lost Hills begin now.