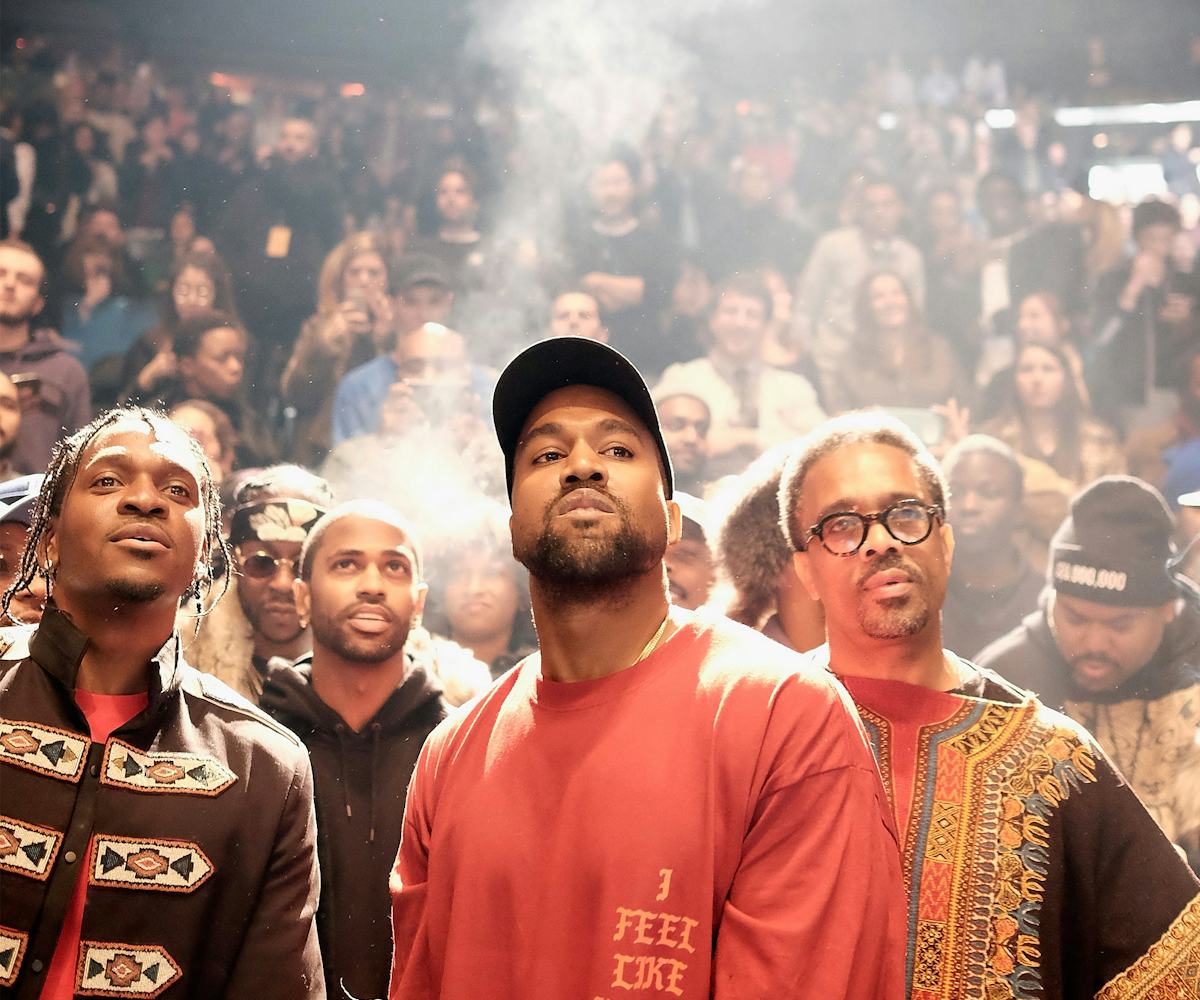 Photo by Dimitrios Kambouris/Getty Images
Kanye West Is The Best Easter Bunny Ever
Given that Kanye West's The Life of Pablo is what he calls a "gospel album," it should come as no surprise that the rapper went all out for Easter. To celebrate the resurrection day, West recruited Tyga to dress up as a bunny and surprise all of the Kardashian children.
While there is no official footage to share—although, for all we know, it could wind up on an episode of Keeping Up with the Kardashians—Kylie Jenner was kind enough to record the moment on Snapchat. If you don't follow her, someone else ripped all of the clips so now you can watch it all for yourself. (Blessed are we.)
Clearly, the kids were thrilled when the bunnies hopped into the house to greet them with treats. (I mean, what could be better than a dabbin' bunny?) We're not sure what you were doing yesterday, but it definitely wasn't as cute as this. Minus the creepy vibes that the old-school costumes gave off, and the dead eyes on West's getup in particular. But those might have been intentional on the rapper's part, though. For actual cuteness overload, check out North West and Penelope Disick going on an Easter egg hunt earlier last week.
Kanye and Tyga dressed up as the Easter Bunny for the children today. : kimkardashian) pic.twitter.com/6TVz0Aixqa — TeamKanyeDaily (@TeamKanyeDaily) March 27, 2016
According to @KylieJenner snap chat story , @kanyewest & @Tyga dressed up as the Easter bunny. pic.twitter.com/H0GRI560mP — Yeezy Central (@YeezyCentral) March 27, 2016
x @kanyewest pic.twitter.com/9B17T2zS7B — TeamKanyeDaily (@TeamKanyeDaily) March 27, 2016