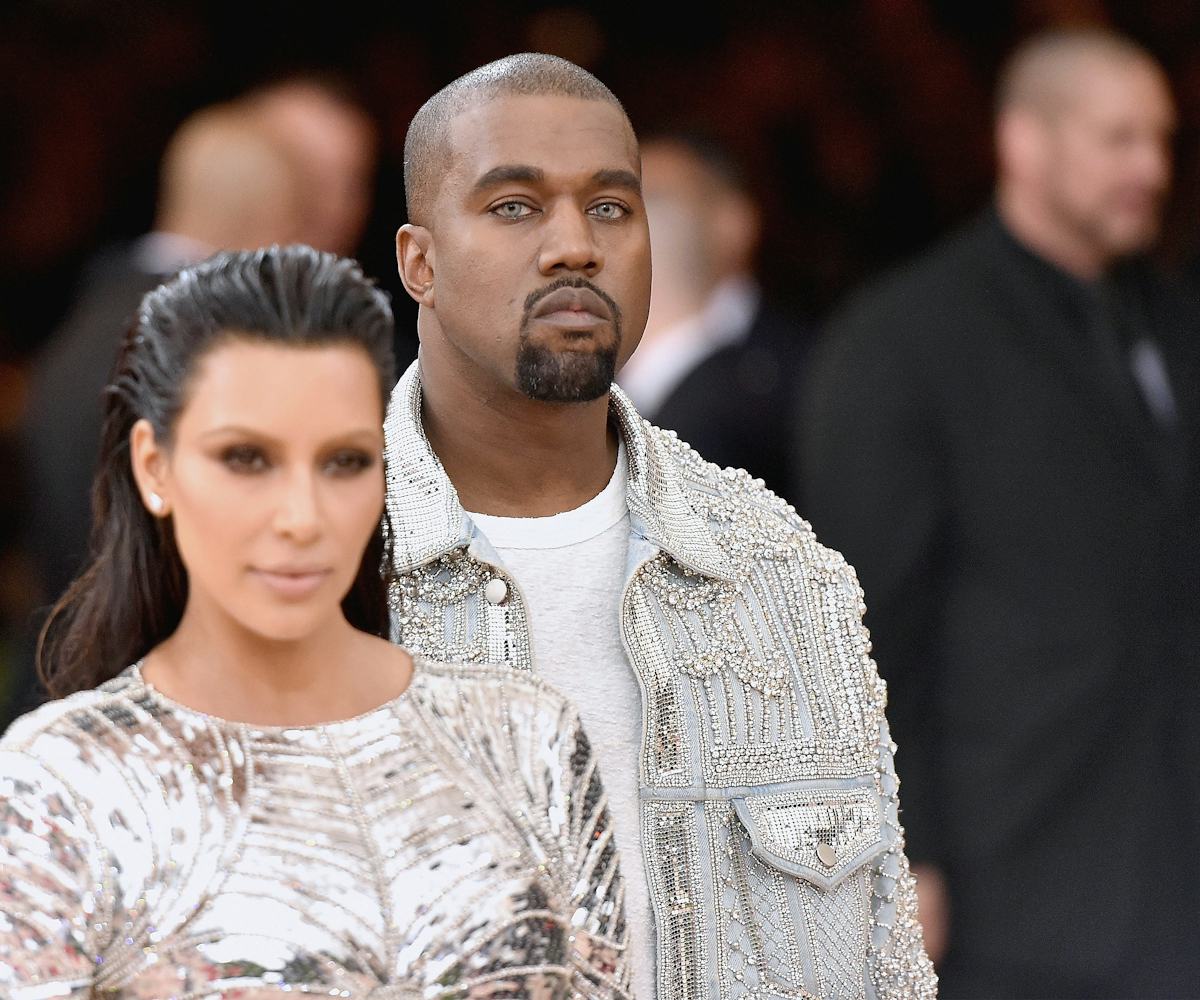 Photo by Mike Coppola / Getty Images
Kanye West's "Famous" Video Is Absolutely Bonkers
Kanye West has done it again. Whenever the polarizing rapper decides to release a piece of art, it feels like the needle will be inevitably moved. So, when West announced that he was premiering the music video for "Famous" for a huge sold-out audience at L.A.'s The forum, no one knew quite what to expect. Would it be a continuation of his infamous The Life of Pablo release party, or would it be something else entirely? One thing was for certain: West would pull out all the stops, no matter what.
Well, it turns out those stops arrived in the form of a dozen of the most famous people on the planet, writhing in bed together completely naked. And, while West is without doubt one of the most powerful people in showbiz, there is simply no way he convinced the likes of Taylor Swift, Donald Trump, and Bill Cosby to get naked in bed with him, as the video depicts.
Those are just some of the ultra-famous people who appear in the video. Others include Chris Brown, Rihanna, Caitlyn Jenner, Amber Rose, Anna Wintour, George Bush, and of course, Kim Kardashian, all of whom have had a major impact on Kanye's life in one form or another. "It's not in support or anti any of [the people in the video]. It's a comment on fame," West said about the video. 
As of now, these insane visuals are available exclusively on Tidal, which you'll have to subscribe to see what is bound to be the most talked about music video of the year.
Update: The video is now available to non-Tidal subscribers. Watch below.