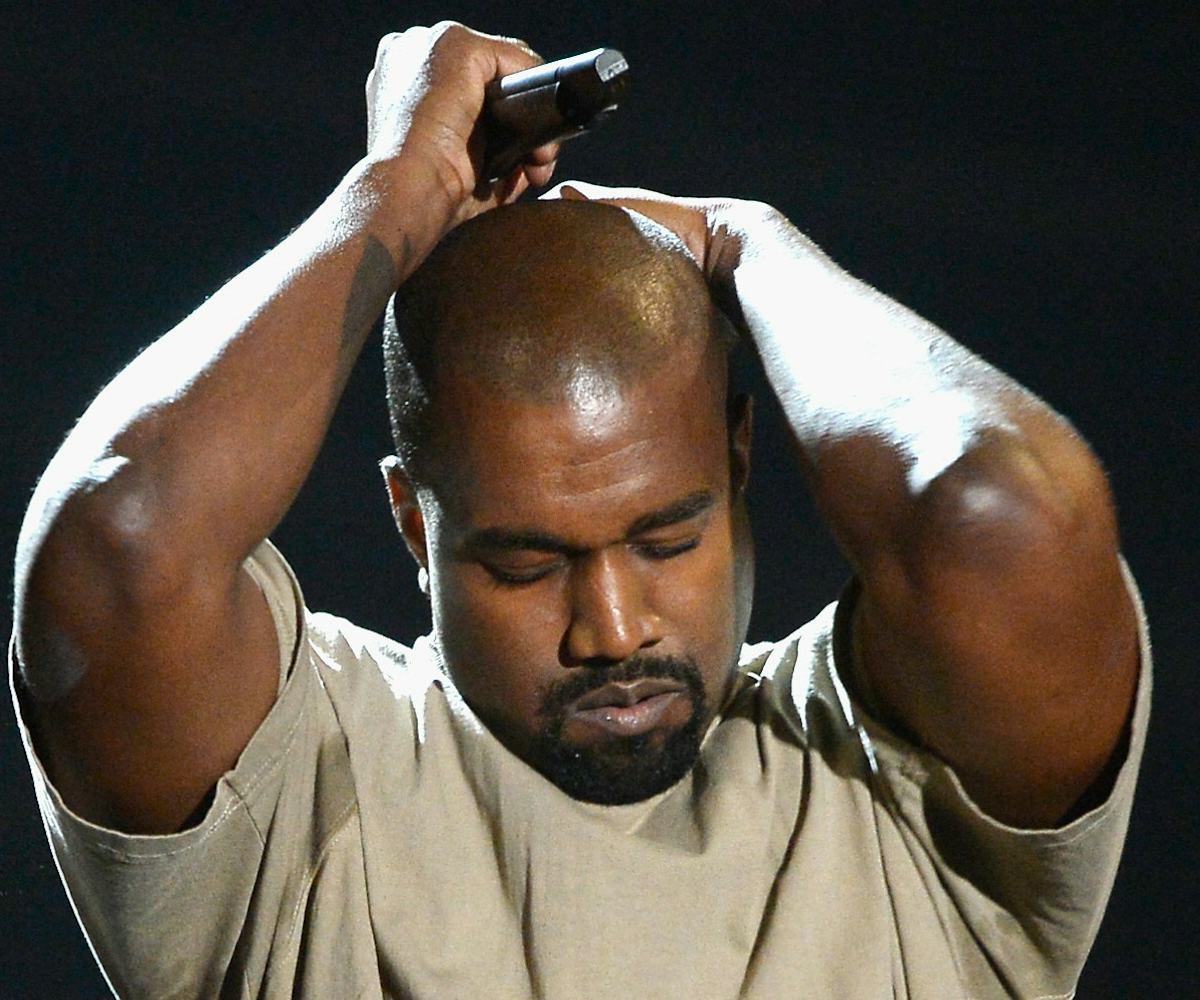 Photo by Kevork Djansezian/Getty Images
Kanye West Raps About Tristan Thompson Cheating In New Track
And Khloé Kardashian defends her decision to stay with him
Kanye West has finally addressed the alleged Tristan Thompson cheating scandal via a new lyric on his new record, Ye.
Last night, West debuted his album—which includes multiple nods toward his family—during a listening party in Jackson Hole, Wyoming. However, one particular line that appears to talk about Thompson cheating on Khloé Kardashian while she was pregnant with his child has set the internet ablaze.
"All these THOTs on Christian Mingle/ That's what almost got Tristan single," West raps in one song, alluding to the online faith-based dating website playing a role in the scandal. "If you don't ball like him or Kobe/ Guarantee that bitch gon' leave you." 
While West's lyrics may be fueling further speculation, Kardashian is hunkering down on her defense in regard to her decision to stay with Thompson. Taking to her Twitter, Kardashian responded to a tweet that read, "A year from now @khloekardashian will be over all this and feeling salty for her super passive IG posts. She's just in the stage of 'but I love him' Until then let her pretend he's changed and they'll be a happy family #WednesdayWisdom," by writing, "Babe that's not wisdom at all because you're assuming you know who I'm talking about and you're assuming you know my feelings. Assuming anything is anything but wisdom."