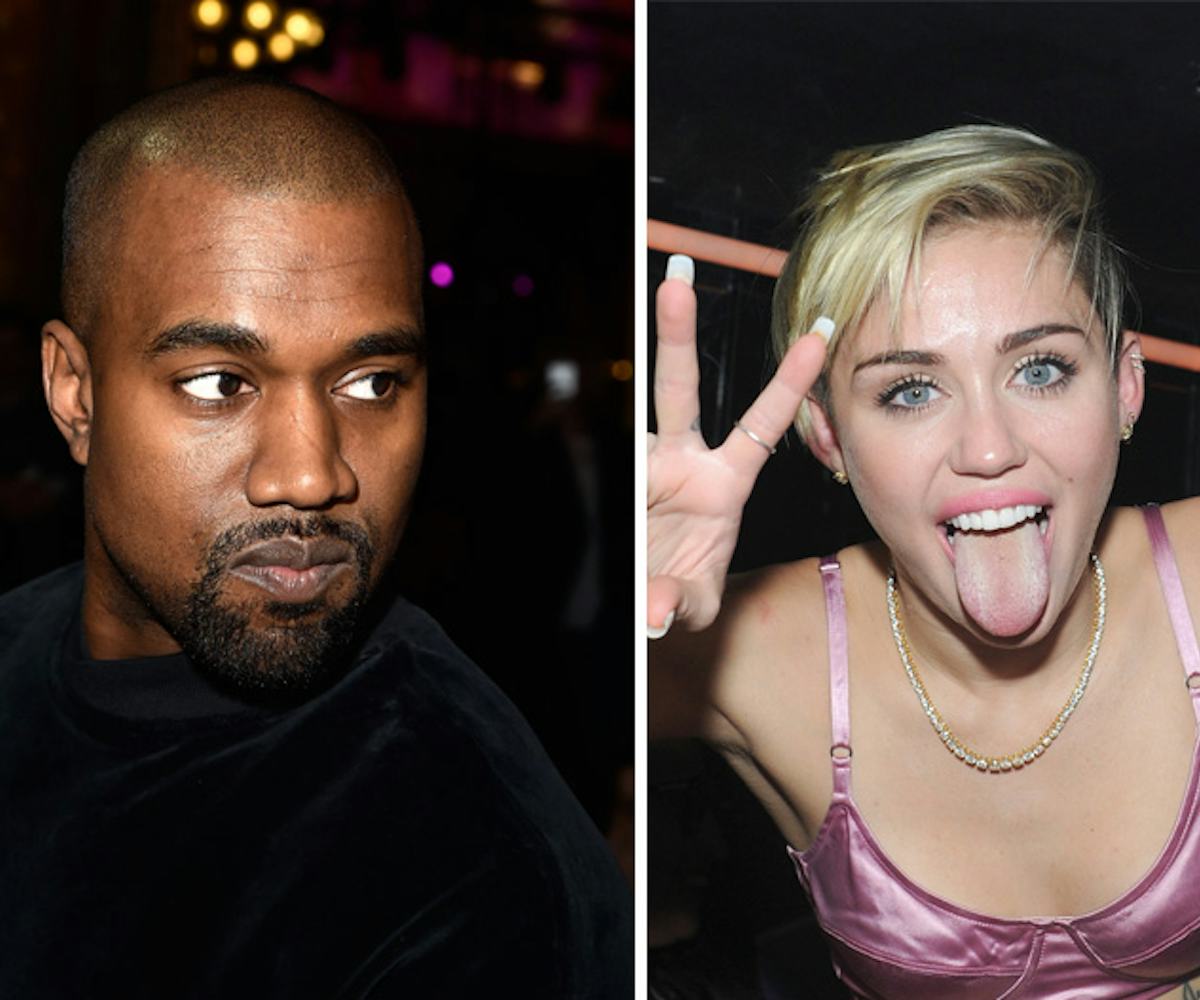 Photo by Pascal Le Segretain/Getty Images; Jamie McCarthy/Getty Images for The General.
That Kanye West + Miley Cyrus Song Is Finally Here
it also features travis scott and lupe fiasco
As rumor would have it, after Miley Cyrus twerked the Disney chains off at the 2013 VMAs, she went to the studio with Kanye West. Page Six reported that both Cyrus and West skipped their respective VMA afterparties to record a "top secret" song. That song and its memory faded into oblivion since, but here it is, back with a vengeance.
It's a remix of West's abrasive 2013 Yeezus track "Black Skinhead." Not only does Cyrus dominate most of the re-imagining, Travis Scott and Lupe Fiasco join. West's signature, granular auto-tune gurgles throughout the song while Cyrus riffs on Tears For Fears' "Everybody Wants To Rule The World." It's wild, really. Cyrus' modernization of the aforementioned '80s hit tackles Hollywood, fame, and the bittersweet symphony of it all. The production is a roller coaster of emotion that rides coattails of the original's in-your-face beat. It's screwed, toned down, but still perfect for the turn up function. 
West isn't known to do remix EPs, but if this track exists, then that rumored "Black Skinhead" remix EP must be out there somewhere. Maybe, if we're lucky, it'll be a G.O.O.D. Friday feature. Praise Yeezus.