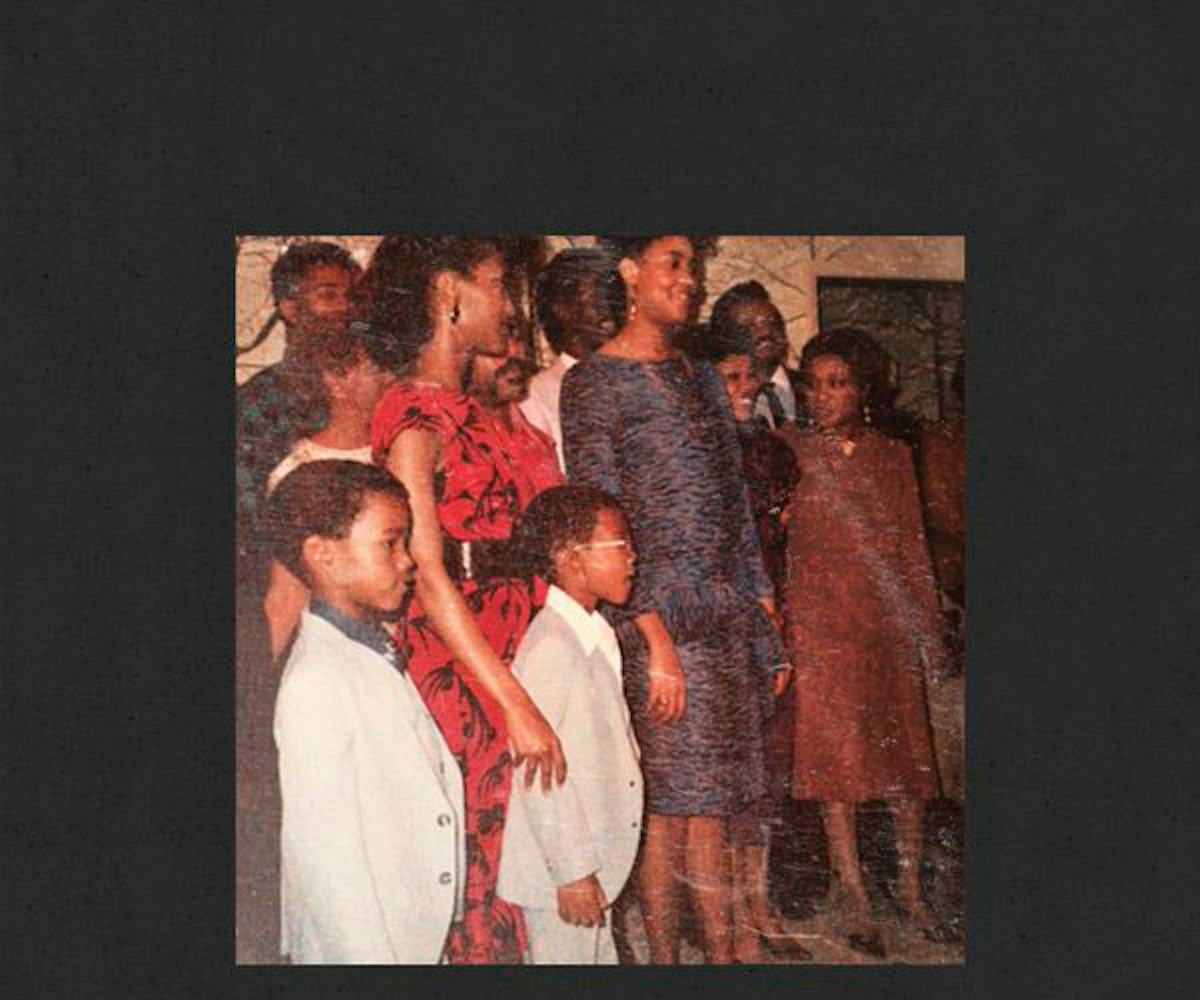 Photo via @kanyewest on SoundCloud.
Kanye West Finally Dropped the Full Version of His Song with Kendrick Lamar
"I sooo [sic] didn't mean to lie to you guys about GOOD FRIDAYS coming back," Kim Kardashian West Tweeted early yesterday morning, January 17th. You see, Kanye West was supposed to drop a new song every Friday leading up to the February 11 release date of Swish, and last Friday came and went with no sign of any new song or Tweet from the man himself or his #1 PR rep, Kardashian West. Well, breathe a sigh of relief because Yeezy season is still approaching. "No More Parties In L.A. feat. Kendrick Lamar" is officially here. In full.
Kardashian West explained, over Twitter, that "this is the 1st [sic] song ever with Kanye & Kendrick Lamar!" Kanye previewed it after debuting "Real Friends" on January 8, the first of his Friday series. According to Kardashian West, the reason for the song's tardiness was due to West being in Italy for a Yeezy Season 3 fitting. She kept her (and West's) fans updated with the song's status, letting folks know when he was headed to the studio and that he "wrote 90 bars on the plane there!!!" 
Looks like flying Noah Goldstein, a producer of many hats, out to Italy with West paid off. "No More Parties In L.A." harkens back to West's earlier work. It's decidedly less abrasive sounding; something to turn on and vibe to. Plus, Lamar's verse is straight fire. Who knew Instagram was the best way to promote—uh, well, listen to find out…