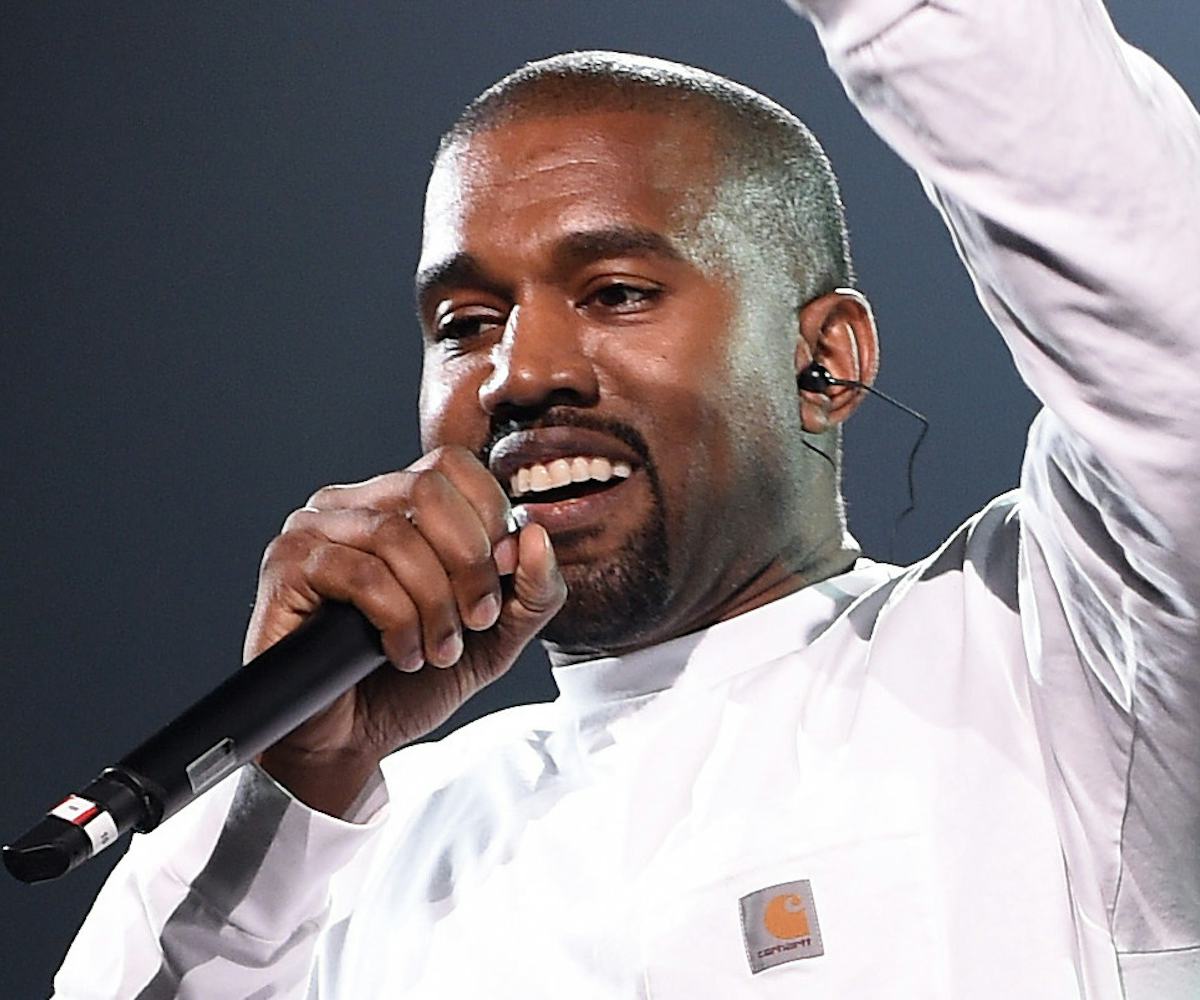 Photo By Dimitrios Kambouris/Getty Images For Live Nation.
Everyone Insists They Watched The Pornhub Awards For Kanye West
He creative directed the ceremony and designed "bespoke erotica-inspired" statues
Pornhub is giving the AVN Awards a run for its money if its inaugural award ceremony is any proof.
Hosted by Asa Akira at L.A.'s Belasco Theater last night, Vanity Fair reports that the porn streaming platform recruited none other than Kanye West to creative direct the entire thing. That's right, on the heels of his Jimmy Kimmel Live! appearance—during which he said his attitude toward women hasn't changed since having daughters, as he still looks at Pornhub (???)—West has received a free lifetime premium Pornhub membership and creative control over the namesake award ceremony.
West and longtime collaborator Willo Perron reportedly also "designed a bespoke erotica-inspired award statue for each of tonight's unique categories," per a press release. His inspiration? "In line with the futurist theme," the statuettes represented "imagined alien sex toys." West's Yeezy label also apparently dressed and styled all the presenters and designed merch for the awards.
In addition to being aired via Pornhub, West's website hosted its own stream of the ceremony. Baiting fans with the promise of several big-name performers (including Teyana Taylor, Young MA, Blackbear, and Dana Dentata), West used the ceremony to debut the Spike Jonze-directed video for "I Love It," his new song with Lil Pump—a move that led many online to insist that they only tuned in for "new Kanye" (LOL, sure). 
Check out the custom statuettes and some of the merch via West's Twitter, below.