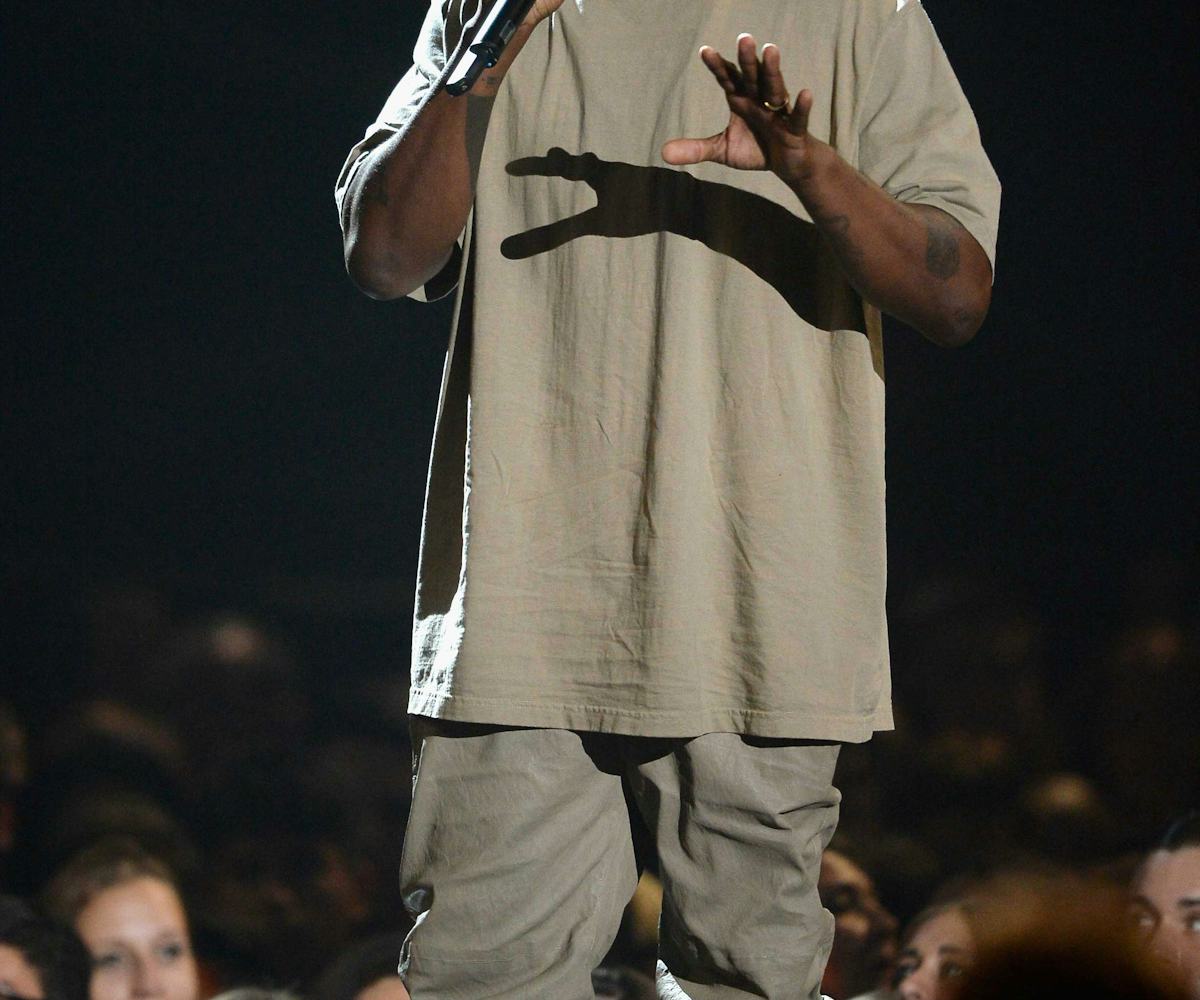 Photo by Kevork Djansezian/Getty Images
did kanye west decide to "run" for president because of an audience member?
There comes a time in all of our lives when fate intervenes and we must make a choice. For Kanye West, this seems to happen a lot. But the most recent—and perhaps most meme-generating—choice he's had to make was whether to run with an offhand comment by an audience member at Sunday night's MTV VMAs.
As exposed by a smartphone-shot video (because however would the world go on if there weren't people constantly recording things?), a viewer named Pablo to Kanye's left shouted, "Kanye for president!" during one of West's many pauses. The rapper then said, "And yes," as he put his arm out toward Pablo, "as you probably could have guessed by this moment, I have decided in 2020 to run for president." 
Was this moment pre-planned? Was West waiting for it to happen? Is Pablo clairvoyant? Did West just want to make a young man's dreams come true? Was it even real? Is it all imaginary? Did it ever even happen? Well, friends, that's for Kanye to know and you to (maybe) find out.