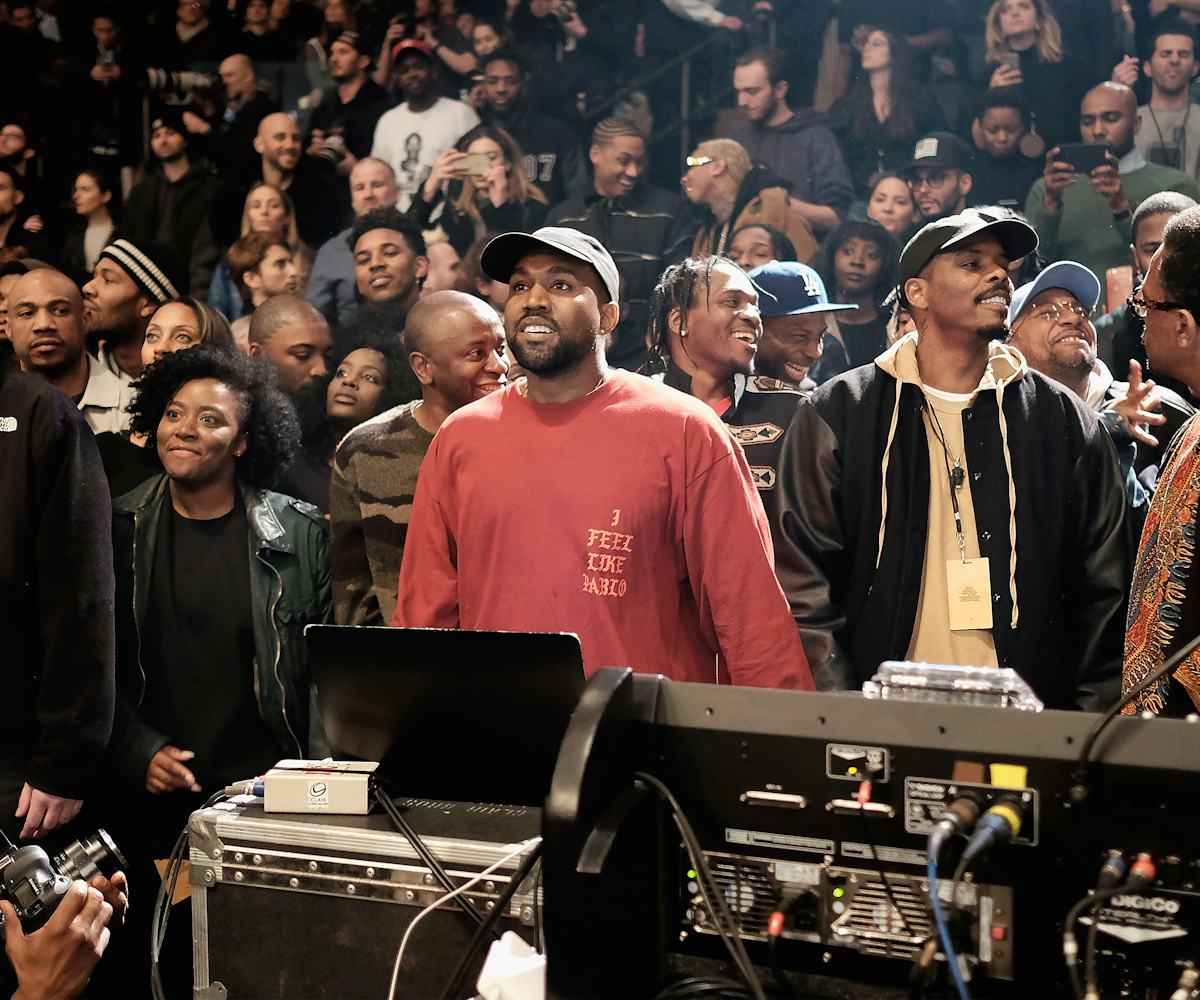 Photo by Dimitrios Kambouris / Getty images
All Hell Broke Loose At Kanye West's Secret Show Last Night
It was pandemonium in New York City's East Village Monday morning after Kanye West announced a surprise 2am show at Webster Hall. West made the announcement after his hugely anticipated Governors Ball headlining set was canceled due to severe weather. 
But, as word of the not-so-secret show spread online, fans flocked to the venue in droves, and chaos descended on Webster Hall and the surrounding area. Some estimates have the number of fans that showed up at over 4,000, while the venue itself only holds 1,500. That created a crush of humanity outside Webster Hall, as fans chanted "Pablo" and "Kanye" while anxiously waiting for the venue to open its doors. 
It never did. 
The turnout was so huge that venue officials were forced to cancel the show. West, meanwhile, showed up at about 2am and was seen pleading with police. The rapper's presence only helped ignite the already anxious crowd, and he eventually left, signaling the end of the night. "There is no late show at Webster Hall tonight. Please get home safely," the venue tweeted. 
Earlier that night, Kim Kardashian Snapchatted a video of her husband foreseeing the chaos. "Call the mayor and shut down the block about four streets and put screens up so they could have a party outside, I heard it was sold out already," West can be heard saying on the phone. 
Maybe next time. Check out scenes from last night's East Village mayhem below.