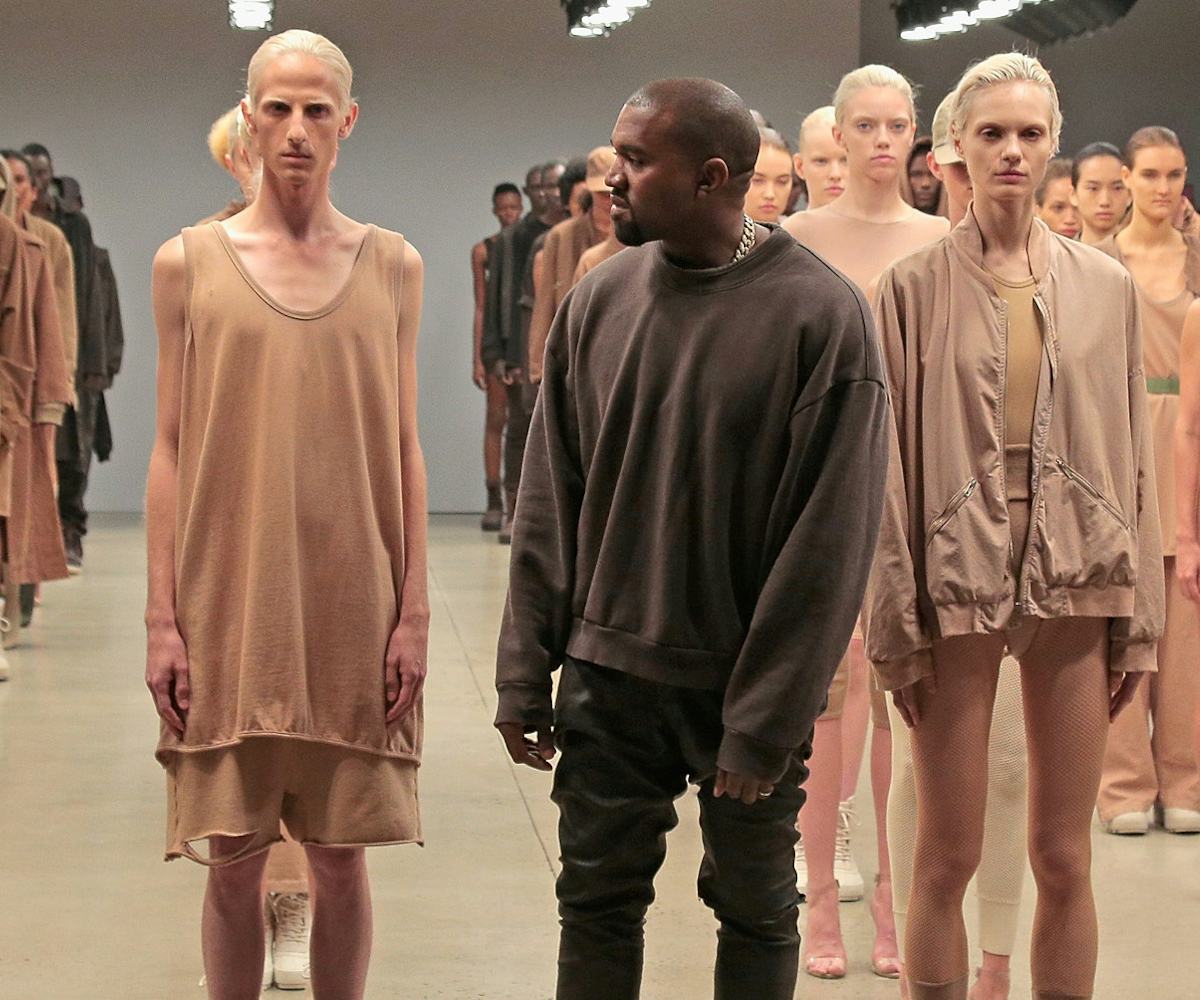 Photo by Randy Brooke/Getty Image
People Think Kanye West May Be Starting A 'Wild Wild Country' Cult
Kanye West is on one right now. In addition to rattling off rhetoric typically associated with the right-wing, West has also been busy diversifying his empire. Earlier this week, he tweeted that his brand, Yeezy, is now a "VC fund" that also consists of "food, shelter, communication, and education." Then, in an interview with Charlamagne the God, West revealed that he had bought 300 acres of land in the hills of Calabasas, California, to start his real estate development enterprise. That said, some are joking that building out his property may not be Ye's main priority and that he is actually looking to start a cult.
As The Cut points out, West already has a devoted and unquestioning following and a uniform, even if it's not all-red, in place. Following this observation, many started making the comparison between West and Bhagwan. You know, the leader of the Rajneesh cult from Netflix's hit docu-series, Wild Wild Country? 
"The sequel to Wild, Wild Country: Kanye West purchased 300 acres to build his 'first community,'" Vanity Fair's Kia Makarechi wrote, while another user tweeted, "All the Yeezy Season clothes look like cult attire. He is building his own 'city' on 300 acres. He is being an eccentric cult like figure. Dude is the new Rajneesh." Some even went so far as to joke (I hope) about wanting to live in "Kanye's Wild Wild Country," with one commenter saying, "I Wanna live in Feel the new Osho of music change the world. All blessings to you my brother." 
It even got to the point where the social media manager behind Netflix Canada's Twitter account couldn't pass up the opportunity to hint at something similar.