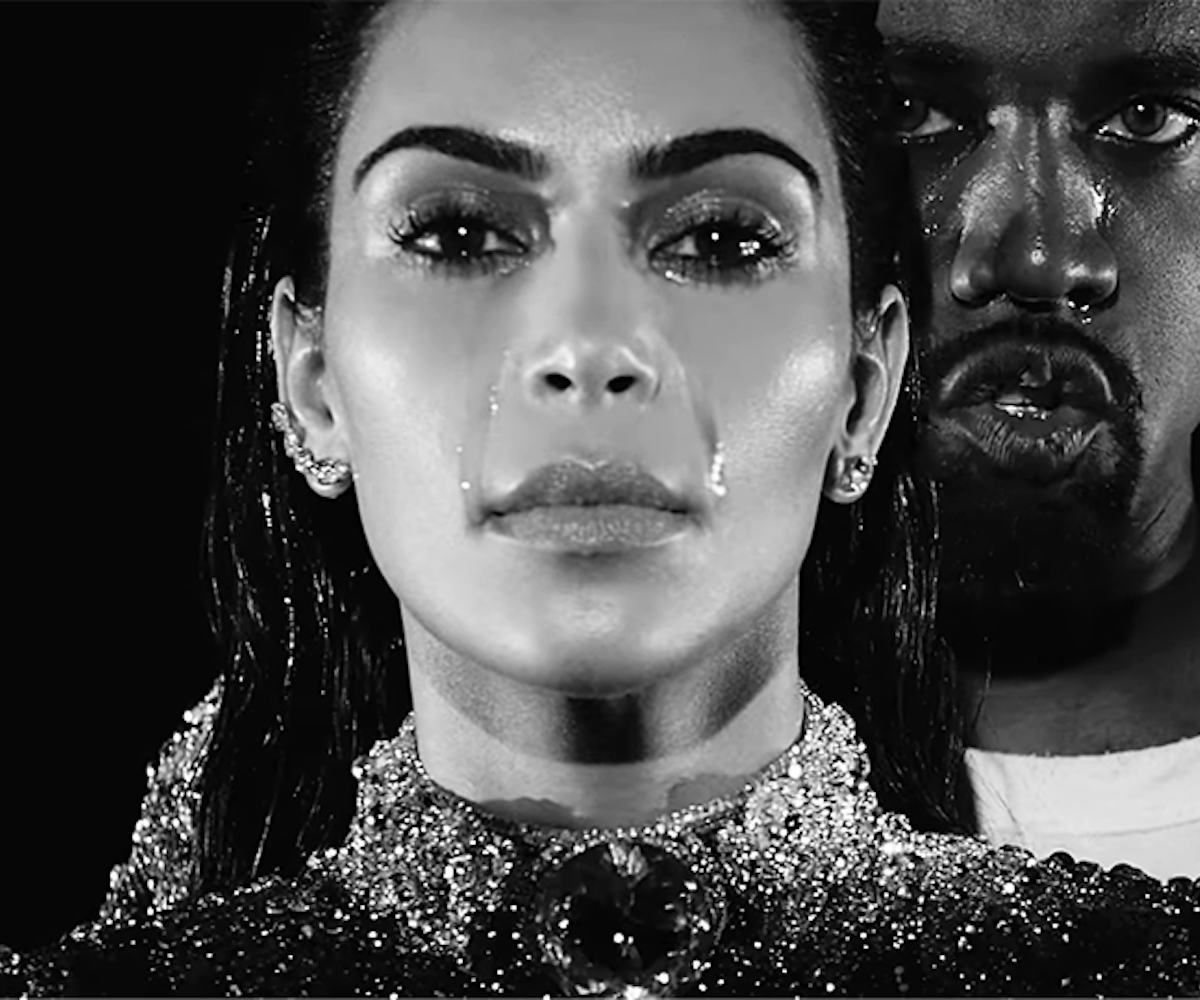 Photo courtesy of VEVO
Kanye West Unexpectedly Dropped The Music Video For "Wolves"
No matter what Kanye West releases into the world, it's always guaranteed to make headlines. Today is no different with his surprise drop of the music video for "Wolves" featuring Vic Mensa and Sia.
Opening and closing with the flashy logo for Balmain, the seven-minute long, monochromatic video is essentially a campaign ad for the brand, but it's still wildly effective. Director Steven Klein presents a woeful twist on the average runway show as Kim Kardashian-West, Olivier Rousteing, Sia, Vic Mensa, Kylie Jenner, Cindy Crawford, and more strut down the catwalk in tears. 
This almost uncomfortable level of sentiment evokes the same dark energy that drips off every note of the track itself. And contrary to what we have previously seen on Keeping Up with the Kardashians, Kim looks pretty with tears streaming down her face. (Perhaps she's been practicing?)
But seriously, if you're not soaked by the weight of your own tears by the end, you might be a heartless zombie or something. Prepare to be fully entranced by the dark clip, below.