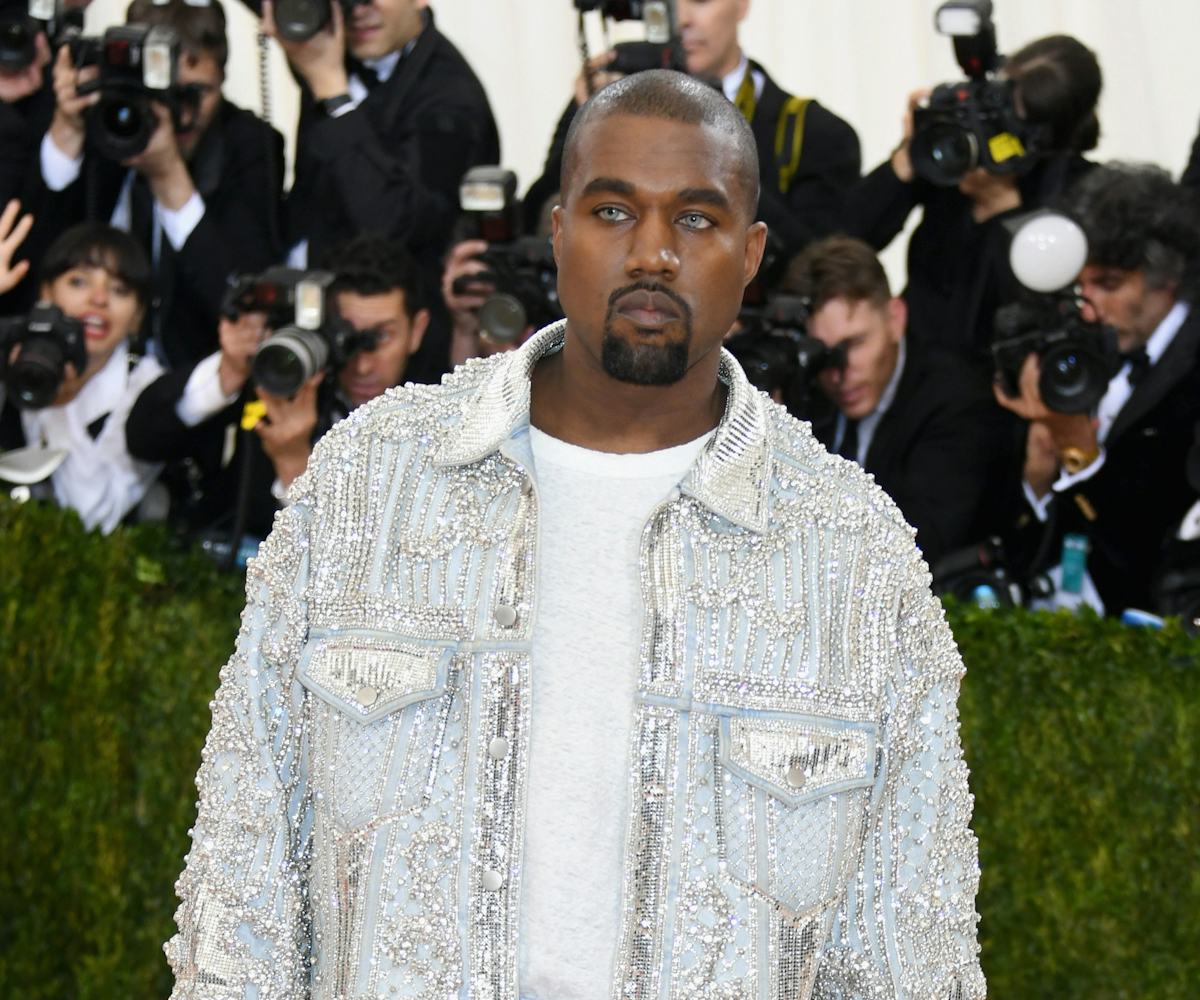 Photo by Larry Busacca / Getty Images
Kanye West's New Jewelry Line Is As Expensive As You Would Expect
Cha-ching for that bling bling
Leave it to Kanye West to surprise drop some flashy merch on a Friday. The entertainer has unveiled a special collaboration with Jacob the Jeweler's Jacob Arabo in the form of 12 pieces of jewelry that are gilded works of art.
All eyes will be on you while rocking one of his 18k yellow gold chains slung around your neck or a chunky bling ring on your finger. If you're shopping on a strict budget, then these medallions are not for you—prices for the collection start at $3,140 and reach as high as $13,360. But hey, can you put a price on looking like a million bucks? (Well, yeah...)
This whole line screams for attention but has a touch of sophistication with designs inspired by 14th-century Florentine art. Faces from Donatello portraits are engraved on some of the chain pendants, while the rings are sculpted into simpler shapes with delicate carvings. "I wanted to create something that represented timeless love," West told Vogue. 
The entire collection is available to purchase now on YeezySupply.com. Shine bright like a goddess and get a glimpse of the pieces in the gallery, below.
Yeezy, 18K Yellow Gold 25" Chain, $10,010, available at yeezysupply.com
Yeezy, 18K Yellow Gold 22" Chain, $9,690, available at yeezysupply.com
Yeezy, 18K Yellow Gold 25" Chain, $11,180, available at yeezysupply.com
Yeezy, 18K Yellow Gold 60" Chain, $13,360, available at yeezysupply.com
Yeezy, 18K Yellow Gold 25" Chain, $10,780, available at yeezysupply.com
Yeezy, 18K Yellow Gold 25" Chain, $11,960, available at yeezysupply.com
Yeezy, 18K Yellow Gold 22" Chain, $4,810, available at yeezysupply.com
Yeezy, 18K Yellow Gold 22" Chain, $4,810, available at yeezysupply.com
Yeezy, 18K Yellow Gold Bracelet, $9,610, available at yeezysupply.com
Yeezy, 18K Yellow Gold Ring, $3,140, available at yeezysupply.com
Yeezy, 18K Yellow Gold Ring, $4,060, available at yeezysupply.com
Yeezy, 18k Gold Ring, $1,530, available at yeezysupply.com