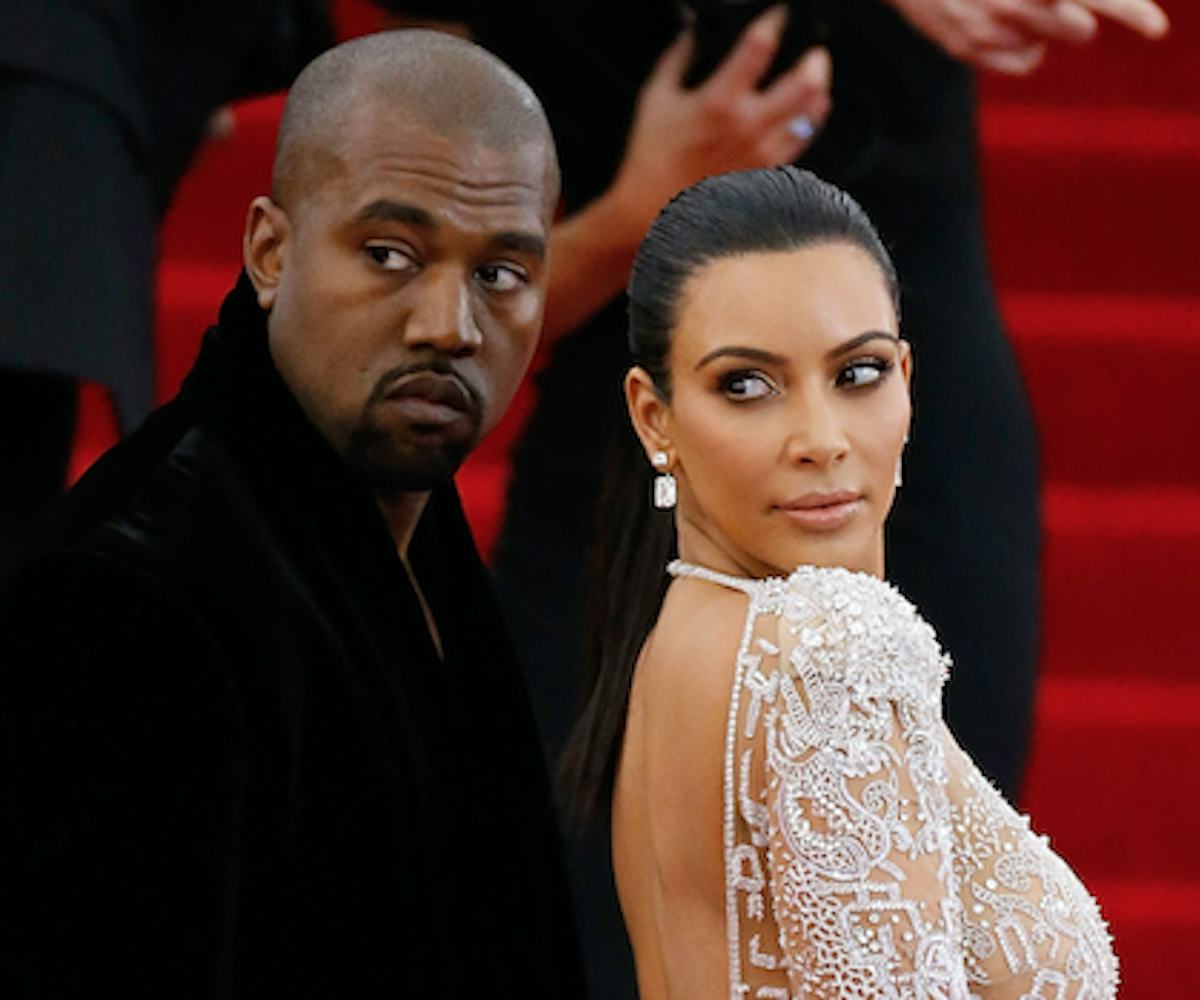 photo by John Lamparski / getty images
Kim Kardashian Called Out A Fake News Report About An Empty Yeezy Show
Don't mess with the Wests
Kim Kardashian West is not here for fake news reports about Kanye West. The social media mogul took to Twitter to set the record straight about a false rumor spread by a non-Yeezy affiliated Twitter account.
The report originally stemmed from a now-deleted tweet from a popular Yeezy update account, Yeezy Mafia. It noted that the rapper-designer had stockists show up to an empty showroom and didn't present any apparel or accessories for his label's seventh collection because he "couldn't do what he wanted to achieve" with the line. A separate tweet from the account also said that the Season 7 drop, despite being promoted online by Kardashian, would only feature shoes. 
Screenshot via Twitter.com/YEEZYMAFIA
Screenshot via Twitter.com/YEEZYMAFIA
But Kardashian wasn't here for the rumors, and quickly shut them down in a series of tweets. "How can a verified account represent Yeezy with false information," she wrote. "You do NOT work for Yeezy and NOT affiliated. How are you gonna believe an account that posts fake color ways."
She also added that the showroom's lack of apparel and accessories was intentional and that her looks from her Instagram page would be available online soon.
In addition to all of this mess, she's looking into verifying a different and accurate Yeezy-affiliated Twitter account, TeamKanyeDaily.