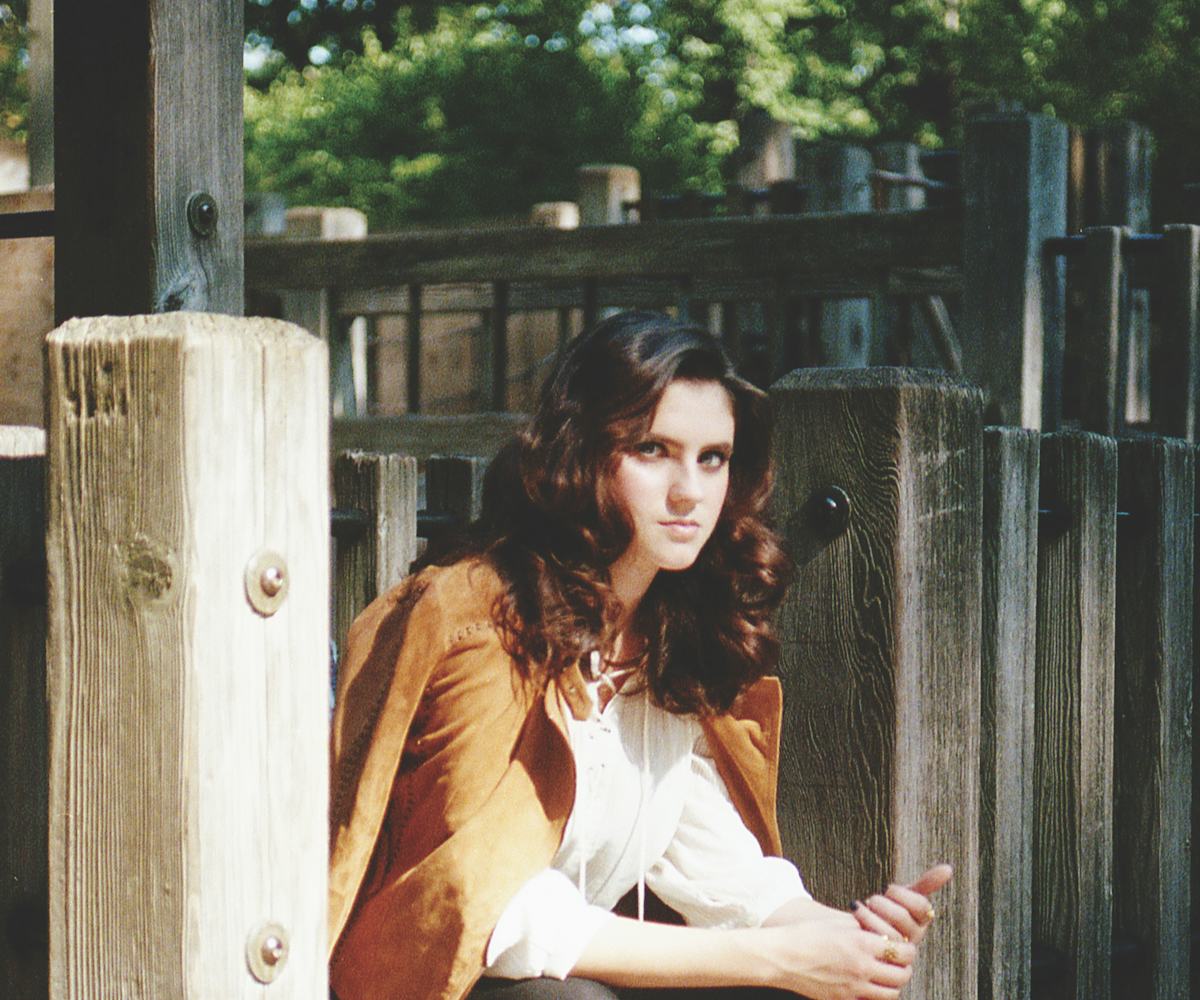 Photographed by Carla Tramullas. Styled by Wendy Mcnett
Indie Darling Kara Hayward Is All Grown Up… Sort Of
You remember her from Wes Anderson's 'Moonrise Kingdom'
The following feature appears in the November 2016 issue of NYLON.
It's a Wednesday afternoon, but instead of being in class at her Andover, Massachusetts high school where she's a senior, Kara Hayward is sitting on a bench in New York's Central Park, having taken two days off for a quick jaunt to the city. And even though her mother is sitting within earshot, Hayward is more independent than your average 17-year-old. In fact, according to the state of California, she's already an adult. "I took a test," she says, referring to the California High School Proficiency Examination, which many child actors take. "I'm technically legally 18, even though I have another two months before I actually am." Hayward took the test so that she wouldn't need on-set tutors or have to work shortened days for the lineup of indie directors that have made her an in-demand ingénue before she can vote.
Hayward got her start thanks to Wes Anderson, who cast her in Moonrise Kingdom as the precocious and bookish Suzy, who creates a town emergency when she runs away with her pint-size paramour. Hayward heard about the open auditions being held for the role in Boston, near her hometown, and thought it would be a fun way to spend an otherwise boring Saturday afternoon. "I thought they were kidding when they said I got the role," recalls Hayward, who went into the audition with no preparation and no acting experience.
But this fly-by-night actress's life quickly changed. "For my first experience, [Anderson] was there and he was very protective as a director and it made me realize this was what I wanted to do with my life," she says. "When I was on set it went from being, 'This is pretty cool,' to, 'There are people who get paid to do this all the time for a job?!' As soon as I realized that it was a possibility, that's when I was like, 'This is how it's going to be.'"
Hayward is getting ready for her biggest year yet. She has a small role in Kenneth Lonergan's Sundance smash Manchester by the Sea, and a part in Jim Jarmusch's soulful drama Paterson, opposite Adam Driver. What is it about her that these indie icons find irresistible? "I have no idea!" she says. "It's their vision and I'm just glad I somehow fit into it."
While Hayward is very self-possessed and well-spoken, she doesn't give off any Glee-like drama-club thirst. Like any other 17-year-old, she can't stop fiddling with her phone and will whip it out to show you her black, sparkly prom dress as soon as the topic of the school dance comes up. She interrupts the conversation to stare at "literally the cutest dog in the universe." She talks about high school, hanging out in the park with her friends, and applying to colleges after she graduates. But not every teenager could get Wes Anderson to write her a letter of recommendation wherever she decides to apply. She thinks that her film work might even give her a leg up at competitive universities. "I have a lot of experience now that a lot of other teenagers aren't going to be able to put on their applications," she says.
That said, Hayward admits she still has a lot to learn. The test she took in California was basically a standardized one for reading, writing, and math, not actual life skills. "If it had been, like, how to balance a checkbook or do other things, I totally would have failed," she says.
Jacket, top, and boots by Joie, Jeans by Calvin Klein Jeans, ring on right pointer finger and left ring finger by Ayaka Nishi, ring on left pointer finger by Mina Ro Mina.
Hair: Wade Lee. Makeup: Andriani Vasiliou at Kramer+Kramer for YSL Touche Eclat.