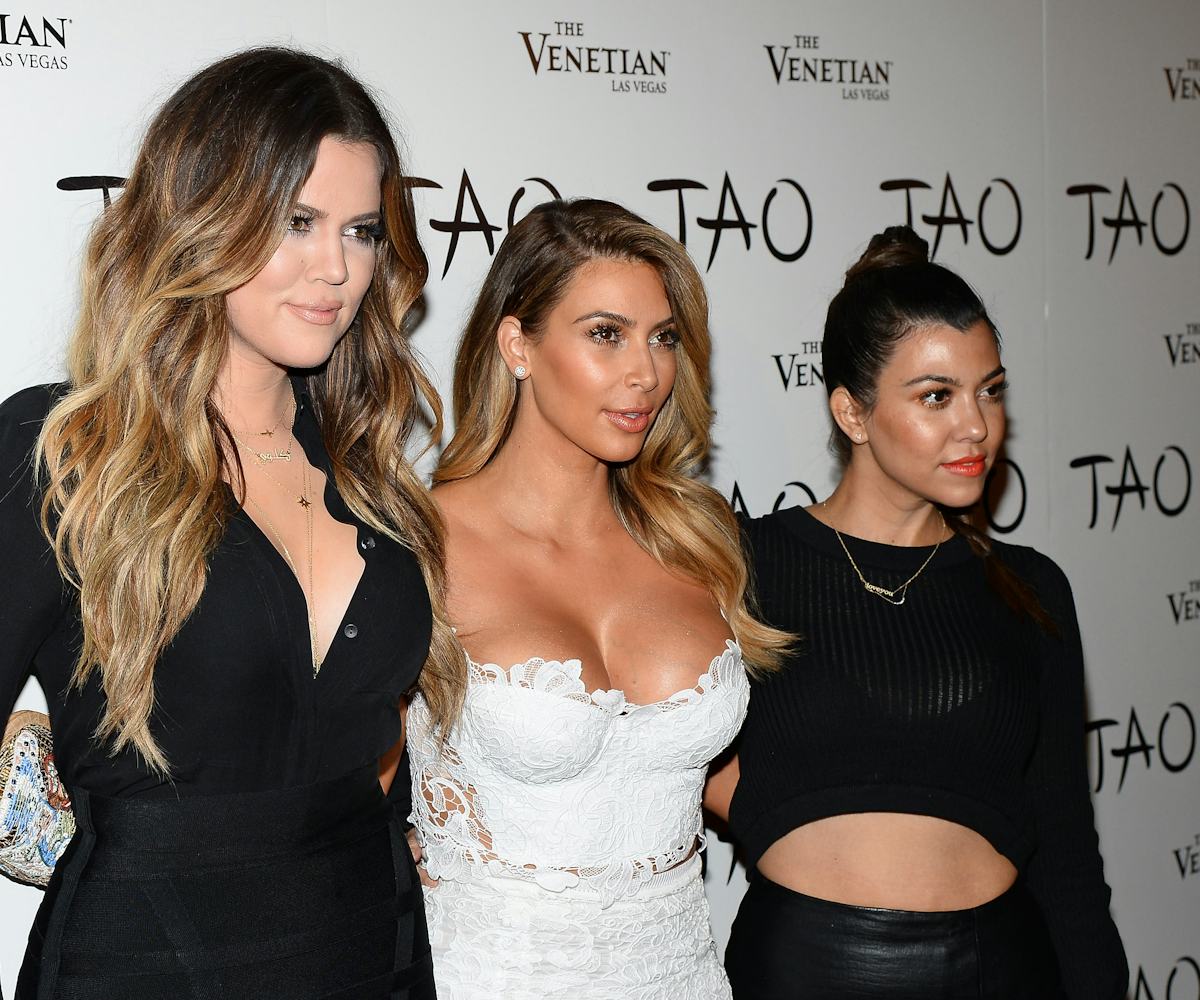 Photo by Ethan Miller/Getty Images
The Kardashians' Lack Of Tweeting Has Legal Repercussions
While the Kardashian sisters have been keeping up with just about everything lately, there's one tiny exception—their makeup line. Remember that? According to TMZ, Kim, Kourtney, and Khloé are being sued by Hillair Capital Management for not following through with their agreement to promote the Kardashian Beauty makeup line on social media
The company allegedly spent $10 million in order to maintain the brand once their original partner Boldface began failing. Hillair Capital Management wants their investment back because they believe that the Kardashians failed to uphold their part of the agreement. Had they promoted the brand on their social media platforms, the company claims that they would have earned an estimated $180 million. 
The whole situation is ironic given the fact that the sisters typically tweet about every product sealed with an endorsement deal. Oddly enough, Jezebel reports that several Kardashian-endorsed companies are currently facing lawsuits.
Who knew that a lack of tweeting could cost so much? Seems like quite the price to pay for not doing something that they do on a daily basis anyway. Time to call Kanye West for tweeting reinforcements?