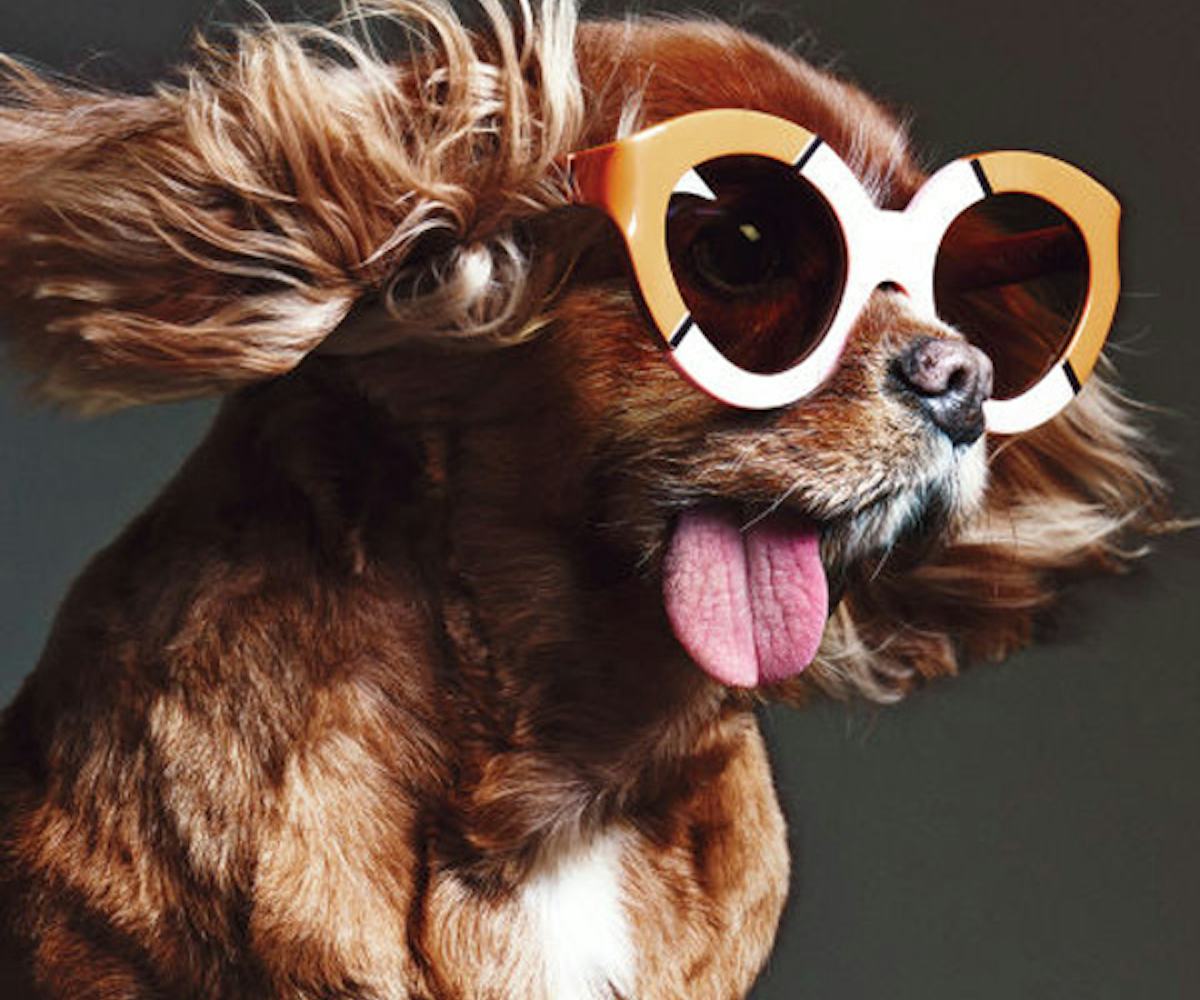 photo by TOM SCHIRMACHER for karen walker
meet the puppy in karen walker's new campaign
fashion with a side of toast.
Before you continue reading this, stop what you're doing and go follow @toastmeetsworld on Instagram.
Toast is the Internet's favorite Cavalier King Charles Spaniel for so many reasons. She's toothless (yet hygenic), a Madonna fan, a francophone, and more. But as the new face of Karen Walker's SS15 campaign, we can now add fashion star to that list. Toast was photographed by Tom Schirmacher in the eyewear brand's five newest shades for summer, and truly brings these accessories to life in a way no other pup could.
"We were after a model for this campaign who could fit with our caramel-y color palette and also someone whose hair would work with our three wind machines hitting her from every angle to create a slightly '70s vibe," Walker said, as reported by Style.com. "Toast ticked every one of those boxes."
It's always a treat seeing fashion brands getting creative, and what better way to do so than tapping one of Instagram's most familiar faces? Bravo, Toast—tickin' boxes and takin' names. 
(via Style.com)