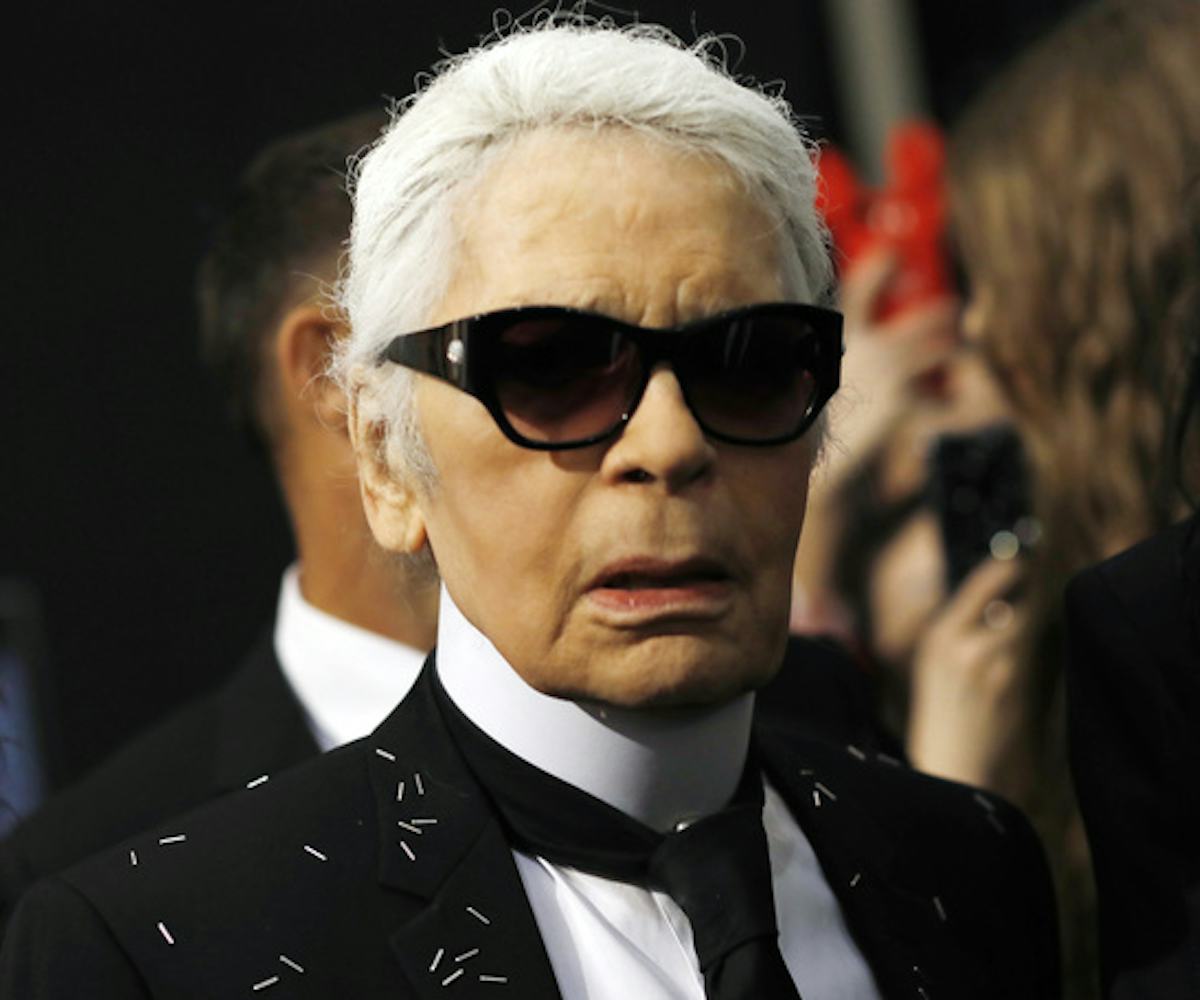 Photo by Tristan Fewings/ Getty Images.
Karl Lagerfeld Is Teaming Up With Vans
Karl goes to the skate park
We didn't peg Karl Lagerfeld to be a sk8ter boi, but then again, what do we really know about the somewhat mysterious designer? (Aside from the fact that he likes his cat, Choupette, and considers Kristen Stewart his muse.)
According to WWD, the designer and the hypebeast brand are teaming up for a collaboration chock-full of remixed checkered gear. The line will include six reimagined Vans sneakers, including its Sk8-Hi laceless platforms and Old Skool laceless styles. According to the publication, the original Vans pattern will be "revisited using a cameo motif depicting Lagerfeld's iconic profile, with boucle fabric and a quilted letter K among other leitmotifs." T-shirts depicting the designer wearing a checkerboard tie, bomber, and quilted backpack will also round out the collection. Prices will be in the $40 to $300 range.
Vans reinterpreted by Lagerfeld is a high-low collab we didn't see coming, but we're also living in a world where Louis Vuitton x Supreme happened—even if most of the public didn't, actually, gain access to it.
Everything will be available worldwide at Karl Lagerfeld boutiques, select Vans retailers, and on both brands' e-commerce sites starting September 7. For the youths of the world, your back to school wardrobe just got a major upgrade. In fact, we wouldn't be surprised if lines are already forming...