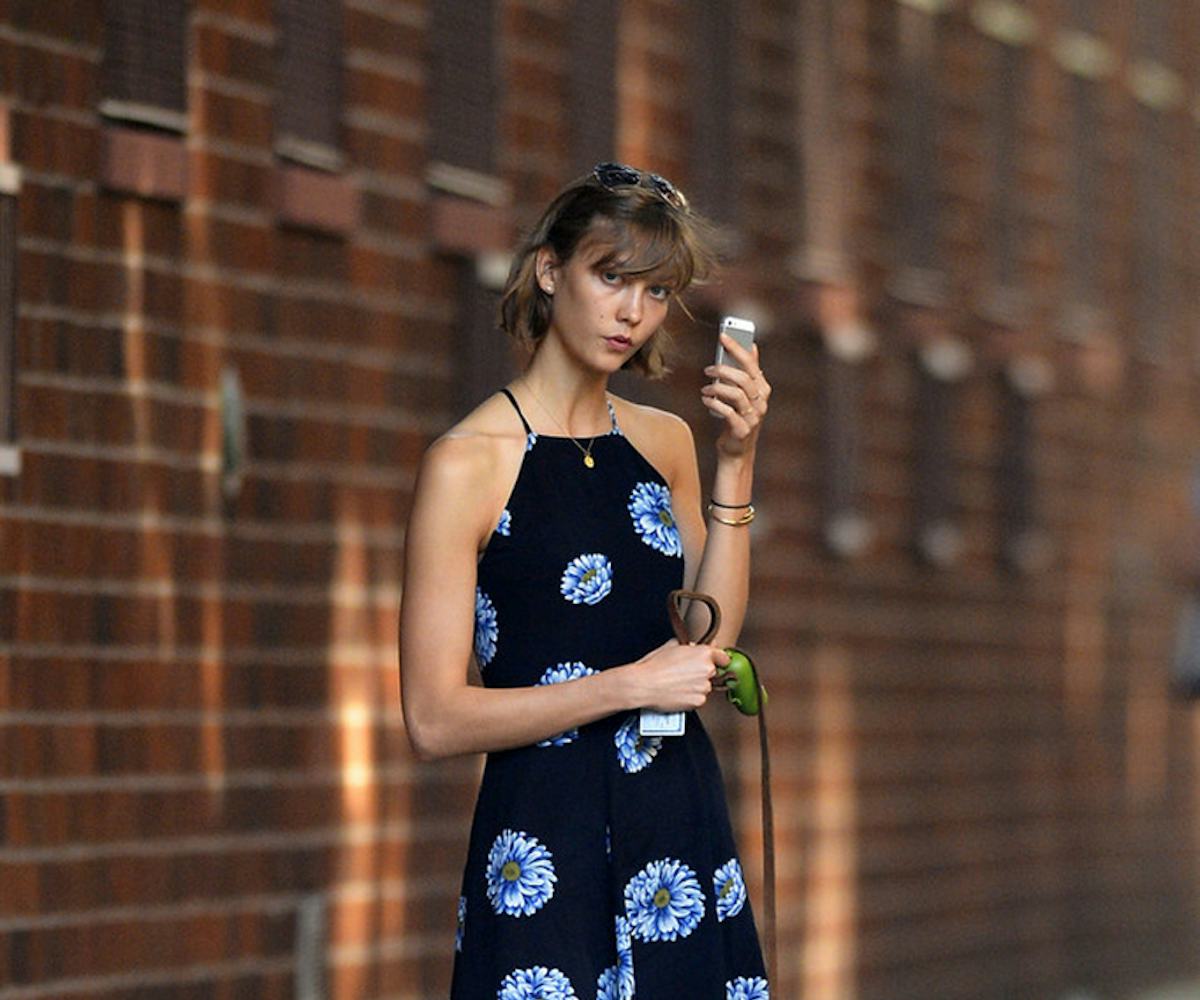 best dressed: karlie kloss
a floral romper is summer best look.
Yes, we realize that this is a photo of Karlie Kloss looking gorgeous (this time, with a puppy!). Yes, we know that she's a supermodel, so looking great at all hours sort of comes with the territory. But still, this isn't your average pretty-person-looking-pretty type of snap.
Need we remind you that it was about a bajillion degrees outside over the weekend?! If you ask us, much of her outfit's easy, breezy, cool factor is thanks to the secret powers of her Reformation sundress. It might be short and backless (proof here), but even though she's baring a lot of skin, this dress is about the furthest thing from skanky.
We'll chalk it up to the cut of the high neckline, her girly ballet flats, or just the fact that Karlie will look classy in anything–but whatever the reason, this outfit is enough to convince us to whip out a '90s-inspired number just like it the next time the temps rise. Unfortunately, Yorkie not included.
MUST: Old Navy Poplin Racerback Dress- $24
TRUST: Gap Black Leather Flats- $40