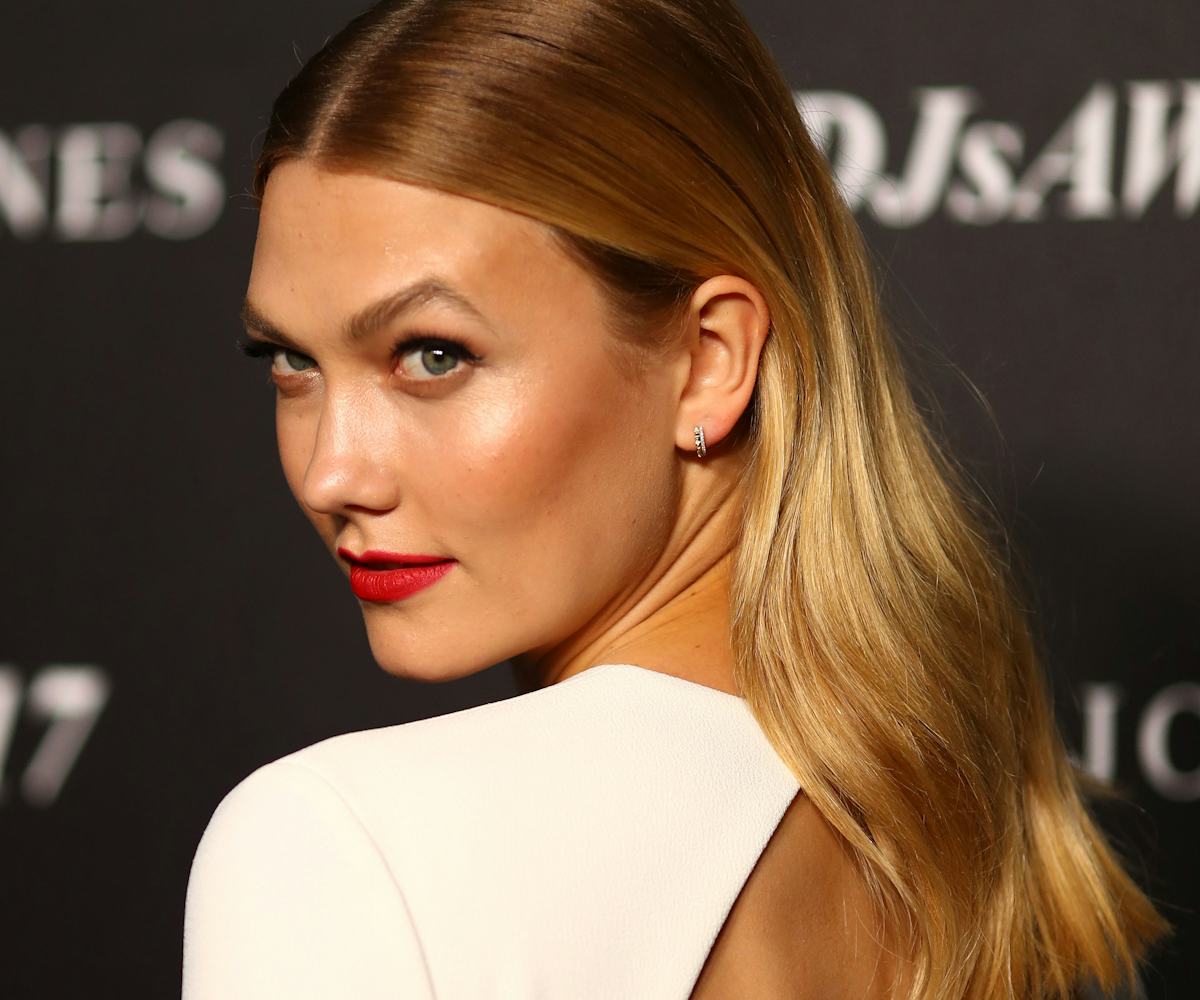 Photo by Ryan Pierse/Getty Images
Karlie Kloss Responds To The Geisha Photos Backlash
It didn't take long for waves of outrage to hit the web over Karlie Kloss' latest photo shoot for Vogue. Despite the fact that this was a feature for the magazine's new "Diversity Issue," the photos show the 24-year-old model embodying a geisha, face caked in powdered makeup and engaging with symbols of Japanese culture, like posing with a sumo wrestler. This editorial clearly embodied whitewashing, the phenomenon wherein people of color are removed from their own narratives and replaced by white people. (See also: Scarlett Johansson in Ghost in the Shell, Tilda Swinton in Dr. Strange, and Matt Damon in The Great Wall.)
Today, Kloss responded to the outcry in a brief statement that she posted on Twitter. Similar to her bestie Taylor Swift, the model took a screenshot of her apology from the Notes app. She wrote:
These images appropriate a culture that is not my own and I am truly sorry for participating in a shoot that was not culturally sensitive. My goal is, and always will be, to empower and inspire women. I will ensure my future shoots and projects reflect that mission.
While the apologetic sentiment is appreciated, it is worth noting that Kloss has found herself in a similar situation before, when she wore a Native American-inspired headdress during Victoria's Secret runway show. Of course, Kloss is the most public face of this latest whitewashing fiasco, but she should not shoulder all the blame herself. There is no doubt that the editorial was worked on and approved by multiple people at Vogue and, clearly, none of them felt strongly enough about it to prevent it from happening. What this speaks to is a much larger problem in our culture, one which is tied up with an ongoing emphasis on white supremacy and the erasure of people of color from their own narrative. That's why it's important to continue calling out these types of things whenever and wherever they happen. It's only a small step toward ending the system racism and ethnocentrism in our society, but hopefully, all those steps will add up to a better future.