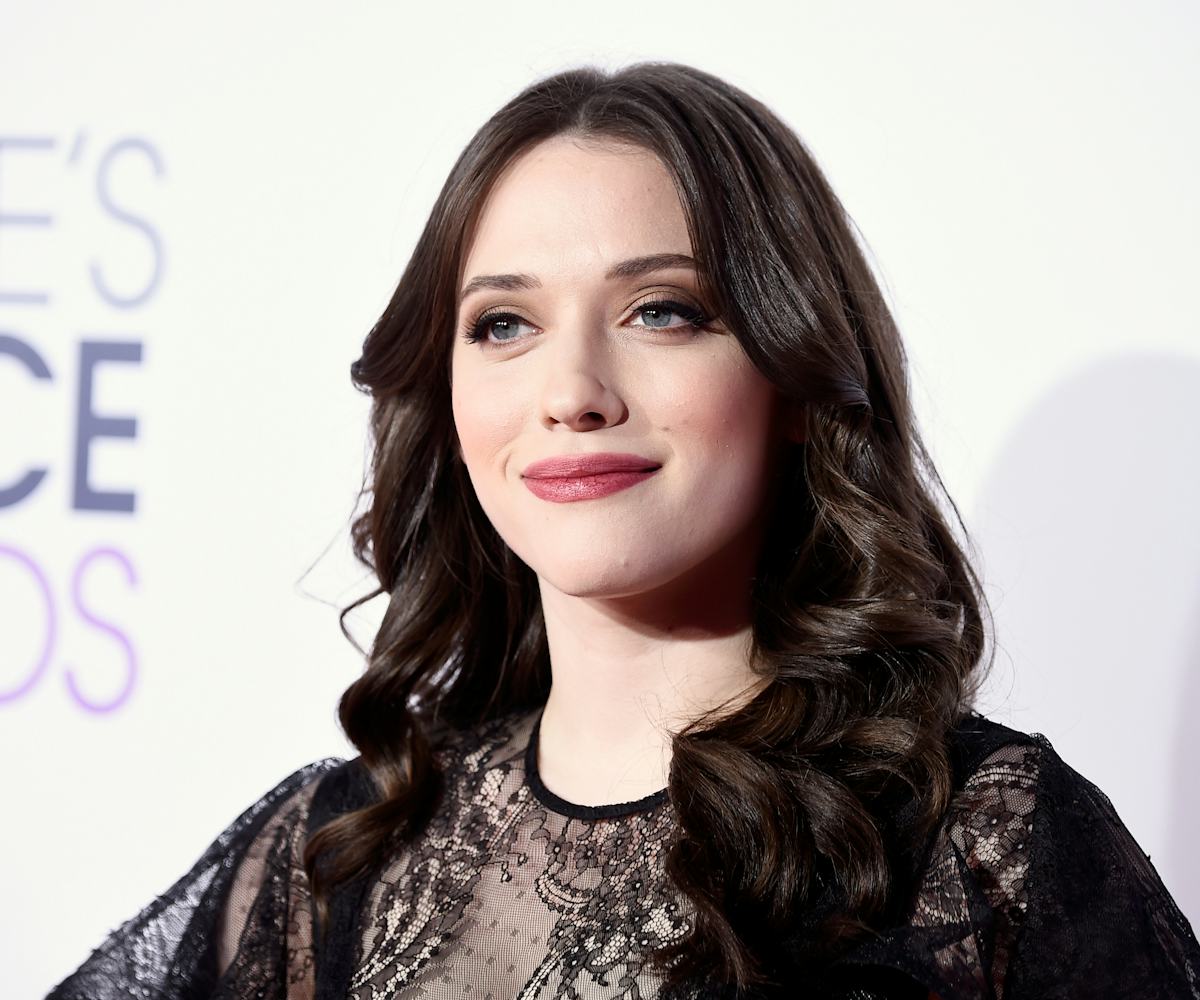 Photo by Frazer Harrison / Getty Images
kat dennings tried to dye her hair with coffee
received unexpected results.
We may have tried to dye our hair through unconventional means when we were younger (we grabbed the Kool Aid long before we ever reached for Manic Panic), but we never thought to try Kat Dennings' latest DIY attempt. As the 2 Broke Girls star recounted to Jimmy Fallon Monday night, coffee is not the best homemade hair dye—no matter what Pinterest says. 
The 26-year-old actress shared a photo on Instagram of her concoction three weeks ago, showing a mix of conditioner and six instant coffee packets that looked deceptively like chocolate pudding. And while the DIY dye may have made Dennings' lush brunette hair smell like Italian roast, it did nothing to change the mocha hue of her tresses. 
But if you're about to try the at-home treatment yourself (whether you'd like to attempt a dye of your own or you just want to smell like coffee), be forewarned: Dennings told Fallon that the DIY did have one regretable side effect. "I felt like I was going to die," she said. The caffeine had seeped through her pores to result in the most unexpected and overpowering energy jolt ever.
We live. We learn. And we'll stick to drinking our coffee.
(via People)