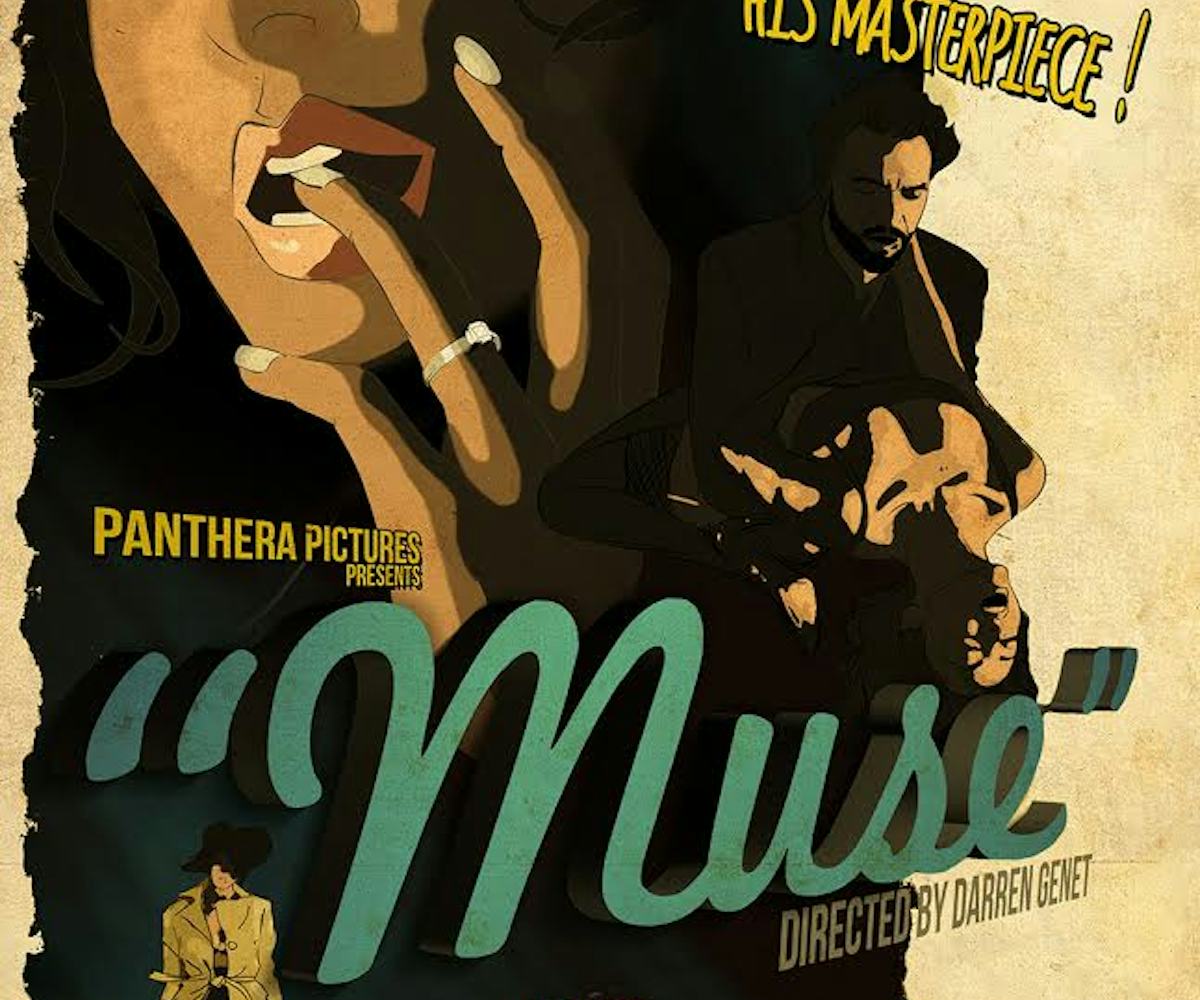 artwork by roi hernandez
watch kat graham's sultry new short film
Kat Graham stars in a new short titled Muse, and you'll be playing it over and over again. The sultry black-and-white piece is reminiscent of French film noir, and it has all the right elements of a captivating story—sex, intrigue, deception, and a gunshot.
The Vampire Diaries star has ventured into a new territory with this project, which differs significantly from her other work. In Muse, Graham stars as an unnamed woman who begins a passionate affair with a man, but things take a darker turn. The short is made up of three different parts, and it has no dialogue. Instead, it is comprised entirely of silent acting and compelling music, which Graham co-wrote and sang herself. The music style is vastly different from that of her more pop-influenced repertoire, exposing a deeper, more mature side of the actress and singer that many of her fans have not yet seen.
On the inspiration behind this piece, Graham shared, "I was inspired to create a capsule collection that encompasses film, music, literature, and art, centered on an artist's muse, what that abstract concept meant to me and how I could turn what inspires me into something the world could understand was profoundly compelling. I had yet to see a capsule collection presented this way, so I teamed up with my friends to create it. I've always been a fan of French films and filmmakers. Stylistically, I knew I wanted to incorporate the attitude of film noir into the project. I am most often known as an actor and as a music artist. I did not want to abandon these aspects of my art, so I made Muse."
It's certainly a newer and bolder side of Graham that we hope to see more of.