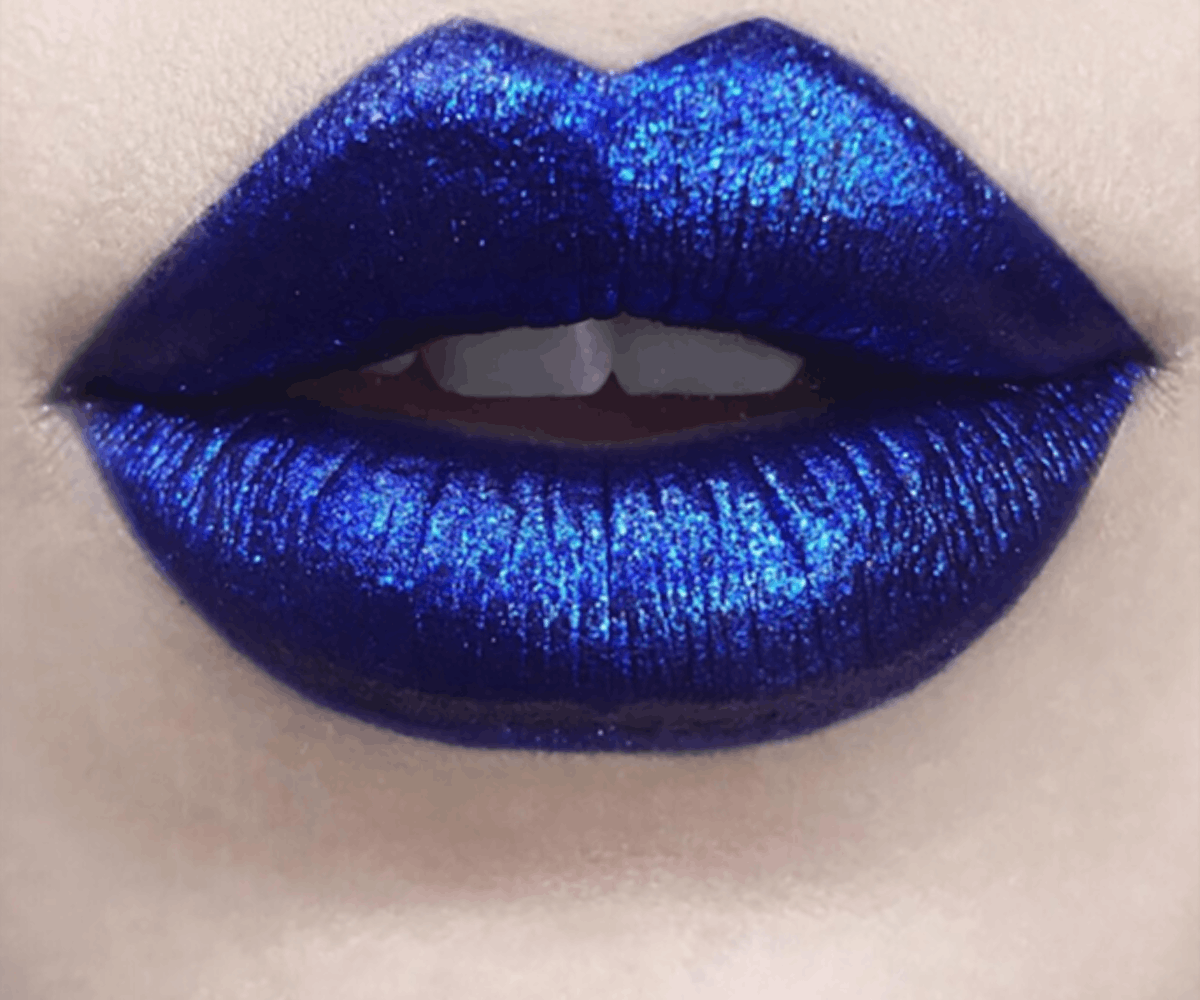 Photo via @katvondbeauty Instagram
Kat Von D Is Launching Liquid Glitter Lipsticks
Glimmering, shimmering, long-lasting magic
Kat Von D just tamed glitter.
In an effort to expand her line of cult-favorite Everlasting Liquid Lipsticks, Von D is about to drop nine glorious, glittery new shades. The new Everlasting Glimmer Veil not only delivers pigment-packed, shimmering color, but the formula is matte and long-lasting. And by long-lasting, we mean a whopping 24-hour wear, so you can expect the sparkle to really stay put.
The formula is described as "glimmer-not-gritty," which is exactly what we're looking for when it comes to sparkly lip color—especially one that's going to stay on all day. The new shades include Reverb, a cobalt blue (see above); Wizard, a charcoal smoke; Thunderstruck, a glimmering gold; Dazzle, a vibrant red; Satellite, a teal; Razzle and Shockful, two fluorescent pinks; Rocker, a bright orange; and Tevelator, a purple.
Last week, Von D gave us a taste of what's to come by hosting a 24-hour pre-launch sale of Reverb on KatVonDBeauty.com. The full Everlasting Glimmer Veil collection is launching exclusively on the Sephora mobile app tomorrow for 24 hours only. After that? You'll have to wait until the 22nd to shop the collection online at Sephora.com and KatVonDBeauty.com, with the lipsticks expected to hit stores on September 8.