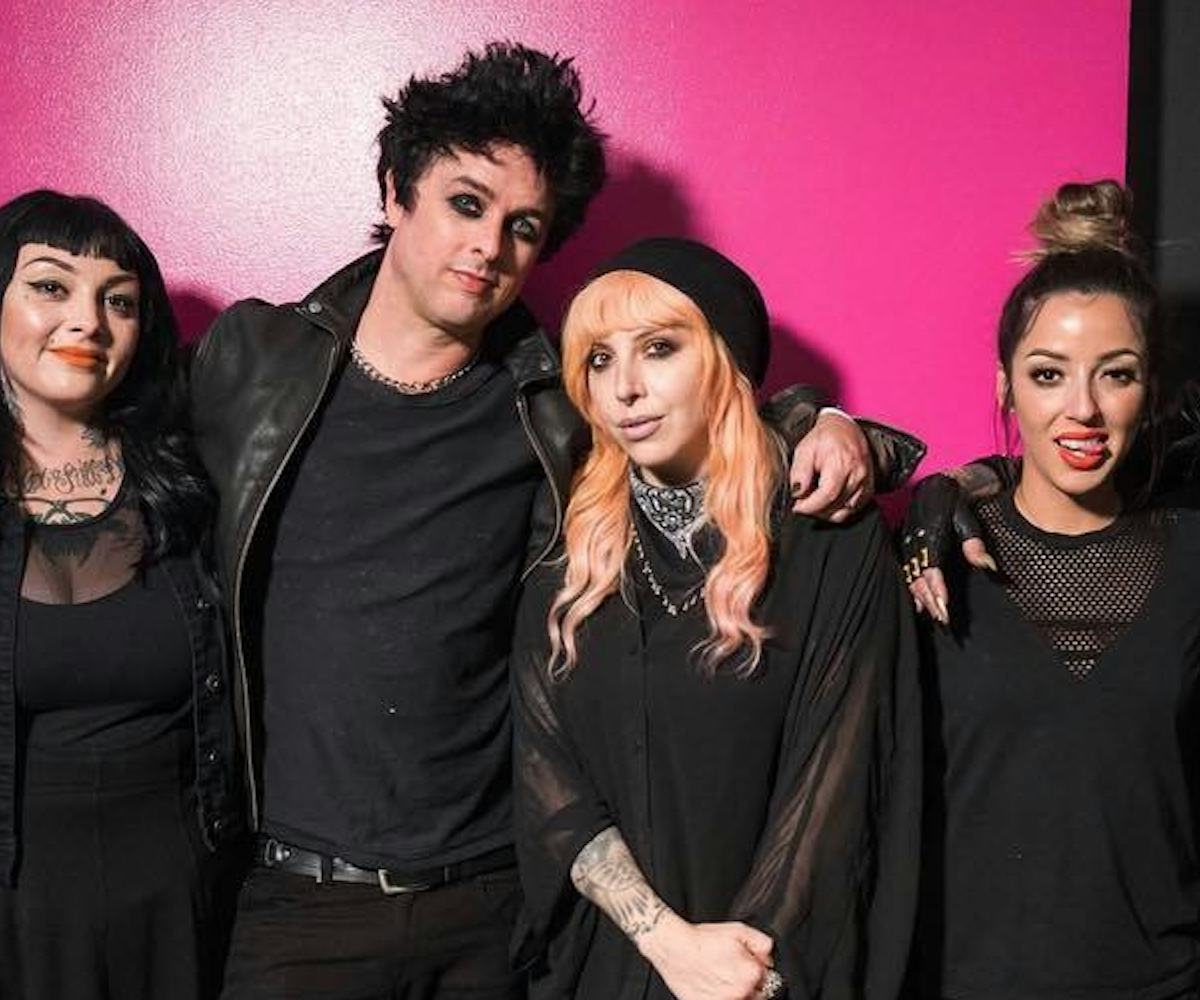 Photo via instagram.com/juscallmetara
Kat Von D And Green Day Are Teaming Up To Make One Perfect Product
Basket cases everywhere, rejoice!
In today's totally unexpected, yet amazing, news, beauty mogul Kat Von D just teased a new beauty collab with Green Day's Billie Joe Armstrong. The product in question? None other than eyeliner—because what else could it be?
Dubbed "Basket Case" after the band's '90s hit, the new eyeliner, from what we can tell at least, will likely be a black liquid formula. Armstrong has been rocking guyliner on stage for as long as we can remember, and now he's given us an excuse to relive our teenage rock, heavily-lined eyes phase again. 
Kat Von D's liquid eyeliner game is already incredibly strong—her Tattoo Liner is said to be the best in the business—and "Basket Case" will undoubtedly follow in her already trodden steps. That's where the similarities stop, though. Where Tattoo Liner was perfect for sharp, fine lines, this new liner will be all about "anti-precision smudge," meaning perfect for a more lived-in look. Sounds like it'll be the perfect addition to the line's badass, give-em-hell aesthetic.
So far, there's no news of pricing or release date for this iconic collab—we'll spare you a "Wake Me Up When September Ends" pun, but we'll definitely keep you updated. Even if you haven't worn liner in years, your nostalgia just might get the best of you in this case. 
See the product, below.