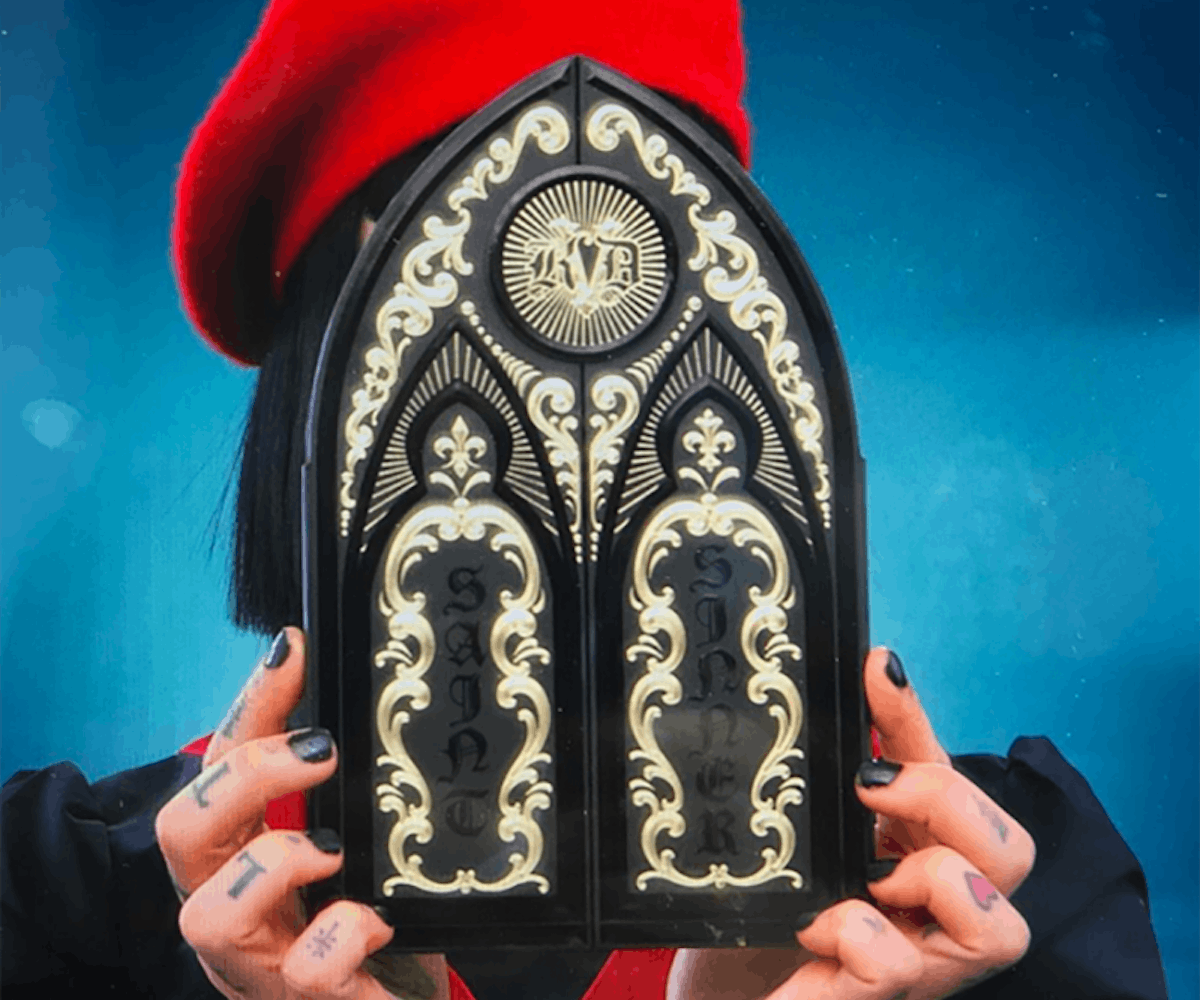 Photo via @thekatvond Instagram
Kat Von D's New Launch Will Bring Out The Saint And Sinner In All Of Us
The gothic cathedral-inspired palette is coming soon
Back in November, Kat Von D first dropped the news that something major was coming, and it wasn't a new shade of Everlasting Liquid Lipstick. The Saint + Sinner eyeshadow palette was in the works, and the teaser Von D bestowed upon us gave us a sneak peek of her notebook during the shade-naming process. According to her post, this new palette-to-be (her most exciting yet, in our opinion) was inspired by a stained glass window she once saw in a cathedral. From that, we concluded that it would be equal parts gothy and colorful—quite possibly the perfect combination.
Yesterday, we finally received the much-awaited first look of the product when Steffanie Strazzere, from the Kat Von D Artistry Collective, took over the brand's Instagram stories (which have since disappeared) and showed us the inside and outside of our soon-to-be favorite palette of all time. This isn't just your typical eyeshadow palette; it's meticulously detailed cover mimics cathedral doors, gold filigree details and all, and is a work of art in itself.
We don't know what we're more excited for—the assortment of pigment-packed, vegan, and cruelty-free hues, or the gothic-inspired casing that we plan to keep on display at all times.
No launch date has been confirmed just yet, though according to her Instagram post, it should be dropping around the holiday season. We'll be keeping our eyes peeled for an official launch date. To keep us satiated until then? Von D will be bringing back her original (and equally gorgeously encased) Saint and Sinner perfumes next month.