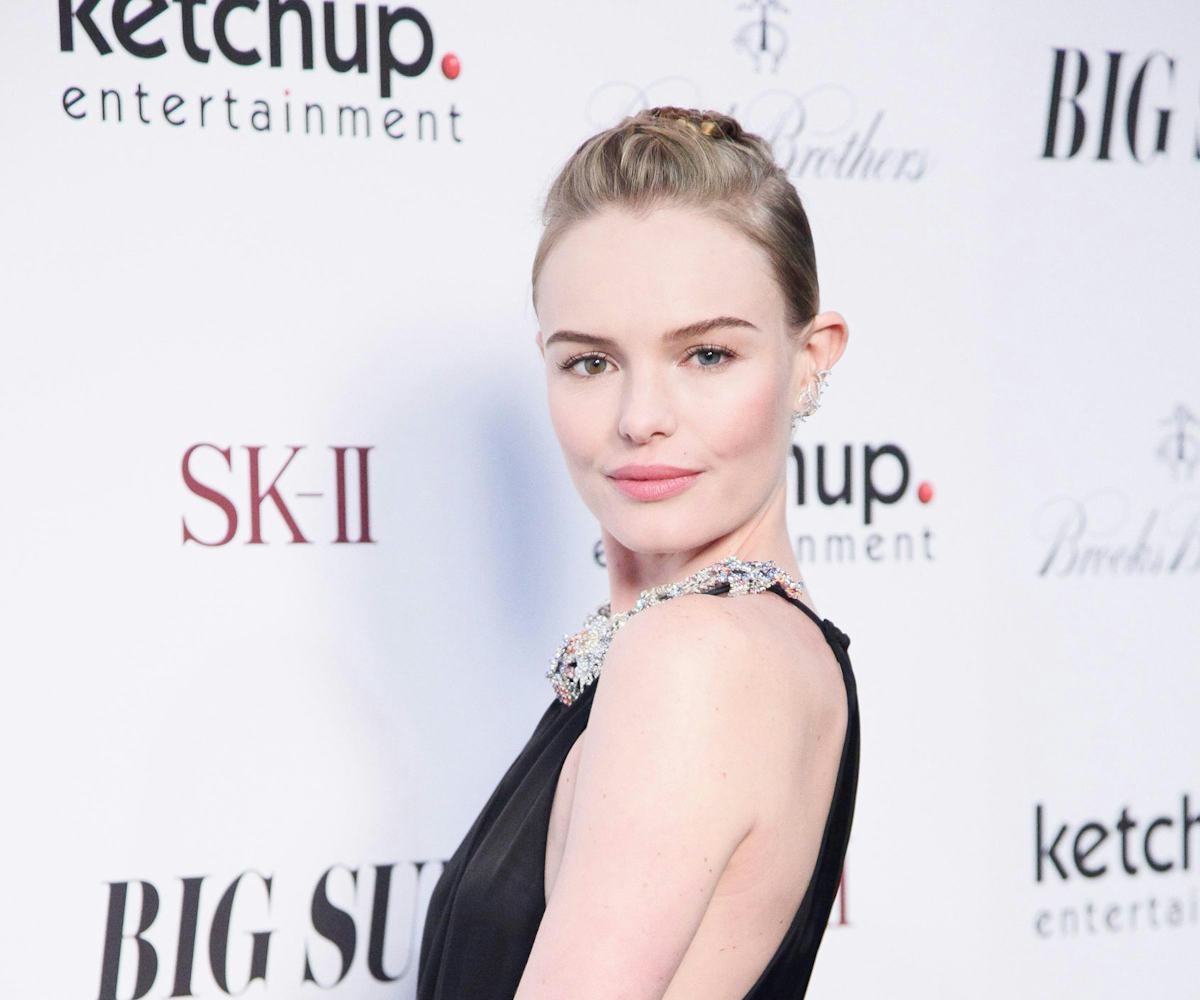 beauty queen: kate bosworth
you don't have to be the new sk-ii ambassador to get super glow-y skin.
At Monday night's New York premiere of Big Sur, Michael Polish's adaptation of the Jack Kerouac novel, Kate Bosworth looked positively glowing. That's all just Photoshop and fancy camera lights, right? Wrong--SK-II was nice enough to invite me to the premiere (the actress is their new brand ambassador), and so I got to see her IRL...and I'd argue that her skin looks even more amazing in person than it does on camera.
Now I'll agree that good genes play a part in that (Bosworth's parents came in from Boston for the premiere and were sitting behind me--cute!), but it's also about getting your beauty routine down. We know what she uses for that--SK-II's Facial Treatment Mask, Facial Treatment Essence, LXP Ultimate Revival Serum, and LXP Ultimate Revival Cream--but what do you put on top to enhance a super healthy glow? We got the actress' makeup artist from the evening, Daniel Martin, to share his step-by-step approach. "As her strict regimen of SK-II lent to her luminous radiant skin, I kept the brows strong, cheek sculpted and lip stained. Because her hair was such a focus of her look, we kept her makeup very ethereal yet polished," he explains.
Here's how you can too--and go ahead, wear this beauty look to the movies when you see Big Sur, which comes out in theaters Friday, November 1.
SMOOTH IT: SK-II Facial Treatment Cream Foundation - $95
Don't have naturally glow-y skin? This foundation makes it look like you do.
BLUSH IT: Dolce & Gabbana The Blush in Caramel - $45
This shade is just dark enough to give you sculpted cheekbones.
SUBTLE SMOKE IT: Dolce & Gabbana Eyeshadow Quad in Femme Fatale - $59
With radiant skin, you don't want to weigh things down too much with a heavy eye. This subtle liner is a perfect alternative.