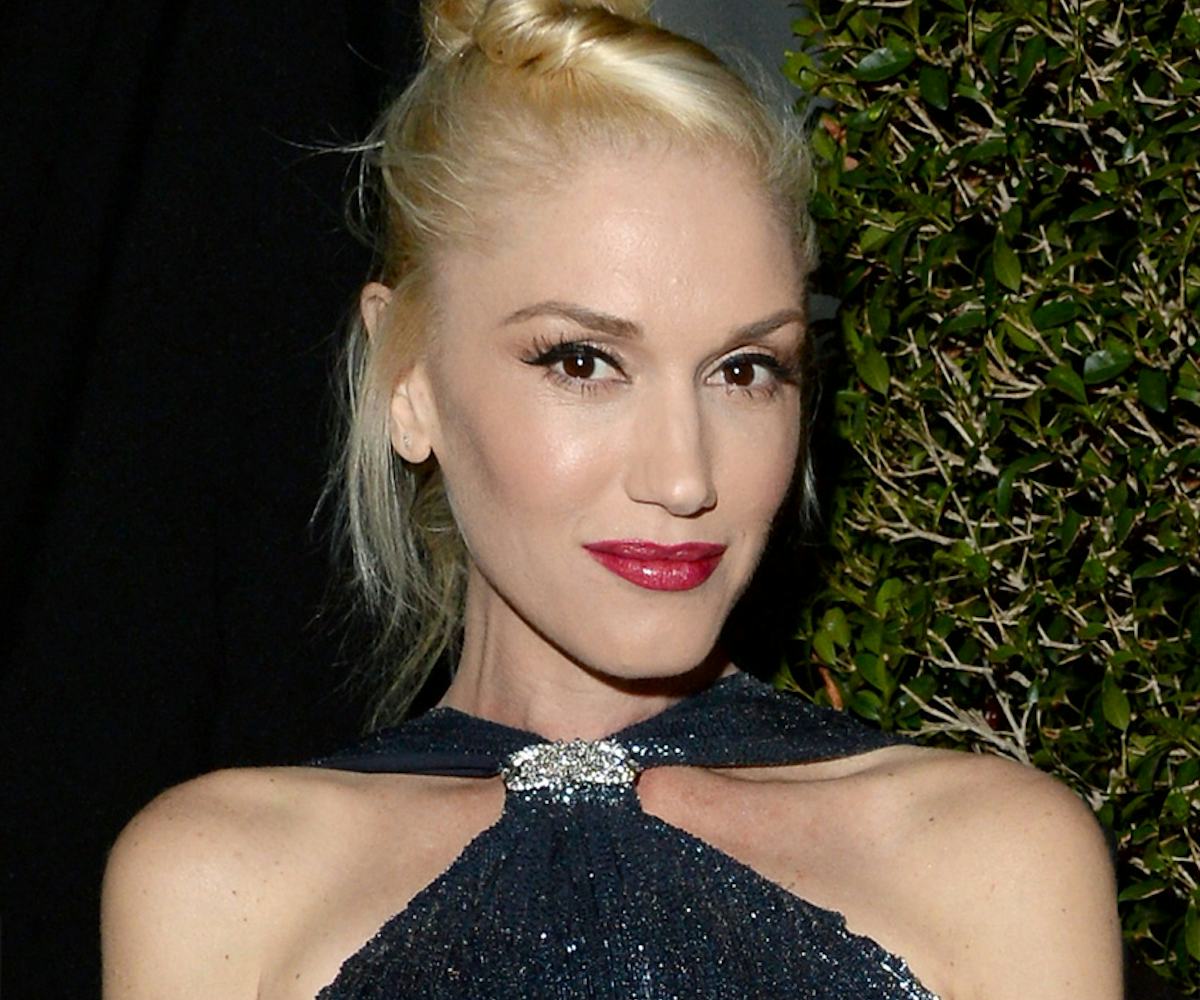 photos by getty images
tie it up
10 awesome updos you need to try.
I know, I know, I said "the U word" right there in the title of this article, but trust me, not all updos have to be scary. While the word may have bad prom or Miss America connotations, some of our favorite celebrities and It Girls prove that you can have a cool updo that doesn't involve that one soft tendril falling over your temple. (C'mon, you know the one.)
From Gwen Stefani's signature twists, to Kate Bosworth's braided mohawk, to Rooney Mara's '90s throwback ponytail, there are a lot of ways to tie your hair up that are way more awesome than a basic ponytail or topknot. A good updo is also a great way to switch up your hairstyle without getting a haircut (what, you're not ready to get that Marc Jacobs spring '14 bowl cut just yet?), or hitting the salon for a dye job. So check out our favorite braids and buns in the gallery and try them out for yourself with our handy tips. Because if anything is going to inspire you to try a new 'do, it's these stars' awesome ones. 
THE STAR: Kate Bosworth
THE LOOK: Braided mohawk
TRY IT IF: You want a bold and clean look
YOU'LL NEED: Got2B Glossy Anti-Frizz Shine Serum -- $4.22
THE STAR: Rooney Mara
THE LOOK: Sleek multi-tie ponytail
TRY IT IF: You're a '90s throwback living in the new millenium
YOU'LL NEED: Goody Stay Put Elastics -- $3.99
THE STAR: Suki Waterhouse
THE LOOK: Center part with a tight, low bun
TRY IT IF: You want a no fuss, clean and classic 'do
YOU'LL NEED: Pantene Pro-V Thick Hair Anti-Humidity Spray -- $3.99
THE STAR: Jessica Chastain
THE LOOK: The loose back-of-head braid crown
TRY IT IF: You have shorter hair that won't wrap around for a full braid halo
YOU'LL NEED: Tigi Catwalk Extra Strong Mousse -- $8.79
THE STAR: Ashley Madekwe
THE LOOK: The faux bob
TRY IT IF: If you want to test drive a short hair style
YOU'LL NEED: Sephora Bobby Pins -- $7
THE STAR: Bella Thorne
THE LOOK: The loose, twisted braid
TRY IT IF: You want something a little braided, a little twisted, and all around cool
YOU'LL NEED: Ouidad Styling Setting and Holding Spray -- $16
THE STAR: Dianna Agron
THE LOOK: Messy in the front, neat in the back
TRY IT IF: You like that undone-done look
YOU'LL NEED: Drybar Three Day Bender Curling Kit -- $125
THE STAR: Blake Lively
THE LOOK: The messy multi-tie ponytail
TRY IT IF: You want a voluminous take on this '90s trend
YOU'LL NEED: Bumble and Bumble Surf Spray -- $25
THE STAR: Gwen Stefani
THE LOOK: The two twist bun
TRY IT IF: You want to be Gwen Stefani (Really, though, who doesn't?!)
YOU'LL NEED: Lea Journo Voile Finishing Spray -- $28
THE STAR: Iggy Azalea
THE LOOK: The wavy ponytail
TRY IT IF: You like the simplicity of a ponytail, but want a new take on the classic
YOU'LL NEED: Living Proof Flex Shaping Hairspray -- $24
THE STAR: Nicole Richie
THE LOOK: The high fishtail braid
TRY IT IF: You want a dramatic 'do to match your awesome outfit
YOU'LL NEED: Oscar Blandi Pronto Texturizing and Volume Spray -- $24
THE STAR: Poppy Delevingne
THE LOOK: The ultimate messy topknot
TRY IT IF: You want the updo bedhead look
YOU'LL NEED: Sachajuan Ocean Mist -- $28