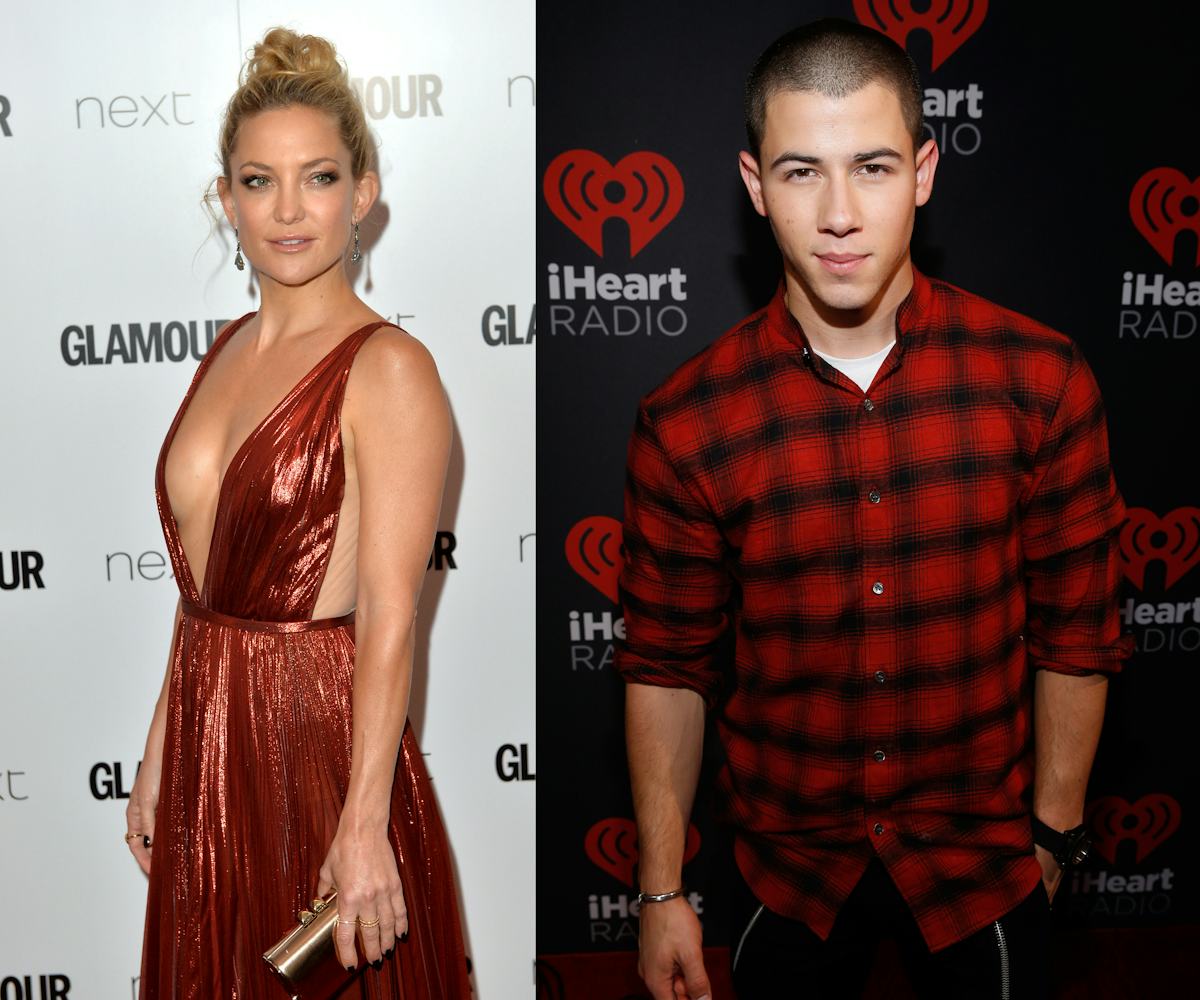 Photos via Anthony Harvey/Getty Images and Rich Polk/Getty Images
Nick Jonas And Kate Hudson Are Maybe A Thing
it's complicated, apparently
While Joe Jonas and Gigi Hadid have gradually become one of the latest celebrity it-couples, the littlest JoBro has been playing the field: Nick Jonas has been spotted at Disney World with Kate Hudson, and according to TMZ, they are not dating but have definitely hooked up.
Now, you may ask, "Why would I bring my non-romantic hook-up buddy to Disney World?" But of course, when your non-romantic is a former Disney star, it seems nonsensical not to go with them to Disney World. Jonas and Hudson even enjoyed a roller-coaster ride together, possibly to symbolize the roller-coaster ride that is the celebrity dating world.
The actress also attended Jonas's House of Blues concert Saturday night and the two enjoyed brunch in Miami the next day. The 13-year age gap between the pair may cause some to raise an eyebrow, but alas, anything can happen.
(via ELLE)