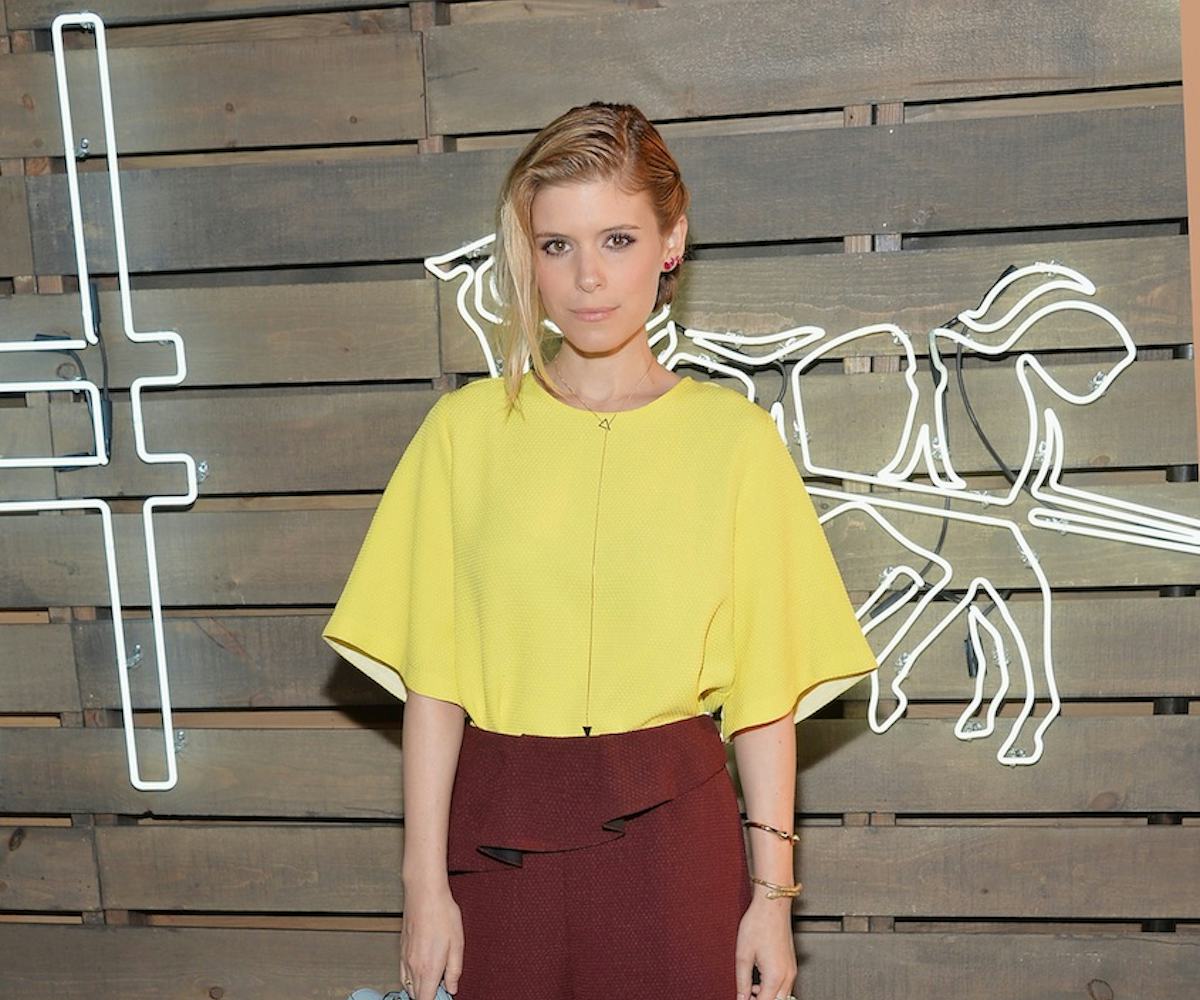 photo via Getty Images
best dressed: kate mara
little french madeline hits the big apple.
In an old structure in New York, covered in (sort-of) vines, Kate Mara's impeccable style dazzled on The Highline...
It's unclear whether the
House of Cards
actress meant to channel our favorite childhood character, Madeline, at the 2014 Summer Party presented by Coach and Friends of The Highline, but we're pretty sure this is a look not even Pepito could put down. The sophisticated Sandro ensemble would have been enough on its own (hello--that bright yellow bullfighter-esque crop top!), yet somehow Mara managed to transform it all with a bit of cool downtown magic via an ear cuff, body chain, and gold cuffs. 
Our favorite part? The hair. The touched-by-the-sun blonde, the unkempt pseudo-updo...yeah, we'll definitely be recreating it with a bit of smoothing cream and Sun In. And despite the lack of a lovely little sun hat, we're sure that Miss Clavel would approve.
MUST: 
Nasty Gal Glimmer Body Chain, $28
TRUST: 
Sandro Eucalyptus Cropped Top, $245
LUST: