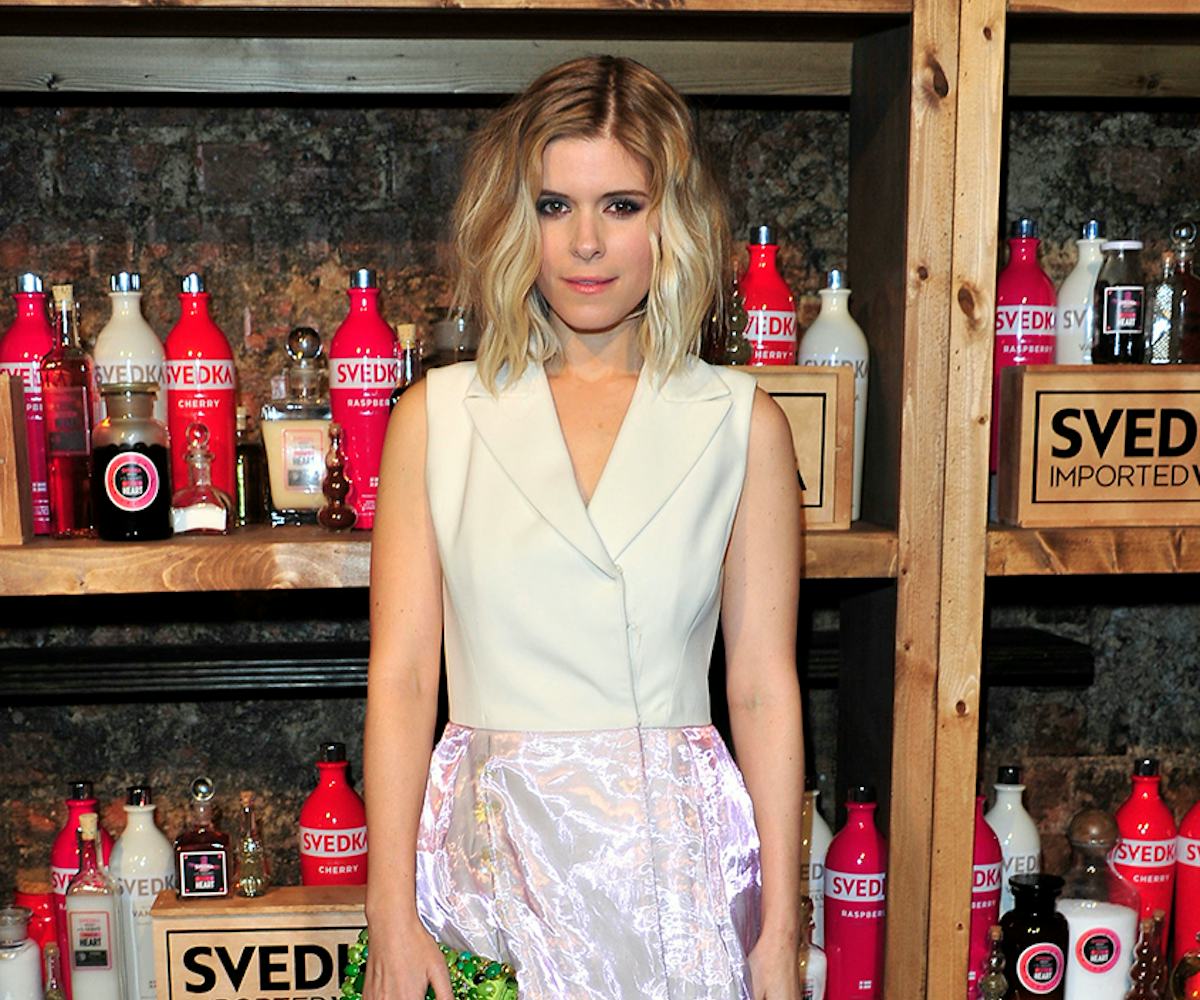 photo courtesy of svedka / photo by Michael Simon, StartraksPhoto.com
best dressed: kate mara
the tuxedo dress gets a remake.
Business on the top and party on the bottom is how we'd describe Kate Mara's shimmering Dior dress. Though with a green glittering clutch and white platform shoes, we think the party is wholly outweighing the business in this outfit--and we're pretty happy about that. (Mara did wear this outfit for a Svedka bash... AKA the ultimate place to party.)
So since it's Friday and your LBD is probably looking a little worn, try out a new white and pink combo inspired by Mara's look?
MUST: Skinnydip London Rhinestone Green Clutch -- $50
TRUST:Ted Baker Boucle Miniskirt -- $175