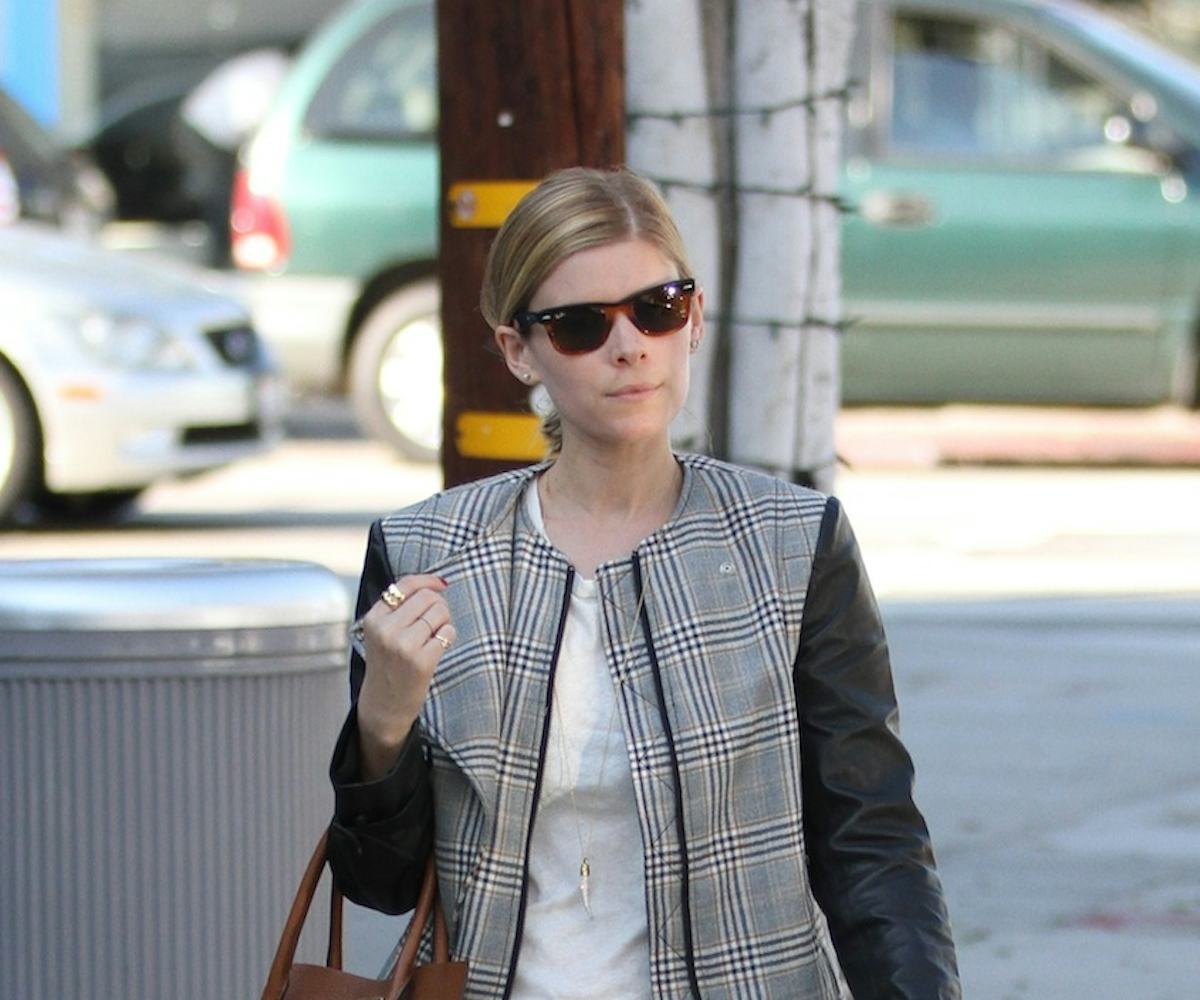 photo courtesy of Buffalo David Bitton
best dressed: kate mara
an outfit that is 100-percent perfect for fall.
It's perfect that Kate Mara is our best dressed today, because I just stayed up most of the night watching her as Zoe Barnes in House of Cards. I know I'm a little late to the Netflix series, but oh my goodness is it great.
So, naturally, I'm a little biased to love Kate Mara in anything she does or wears, but even if I despised her, I'd still love the outfit she wore in West Hollywood this week. Mara paired a classic pair of Faith Super Skinny Jeans by Buffalo David Bitton with a white T-shirt and a plaid bomber jacket. She opted for some pointed flats, a brown leather tote, and tortoiseshell Ray-Bans to finish off her look. 
I'm pretty sure this counts as Lesson 101 in How Not To Make a White T-Shirt and Jeans Boring school, so check out our picks below and get shopping.   
MUST: Buffalo David Bitton Faith Super Skinny Jeans -- $89
TRUST: Ray-Ban Tortoiseshell Wayfarer Sunglasses -- $150